Options
Mark as New

Bookmark

Subscribe

Email to a Friend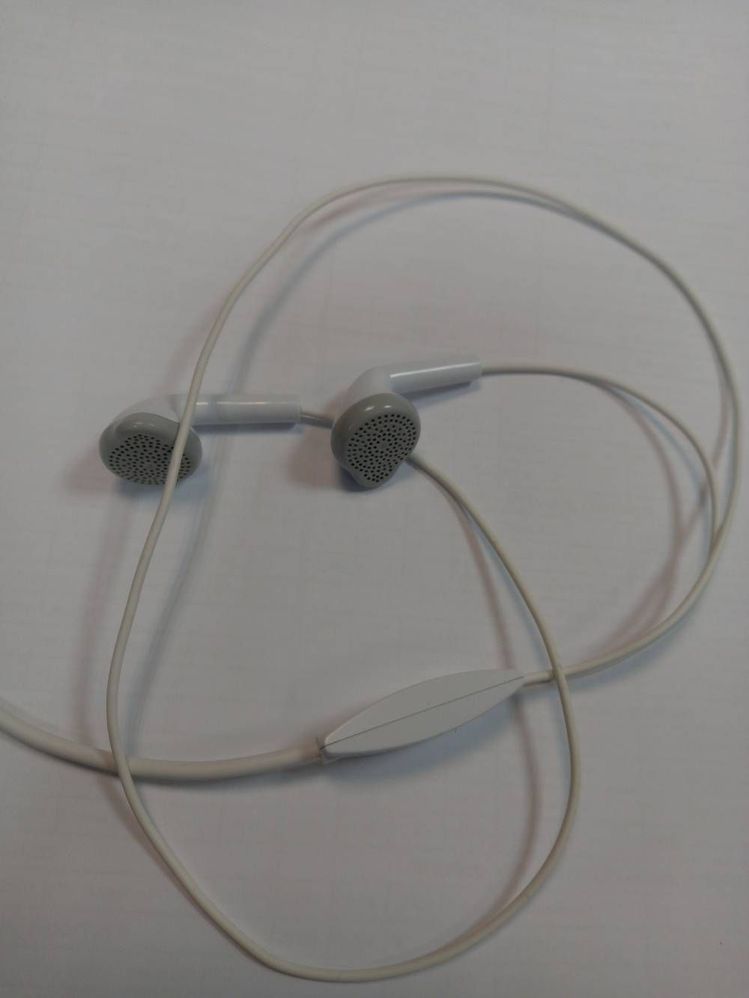 Original Samsung earphones
I've always been in love with sound, Music has been in my life for a long time since I was a teen, tried my luck in the music industry in the process, its an experience I'll never forget
By now you can tell impotence and need I always had for good sounding headphones, and now more than ever, with features like dolby atmos, 6.1ch movie sounds, and recent boom in mobile music production, good headphones are a must have!
No unit that came out of my samsung A12 box doesn't disappoint to be straight to the point, without any tinkering with sound settings and the like, and it's more enhanced after us the 'adapt sound' feature, which I like by the way
The sound goes on..
My only concern and complaint, of course there had to be something.. it's the comfort, or lack of comfort. Watching a normal feature or full season of a series is a pain in the ear! I don't know the biology of ears (if they are same size or mine are just too small) but from the second I put the headphones on (which I always prefer to loudspeaker) it's painful, though sometimes I find a good spot and if I stay still enough (which I got good at in the short time I owned them), it's bearable.
But the side effects are damaging, physically. So much that sometimes there's blood, more specifically the right ear.
In conclusion, being a music, movie and gaming person, I appreciate the quality of the sound of the headphones and the complimentary software features the phone provides for me to fully emerse myself to the experience. Only if they didn't bite, ouch!
Options
Mark as New

Subscribe

Email to a Friend
Buy better earphones. Those ones are terrible and painful since you are complaining about them.
Options
Mark as New

Subscribe

Email to a Friend
Hopefully you understand what a customer review is, ofcos I have other headphones, wired, wireless. But I used these enough to share my experience with them. Thanks for reading