Hi Team,
I seen one mode in Navigation bar into Mobile during dex mode that was Touchpad panel no doubt it is too usefull and giving handson experience of mouse and keypad for desktop mode.
But for those user which device is supporting Spen, I think there something more need to be add.
All users are not using laptop/Desktop for working or gaming purpose although some users are want to use Laptop/Desktop for Graphic/Drawing/to make a Note so there i think that we should add one more feature like "Graphic Pen Mode " or such that type of something.
In which the Panel would be like the attached image or like any " graphic tablet mode "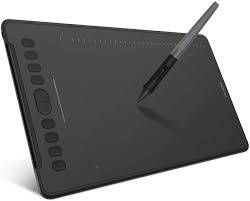 so that user can do easly drwaing, write a note any any graphic editing through its S Pen so it would be worthy.
Dear Samsung Member,

Greetings from India Beta Team!

Thank you for sharing your feedback. We welcome your suggestion and appreciate the time and effort you have spent sharing your valuable comments. This will help us to improve our services.

Thank you for being our valued customer.

Warm Regards,
India Beta Team