Options
Mark as New

Bookmark

Subscribe

Email to a Friend
The insistent demand for mobile data, particularly for streaming video, online gaming, and other data-intensive applications, are pushing mobile network operators to increase their capacity in terms of data throughput. Since the throughput is proportional to the bandwidth (wider is the band, faster is the data throughput), network providers need to offer high-bandwidth services in order to provide a good user experience.
CA is a cost effective way for operators to utilize their fragmented spectrum spreaded across different or same bands in order to improve end user experience
The basic idea of carrier aggregation is to increase user throughput by sending data simultaneously over two carriers
Regular cell known as primary cell (PCell) is combined/aggregated with logical cell (known as Secondary cell or SCell), serving the same cell site. Each aggregated carrier is known as component carrier, CC

Example: Operator A has a LTE network deployed using its 5MHz spectrum in band 3. Maximum throughput available in any cell with 2x2 MIMO is 36.2 Mbps. Operator A also has 5 MHz unused spectrum in band 5. Now the throughput can be doubled by combining both 5 MHz spectrums from two different bands using carrier aggregation
Carrier aggregation (CA) helps in increasing bandwidth allocation to the UE. Hence it will support higher data rate compare to non CA device. It is applied for both TDD and FDD topologies as mentioned below.
The figure depicts carrier aggregation used in LTE TDD mode frame. As shown in Fig.1, here number of component carriers(CCs) and bandwidth of each component carriers are same for both uplink and downlink assignments to UE.
No. of UL(CC) <= No. of DL(CC).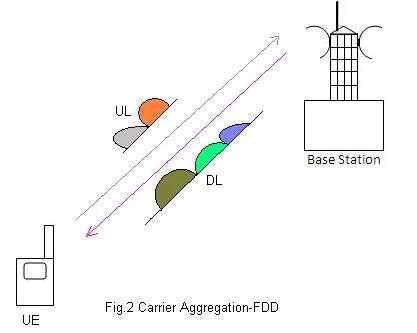 Figure depicts LTE carrier aggregation in FDD mode. As shown in Fig.2, here no. of CCs will also be different in both uplink and downlink. They will have different bandwidths in uplink and downlink too.


The easiest way to aggregate carriers is to take two or more contiguous channels within the same frequency band (intra-band, contiguous). It is also possible to combine two or more non-contiguous channels within the same band (intra-band, non-contiguous). The most challenging form is to aggregate two or more carriers from different frequency bands (intra-band; non-contiguous).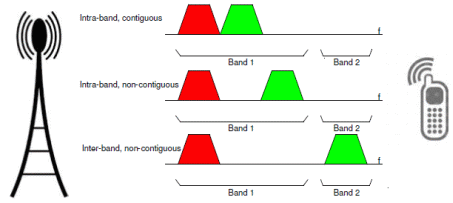 Carrier aggregation technology is implemented in most modern mobile communication systems, like LTE and WiMax.

1st test image Speed test results of a single component carrier of 5MHz bandwidth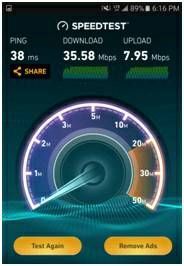 2nd test image Speed test results with DL carrier aggregation of two CCs of 5MHz bandwidth


Currently 5G is the latest Carrier Aggregation and it is touted as it will take over 4G as 4G took over3G and 2G. 5G is building on 4G LTE, using updated radios and software. Right now, if you have an early 5G phone phone and upload videos to Google Photos, you're actually using a 4G LTE connection for that uplink.

Devices using Carrier Aggregation
Apple Devices with LTE advance or CA
iPhone 6s

iPhone 6s plus

iPhone 7

iPhone 7 Plus

iPhone 8

iPhone 8 Plus

iPhone X

iPhone XR

iPhone XS

iPhone XS Max
Samsung Devices with LTE advance or CA
A9 Pro

C9 Pro

S7

S7 Edge

S8

S9

S9 Plus

Note 8

Note 9
Huawei Devices with LTE advance or CA
followed by other branda as well.
Trivia
Bharti Airtel was the first company to win the contract for 4G carrier aggregation by combining FDD - using the 1800 Mhz band - and TDD LTE technologies to offer faster speeds with the help of Swedish Gear Maker Ericsson.
Now carrier aggregation is available with Reliance Jio, Vodafone Idea in India.
Airtel has replaced Huawei with swedish Gear Maker Ericsson for 5G Carrier Aggregation and Vodafone is using Huawei for its Carrier Aggregation launch in india.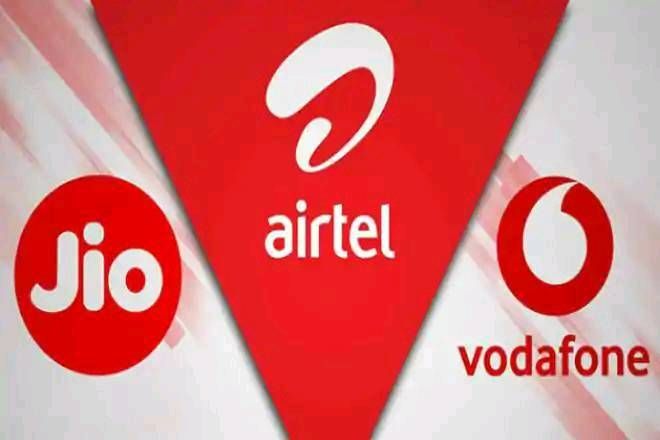 #GalaxyTechfluencer
Options
Mark as New

Subscribe

Email to a Friend
great post bro
👌
👍
...
those speed tests are shown well...
very technical information is added...
whats your take on mine...
i knowingly omitted the technical info...
they call it techfluencer but when i saw the post which got pinned....
it doesn't have a technical side ...
has loop holes...
i could see the effort of that post but i think there were many other (not including me) who made better post than him...
it's not that it's bad post or undeserving but that's what it is - unworthy compared to others - VoWiFi Calling one