Further to the launch of Samsung Internet 14.0 beta version last month, we are excited to announce that SI 14.0 stable version is now available to download from Galaxy Store and Play Store. The new version includes enhanced privacy and security settings, UI changes and a redesigned viewing experience on Galaxy foldable smartphones.
Here are some of the major updates:
Improved Privacy Features
The new security control panel in Samsung Internet 14.0 makes it easier to monitor and control your privacy settings and also provides useful stats like how many pop-ups and trackers have been blocked. It also helps identify your degree of privacy, with strict mode being the highest level of security. This role will assist you in making informed privacy decisions.
The new updating "Smart anti-tracking" helps keep you safe while surfing by automatically detecting and preventing the websites attempting to monitor you.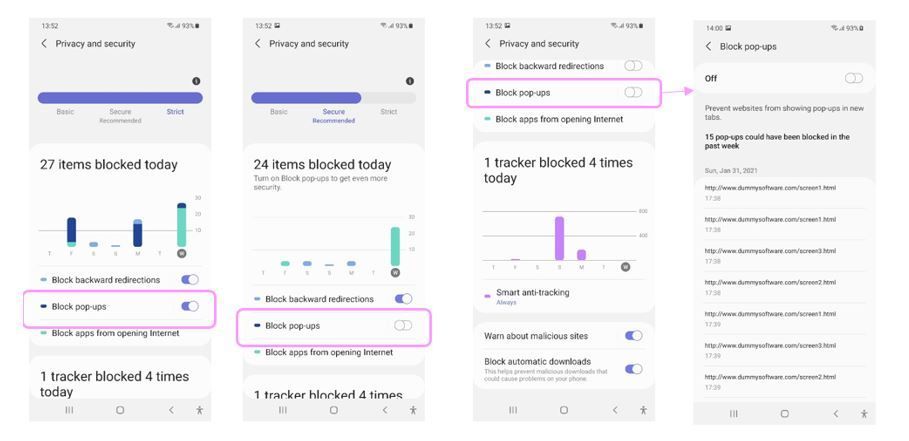 App Pair for the edge panel
App Pair allows you to use the edge panel to open several Samsung Internet browsers at the same time thus enabling users to multitask when surfing the internet, and developers can brainstorm on how this new type of responsive design can expand the scope of online browsing.
How does it work?
Simply launch Samsung Internet, touch the divider, and tap on the App Pair icon to build an app pair icon at the edge panel. You are now ready to launch multiple browser windows at the same time as shown below.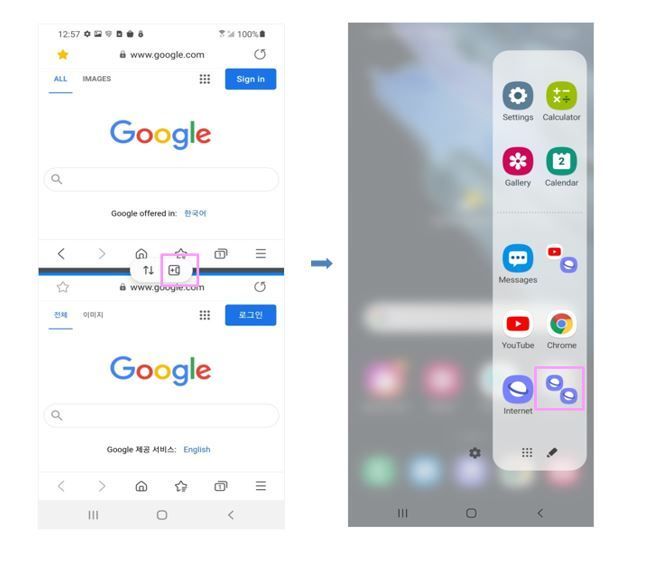 Video Flex Mode
The Galaxy Fold users will now be able to use the Video flex mode that allows you to view the video content in the top half of the screen while the controls will be available on the second half for an enhanced and comfortable viewing experience. The feature comes enabled by default in the latest SI version.
Hand Writing to Text
The users can now use S Pen to write inside text boxes and the hand writing of user will be converted to text. The feature could be used to write a URL inside address bar and also to write inside any other text box on the websites, like filling a form, for instance. This feature is limited to the Galaxy Tab S7 with the latest Android binary (One UI 3.1).
https://www.youtube.com/watch?v=xXuH_dfNk4s
Font Customization
In Samsung Internet 14.0, users get the convenience of changing the font style of a web page as per their own preference and comfort, providing them with an incomparable experience. The feature is limited to galaxy devices having Android M OS and above.
How does it work?
In your Samsung Internet Browser, go to More menu > Settings > Labs > Use system font for webpages > Turn it on.
Users can update Samsung Internet Browser in their mobile devices to the latest version for a user-friendly and secure browsing experience-
Google Play Store
https://play.google.com/store/apps/details?id=com.sec.android.app.sbrowser
or
Galaxy Store
http://apps.samsung.com/appquery/appDetail.as?appId=com.sec.android.app.sbrowser
Thanks for reading!