Samsung Android phones are known for their features and customization of the stock android platform. It's One-UI Concept and other features have been loved by Galaxy users across the world.
Samsung Galaxy Lab had introduced Good Lock to make the Android experience more appealing and interactive.
Good Lock
Good Lock is a collection of various tools for customizing and optimizing the Android experience on Samsung devices.
Good Lock is a multi-utility suite of apps developed by Samsung. It is available on Galaxy Store for Samsung Galaxy devices.
Originally launched in 2016, Good Lock now contains 15+ apps that provide a lot of ways to tweak UI of system components as per user's liking and some fun theming options too.
Some of the applications under Good Lock may not be available for all devices. Like Pentastic will be available only for Samsung devices having support for Spen. Similarly edge touch is only for devices which have curved edges on screen.

Best way to identify which of the apps are available for a particular device is to download Good Lock from Samsung galaxy store. As it shows only functions and apps list as supported on user's device. Every feature supported with Android 10 and One UI 2.0.
1. LockStar
It provides many options to customize lock screen. User can change position of lock screen items, change clock style, show or hide certain items. There is also an Auto Layout feature, which automatically positions your lock screen items as per current wallpaper to avoid overlap with detected faces etc.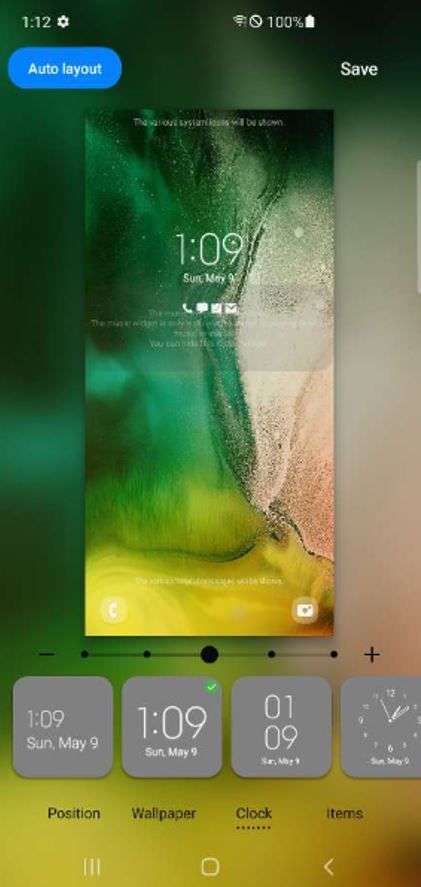 2. QuickStar
Quick Star allows you to customize status bar and quick panel. It lets you hide or show status bar icons. It also allows you to open quick panel directly in one down swipe instead of usual two swipes.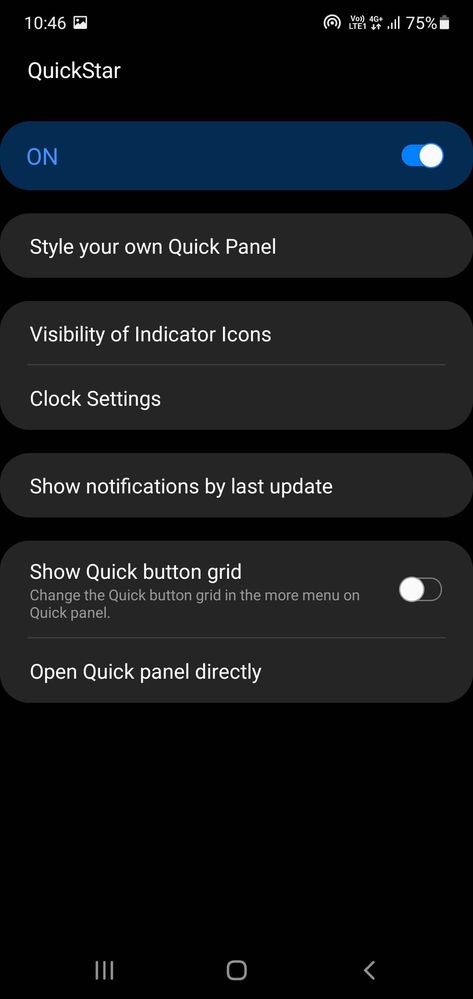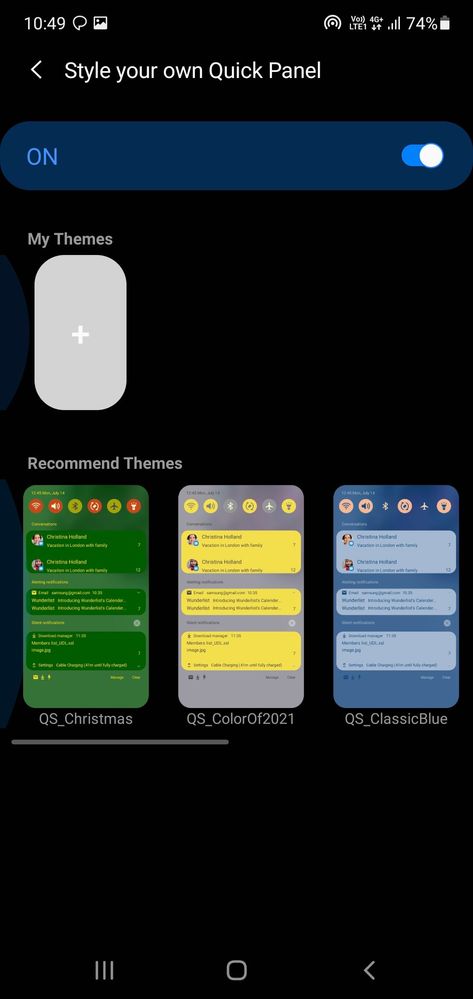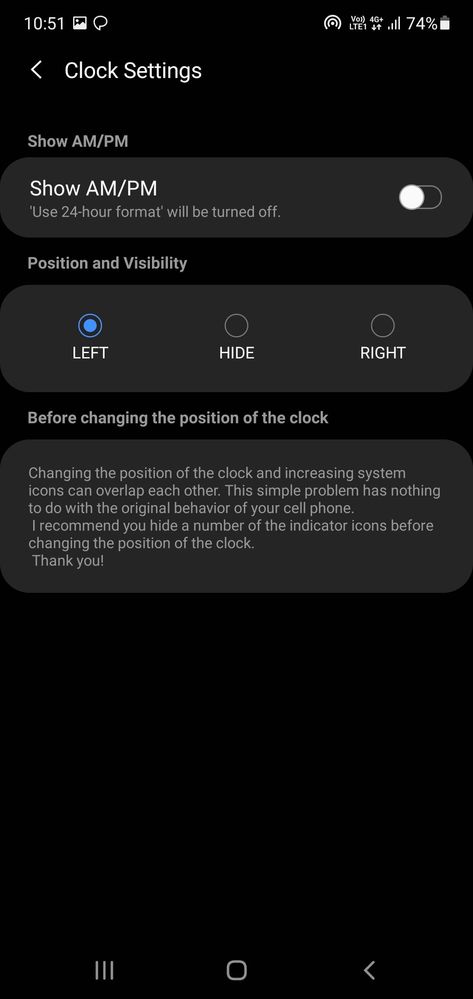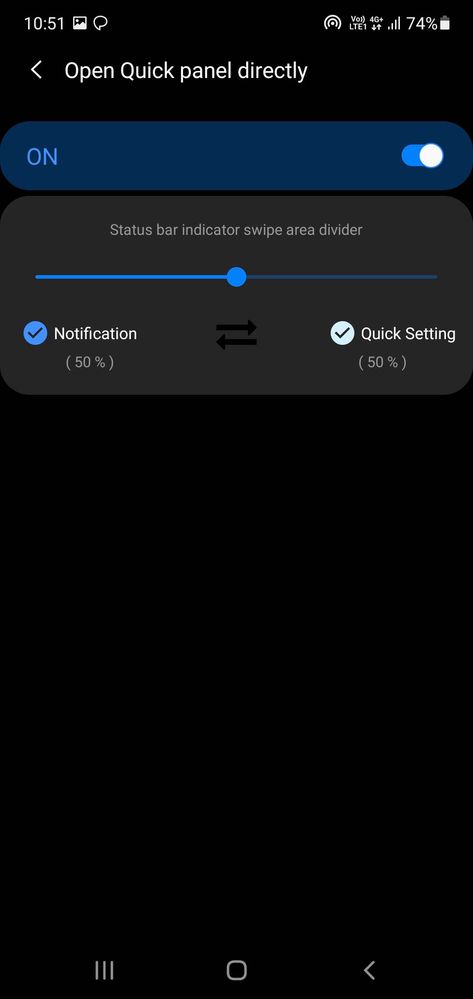 3. ClockFace
ClockFace is a fun tool that lets you customize the clock on AOD screen as well as lock screen. You can either use one of the many available designs or customize any of the available designs as per your liking.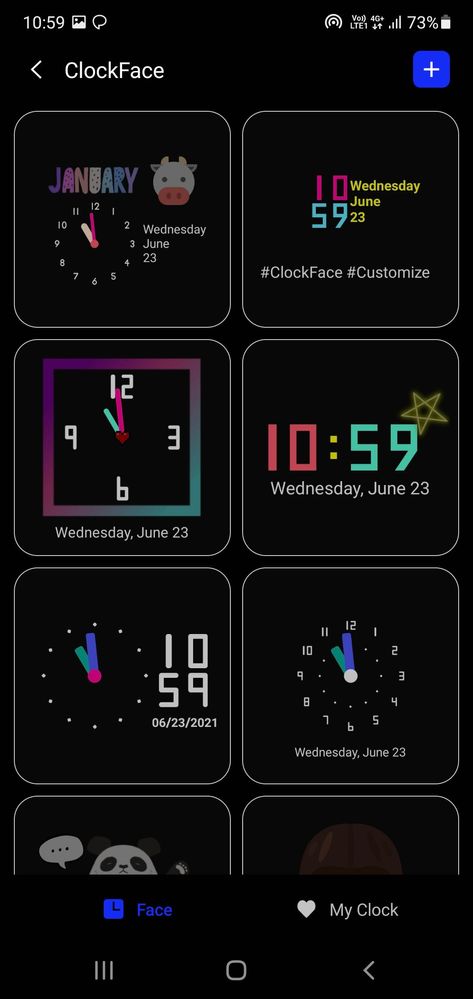 4. NotiStar
Notistar provides a separate screen to store notification history for any time period from 7 days to unlimited. You can select which notifications to store by selecting apps or making filters for certain keywords. All the notifications as per your selection are kept safe in separate NotiStar screen that is accessible from lock screen too. This feature is very useful especially for those who like to go through all notifications before clearing the notification panel.
5. NavStar
NavStar has some cool options for customizing the navigation area whether you use newly introduced navigation gestures or good old navigation bar. It allows user to change icons of navigation keys and even add an extra button to show/hide the bar as per requirement. For gestures, it lets you control the gesture sensitivity, transparency etc. for making the new navigation system even smoother to use.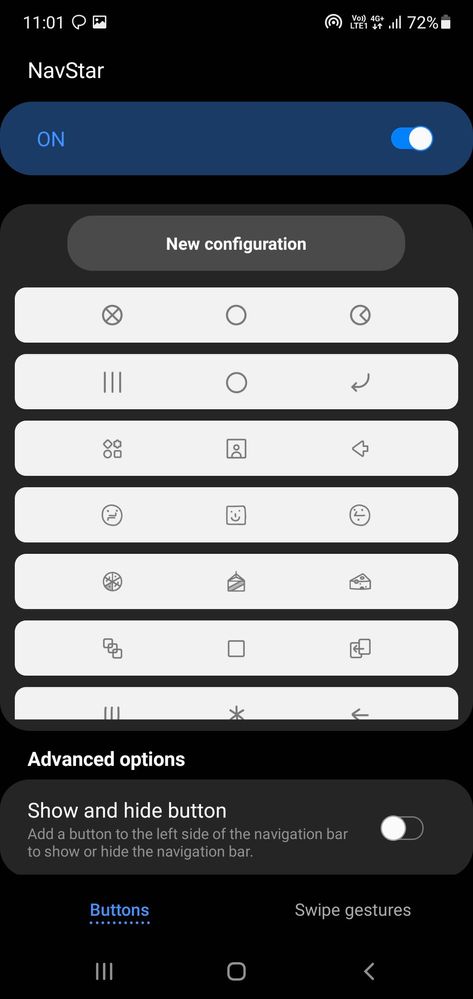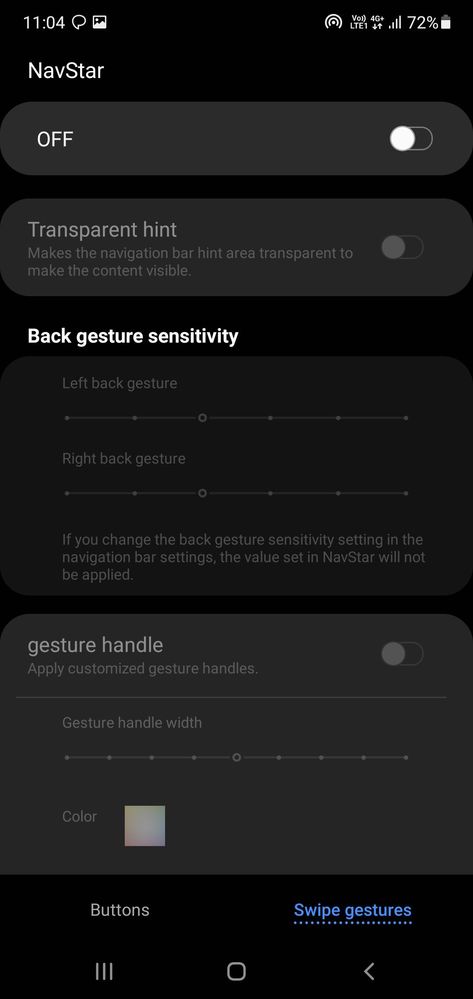 6. HomeUp
HomeUp is a mix of multiple great customization options. It lets you customize home screen grid, allow looping of pages for providing infinite scrolling home/apps screen and make changes to blur ratio of apps grid background. You can also change folder opening style between popup and full screen. There's option to backup and restore your changes done in HomeUp menu.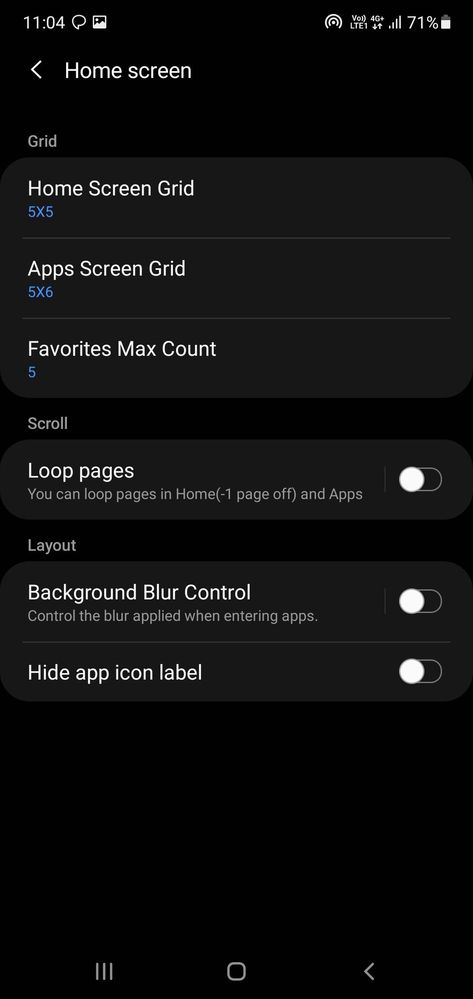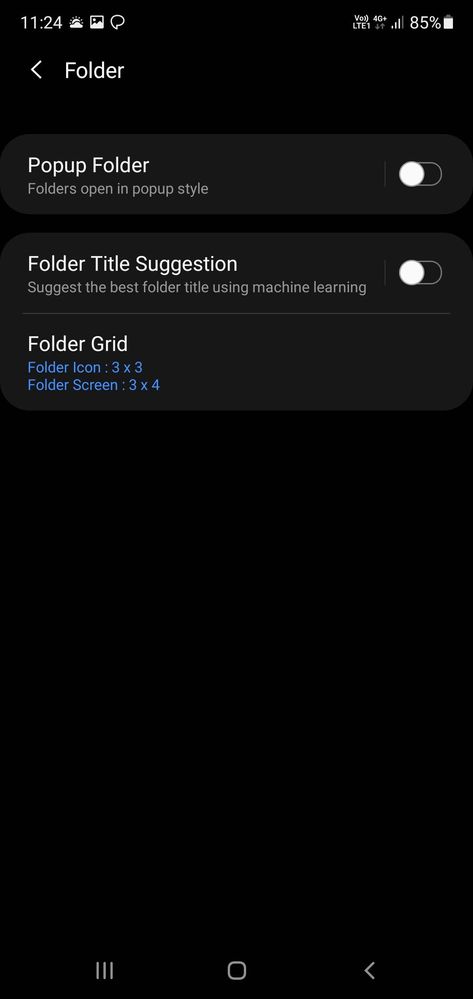 Another feature in HomeUp menu is "Task Changer" which used to be a separate menu in itself in earlier versions of Goodlock. It provide options to change Recent App List layout, gestures etc. You can also hide the recommended apps panel if you would like or make the entire panel smaller for one hand usage.
Not only home screen, but HomeUp also contains multiple options to customize System default "Share Via" dialog. You can hide any of the panels that you don't use or need like "Quick Share", "Item Preview", "Link Share", "Direct Share" etc. It also lets you select which apps and direct share shortcuts to show in "Share Via" dialog. Not only it save you from finding the right app to share your content faster, it also increases the loading time of dialog itself.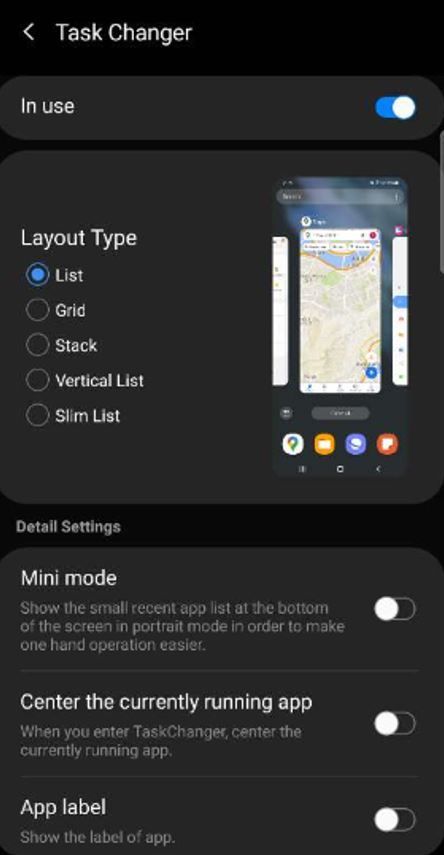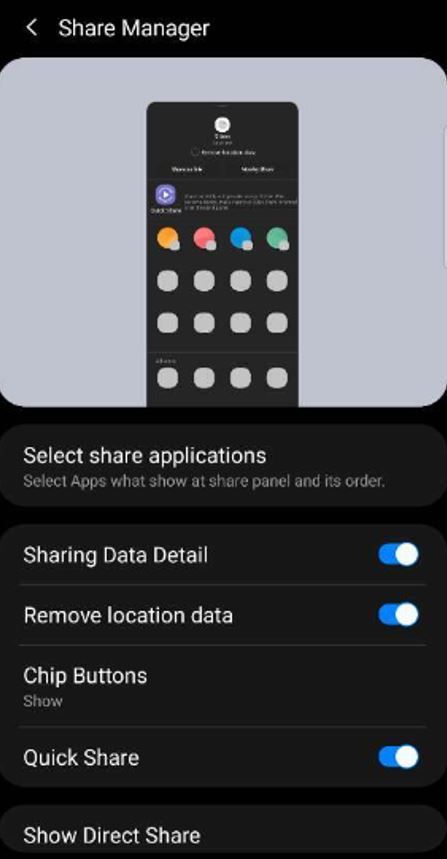 7. Keys Cafe
KeysCafe is a standalone app under Good Lock suite. It lets you change and customize everything that can be changed in a keyboard right from position of each key to height and width of individual keys. You can also change colors and animation to make your keyboard as beautiful and colorful as you want.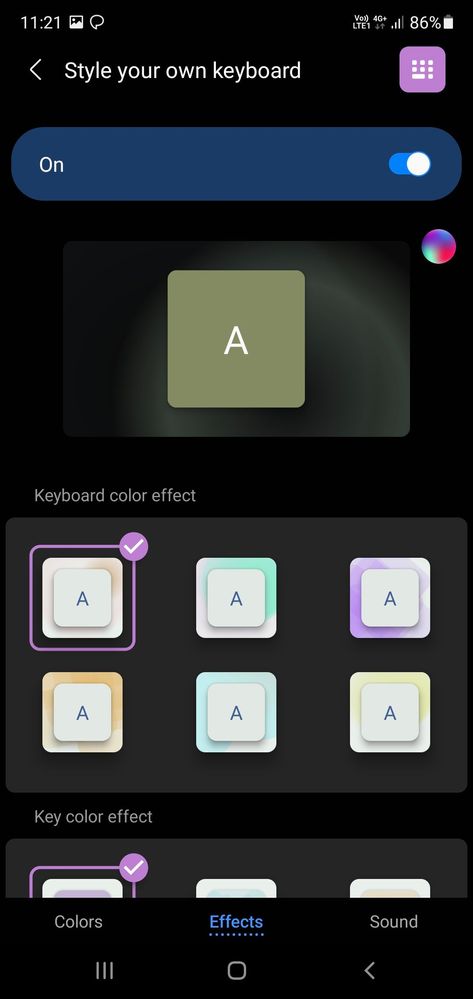 8. Pentastic
Pentastic is a styling app for Samsung devices supporting S-pen. It lets you change the pen icon, select a layout out of many available options for S-Pen Air Command as well as select the sound played while using S-Pen.
9. Sound Assistant
Sound Assistant packs many utility functions and settings related to audio. It lets you reorganize and restyle aspects of volume panel. Also allows you to change between stereo, mono and reverse stereo sounds. Also lets you send separate app sounds to separate sources, change equalizer settings etc.