Options
Mark as New

Bookmark

Subscribe

Email to a Friend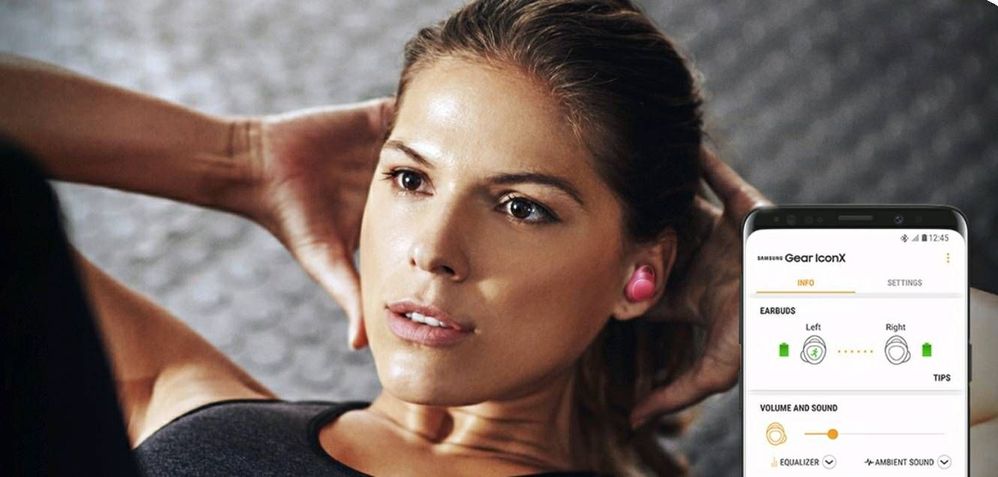 You may switch up your workouts from time to time, but there's one constant that always remains: your music! You can't get through a barre class, run, or weightlifting session without your Gear IconX snug in your ears, pumping out jam after jam. And with several new features courtesy of the latest software update, you have even more reasons to look forward to leg day. Get ready to get lifted.
Note: You may need to update the Samsung Gear app to access the new features.


Make it Sound Just Right

Whether you want to get pumped up with a fast track while you pump iron, or you're looking to chill during Pilates, the new Equalizer feature lets you hear every song just the way you like it. Lend an ear to these new modes:

Soft: When you're warming up and want your songs to play softly, skip the thumping bass and use Soft. Perfect for your yoga class.

Treble Boost: When you're running and want to hear the melody over the cars passing by and ambient noise, turn on Treble Boost. You'll hear that one high note that stands out above the rest.

Clear: You may be training for that mud run, but there are no muddy-sounding tracks here. Hear every note with the sharpest clarity.

Dynamic: Your playlist runs the gamut from heavy metal with thrashing guitar solos to bass-heavy EDM to soft R&B – kind of like your workouts. Don't keep switching back and forth between settings, just use Dynamic to keep things balanced.

Bass Boost: That EDM track that just came on is your favorite. Turn it up and kick the bass up a notch with Bass Boost. It keeps you going when you're working on that base.


Turn Up - or Down - Your Surroundings

You already love Ambient sound mode because it keeps your head out of the clouds while you're out on a jog, and now you can adjust the volume as well. Bunch of rowdy kids in the park disturbing the peace? Just turn ambient noise down to the minimum level. If only you could do that in real life when you don't have the earbuds in…

Under VOLUME AND SOUND, use the slider to adjust Ambient Sound level. If you're zoning out while you wait for a friend to meet you for a run, use the new Voice Focus feature. It boosts the human voices around you, so your buddy won't have to scream your name across the park to get your attention. Just touch the slider under VOICE FOCUS to turn it on.


What Else You Got?

Before your next gym day, transfer multiple tracks at once from your phone, sans cables. With the new Wireless Transfer feature, you can transfer all those tracks on the go using Bluetooth. Touch TRANSFER > Wireless transfer. Touch SELECT TRACKS, select tracks you want to transfer, and then touch DONE. You're all hooked up with sweet new beats for your next workout.

Just when you thought you couldn't love your Gear IconX anymore, this happens. Stay on top of the beat – and your surroundings – with all the sweet new features via the latest software update.