Calls getting in the way of your workout? Or disturbing you during important meetings? No more!
Now accept or decline calls intuitively with your arm and wrist actions only. With the Android Wear OS based new Galaxy Watch4, you can interact with incoming calls by twisting your wrist, thus saving time and reducing distractions when you're busy.
This handy feature uses the new and improved Samsung SmartGesture platform. To optimize the battery life, the gesture sensors are activated only when there is an incoming call while your watch is in use.
How to Enable Gesture Feature?
You can enable the gesture-based accept/reject feature from your Galaxy Watch4 settings or using the Galaxy wearable app on your mobile phone with the following simple steps
Galaxy Watch4:
Settings > Advanced features > Gestures
Wearable app on mobile phone:
Watch Settings > Advanced features > Gestures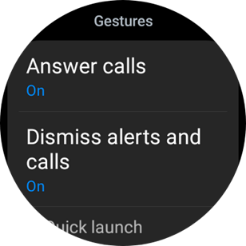 How to Accept the Calls?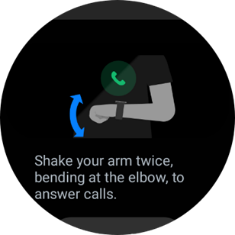 You can accept the incoming calls with a simple vertical arm action. Shake your arm up and down twice to accept an incoming call.
How to reject the incoming calls?
You can easily reject unwanted incoming calls by twisting your wrist.
Rotate your wrist twice to reject any incoming call. You can even dismiss the alarm notification using same gesture action.
But wait. There is one more thing!
Galaxy Watch4 provides you one more way to accept and reject incoming calls.
You can use the watch Bezel and rotate it along the animated arcs of accept and reject call button actions on incoming call screen. Simply rotate the bezel clockwise to accept, and anti-clockwise to reject an incoming call.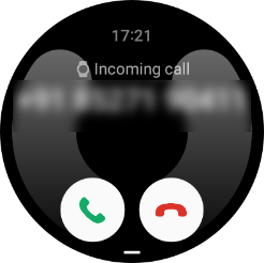 But what if your watch doesn't have physical bezel?
No worries. Galaxy Watch4 devices without the physical bezel also support this feature using touch-based bezel actions. You simply touch and drag the finger along the edges of your watch and it will smartly assume the gesture as a bezel rotation and voila! You just performed call action on incoming calls using bezel action.