Options
Mark as New

Bookmark

Subscribe

Email to a Friend
Hello Members,
Today, we all saw highlights of New devices but those who haven't joined the event live. Here is showcase :
1. Galaxy Note 20 & 20 Ultra
Introducing the new signature colour for Galaxy: Mystic Bronze. A premium neutral tone with a satin texture that's as timeless as it is on trend.


ADAPTIVE 120HZ DISPLAY

Double the refresh rate for an incredibly smooth view

The 120Hz display makes scrolling silky smooth and touch interactions incredibly responsive.2 That also makes writing with the S Pen feel like writing with a real pen.3 It even intelligently detects what you're doing and automatically shifts the refresh rate, saving on battery life and giving you more time for fun.

IP68water and dust resistance

Keeps your phone safe from splashes, drips, and up to 1.5 meters of water for around 30 minutes.


S PEN

From penmanship to text in a tap

With a tap of the handy S Pen, your notations and notes to self transform into text you can copy and paste. And if you're writing at an angle or go off track, Auto straighten realigns your writing to keep your outlines tidy and organized.

Audio Bookmark

timestamped notations

While you're recording audio and you jot down a note, Audio Bookmark lines them up when you play back for easy reference.

Galaxy Note 20
16.95cm (6.7")flat Infinity-O Display2, 192g

Note 20 Ultra
17.45cm (6.9")edge Infinity-O Display2, 208g

2. Galaxy Z Fold 2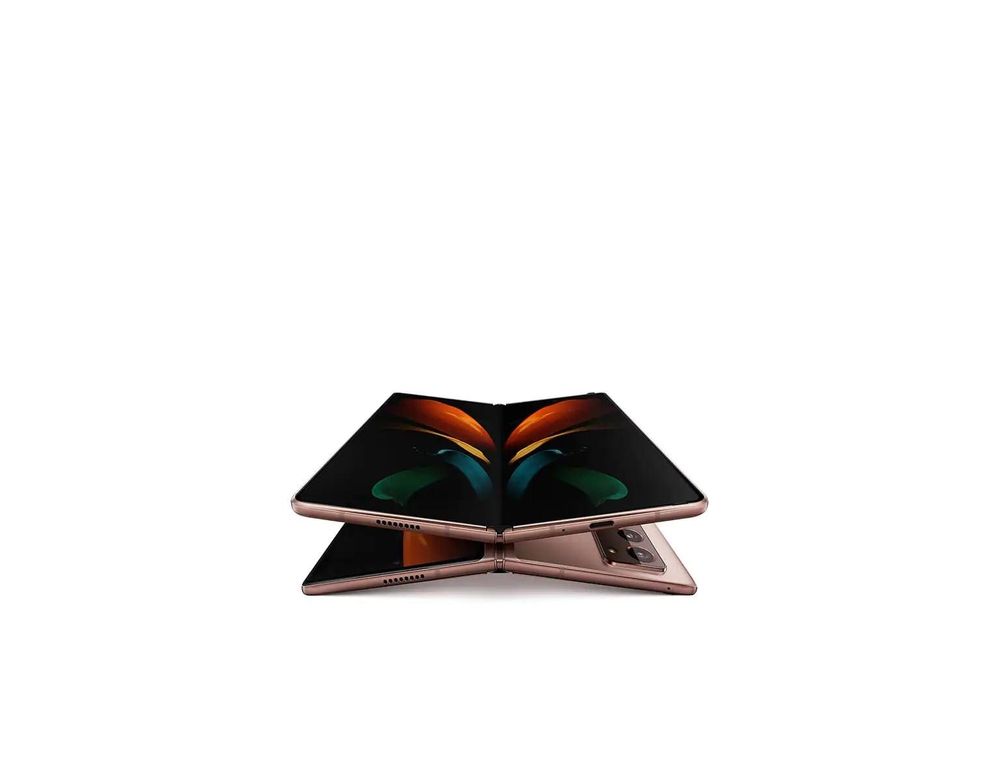 Galaxy Z Fold 2 will also benefit from it having a larger internal display than before, measuring 7.6in - up from 7.3in in the original version.


Faster Frame Rate
The Samsung Galaxy Z Fold 2 will be 5G-compatible in all regions – the original Fold was in some regions but not others.

It has a 4,500mAh battery, which would be a fair size for a power pack in a normal smartphone, but if you find yourself using the large screen often it might not last you a full day.



3. Galaxy Buds Live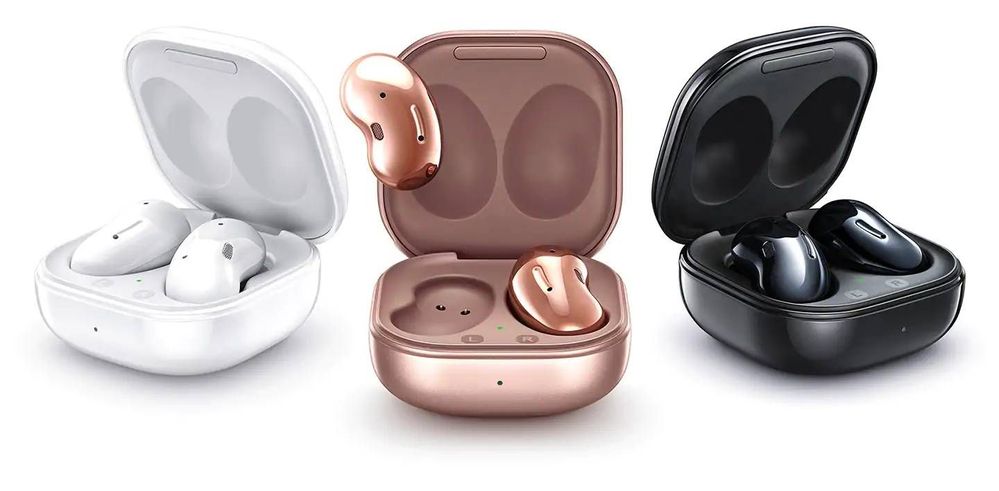 Galaxy Buds Live were engineered to bring your sound to life. Combining AKG's sound expertise with Samsung's legacy of hardware innovation, Galaxy Buds Live offer a truly immersive audio experience. With a 12mm speaker and bass duct, the audio sounds deep and rich, allowing you to enjoy music the way the artist intended. With three microphones and a Voice Pickup Unit, your earbuds home in on your voice and ensure you always come through loud and clear on the phone. These earbuds feature Active Noise Cancellation (ANC) for open type11, allowing you to tune out distractions like passing cars and loud laundry machines, while still being able to tune into important announcements and conversations.



Galaxy Buds Live offer a convenient and connected listening experience, compatible with a range of devices. Seamlessly switch between compatible devices — no disconnecting and reconnecting required. And when paired with the latest Galaxy devices, you can open your world to new possibilities. Record crystal clear audio for your video on the Galaxy Note20 by using Galaxy Buds Live as a wireless microphone. Use 'Game Mode'12 to reduce audio latency – with Galaxy Note20's Dynamic AMOLED 2X display, you can enjoy a more immersive gaming experience. You can also easily share music with friends — without compromising sound quality — using the new Buds Together13 feature.



For more convenient navigation, Galaxy Buds Live feature an intuitive touch-based PUI (physical user interface)14 for touch control, as well as Bixby voice wake-up15, which allows you to navigate music, open apps, and send messages hands-free and eyes-free. Plus, Galaxy Buds Live come with long-lasting battery life. When fully charged, your earbuds can support up to 6 hours of playback, and the charging case allows you to enjoy an additional 15 hours over multiple charges16. And when you need to top up on charge quickly, you can gain 1 hour of play time with just 5 minutes of charging.
4. Galaxy Watch 3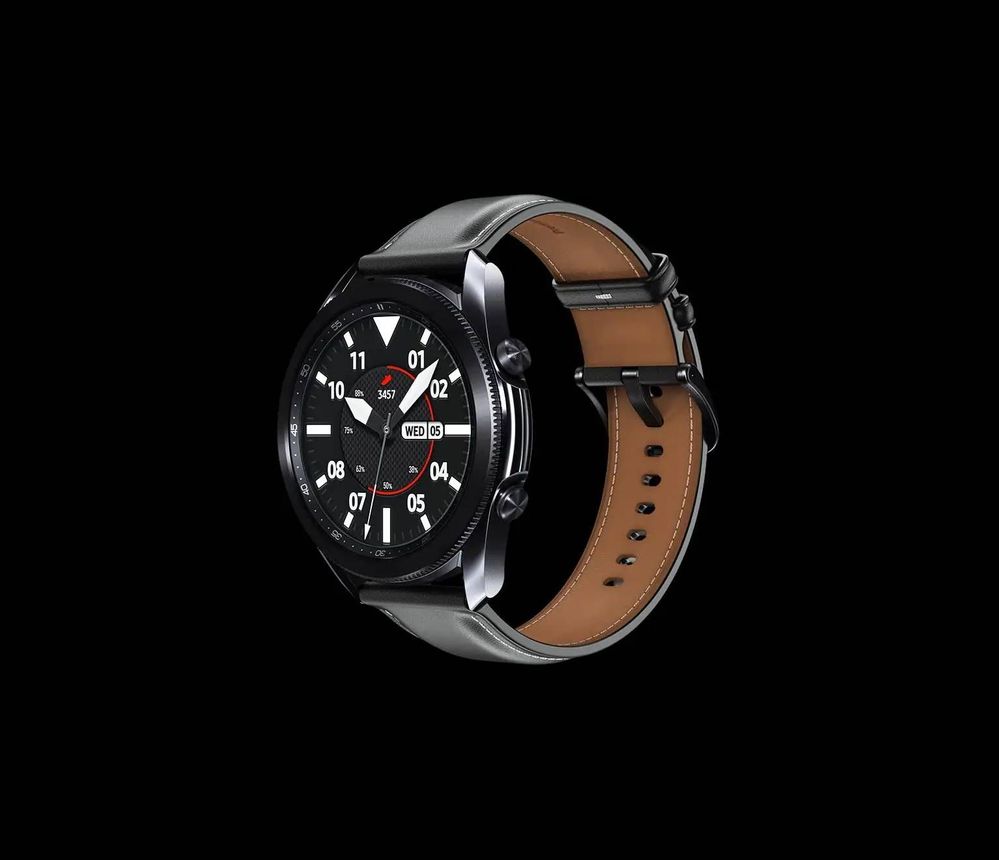 Galaxy Watch3 boasts all the craftsmanship of a luxury timepiece, while being comfortable enough to wear all day. Sporting a timeless design, this watch is built with premium materials like stainless steel and high-quality leather — and for the first time, Galaxy Watch3 will also be available in a titanium model that's both durable and elegant. Galaxy Watch3 also features the popular rotating bezel from previous watch models, which merges form with function. With just a turn of the bezel, you can easily toggle between widgets, open apps and scroll through notifications. Compared to the original Galaxy Watch, Galaxy Watch3 is 14% thinner, 8% smaller and 15% lighter1 — combined with a larger display. You can also customize your watch face to perfectly reflect your personal style. You can choose from over 80,000 watch faces in the Galaxy Store, or design your own. A library of 40 different complications allows you to personalize your watch face with the information that's most important to you.



With each new iteration, Galaxy Watch capabilities have expanded, and now, Galaxy Watch3 will offer new experiences in health and wellness monitoring. The Blood oxygen (SpO2) feature will soon measure and track oxygen saturation over time, for fitness and wellness purposes2. Galaxy Watch3 will also be home to the new Samsung Health Monitor app once launched, which will include blood pressure (BP) monitoring3 and electrocardiogram (ECG) readings in markets where these features have been authorized4. To ensure that help is never too far away in the event of a fall, Galaxy Watch3 comes with a new feature that detects falls, which identifies a potential fall and can send an SOS notification to your chosen contacts5.



Beginning a fitness routine can be difficult, but Samsung's running form tool is here to help. Running analysis6 will be able to offers real-time feedback during your runs, as well as six-factor post-workout reports, which help improve form, boost performance, and reduce injury. To track your cardio progress as you go, you will soon be able to easily access VO2 max readings7, which offer insight into your oxygen uptake. Even when you're at home, you have access to a full-service fitness studio with Samsung Health, which features a library of more than 120 different video workouts. Simply select a workout routine on your Galaxy smartphone, cast it onto your Samsung Smart TV8, and your Galaxy Watch3 will take care of the rest and automatically track the workout. Because recovery is just as important as the exercise, Samsung has been developing its sleep management offering since it was first introduced back in 2014. Now, Galaxy Watch3 offers brand new sleep score and insights to help you get better rest.



In addition, seamless compatibility between the Galaxy Watch3 and other Galaxy devices, including the Galaxy Note20, amplifies your mobile experiences. You can set automatic reply options for both messages and images, and easily view emoticons and photos directly from your wrist. You can also effortlessly control your mobile experience; play your favorite music from your phone with the rotating bezel; and use simple hand gestures9, like clenching and unclenching your fist to receive a call, or rotating your wrist to mute alarms or incoming calls. For those who spend extended periods away from their phone, LTE models are also available, allowing you to take calls and messages, stream your favorite playlists, and access your favorite apps on-the-go.10


5. Galaxy Tab 7 and S7+

Your secret weapon for getting more done. The Galaxy Tab S7 and S7+ offer PC power and ultimate portability—with Wi-Fi and 5G¹ connectivity options, an optional expanded keyboard², up to 512GB of memory and a battery that lasts the workday.³ Plus, the redesigned S pen and expanded, edge-to-edge screens will take your productivity and play to another level.
This is for now, meet you next time with another post !! also, if i forgot to mention any specs please mention them in comments.
Thank you!



Options
Mark as New

Subscribe

Email to a Friend
Options
Mark as New

Subscribe

Email to a Friend