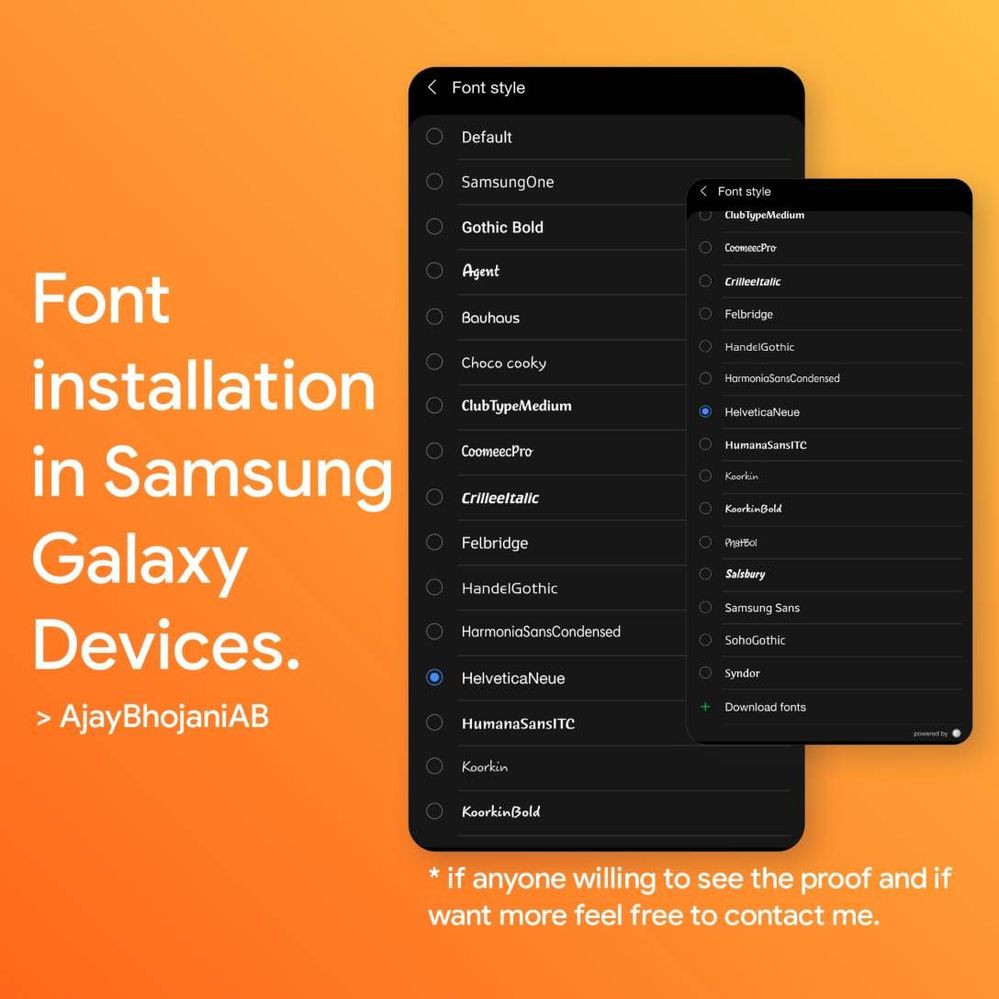 3rd party font installation in your Samsung Galaxy devices.
Hey folks , Want to install fonts in your Samsung Galaxy ?
( OneUi 2.1, 3.1, 4.0 and 4.1 )
Seem like It's very easier then ever, just download 1 file and boom it's done. So let me explain actually process. Might be some you geeks already know about this process.
> Link 2 : Google Drive
Move the extracted folder in to internal storage (like it should be > "internal storage/monofonts" don't change name or anything from the folder).
Location of the folder where fonts must be stored in .apk format
Open the folder and install apk called #mono_ 1.0.apk ( Give storage access )
Open the installed app from app drawer and you will see the screen as it's shown in the screenshot.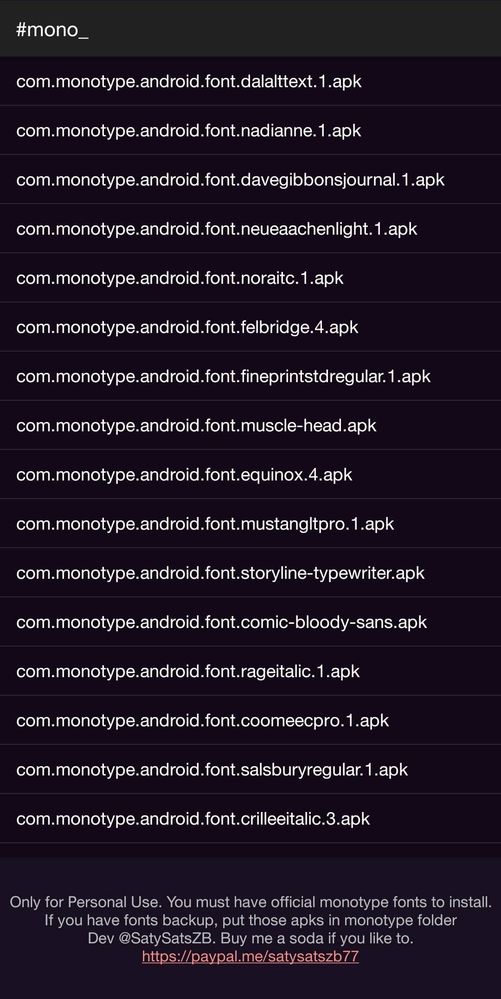 Here you can see the lis of fonts in #mono_ 1.0.apk
Now tap on any font ( probably all will be in com.monotype.android.font..apk format) , So tap on any font you want to install from the list.

Wait for the installation process and boom it's will be available in Settings>Display>Font size and style.
Select any font you want to use in your device and ahh it's done.
Notes :
I'm not a creator of this app/s.

Device i tested with : Samsung Galaxy F41 ( A11 , OneUi 3.1 ) and Samsung Galaxy M21 ( A11 , OneUi 3.1 ) and it's seems fine working for both device.
Don't uninstall #mono_ 1.0.apk until you don't want to use custom fonts, if you uninstall it then installed fonts won't work anymore.
Found this method from YouTube : YouTube Video link
Still here putting this for the proof

😂
Then use apk which is mentioned in this method.
#Mono_1.0.apk

But bro Zfont 3 mein jo font h vah ismein nahin hai
Yes i know but it is what is it.