Options
Mark as New

Bookmark

Subscribe

Email to a Friend
What is Smart Manager?
Samsung Smart Manager ensures your Galaxy phone is operating in top form, at all times. It does so by automatically scanning and optimizing data usage to preserve battery levels, manage storage and RAM, and protect from security threats.
It will close all background apps running in the background that are significantly draining your battery and uninstall unnecessary applications, while running malware scans in the background.
Smart Manager is a unique solution to enhance device performance and an advance tool that provides efficient space management leading to user satisfaction with enhanced user experience.
Key Features:
• Storage occupied with rarely used apps?
- Zip them all to save storage without uninstalling them to create more space.
• Fed-up of similar images flooding your device?
- Delete the duplicate ones and keep the best ones.
• No-more internal storage?
- Move all your apps and social networking apps content to external storage.
• Forget to regularly clean junk data ?
- Auto delete unnecessary data.(clears cache, app data etc.)
• Malware attacks o Scans for malware and phishing attacks.
Storage:
To free up storage space from temporarily stored files, Smart Manager automatically scans and deletes any unnecessary data. After opening the Smart Manager app, select Storage. You can see how much of your available storage has been used.
Tap on Clean Now button on the screen, it will clean all cache and unwanted/unnecessary files
You can also manually delete data stored on your device. Users can check the current storage status by selecting "User Data" within the Storage menu. This displays how much space each type of files is using. If you choose the applications, you can find which apps are used more frequently. Viewing by frequency of use makes it easy to disable or uninstall unnecessary applications.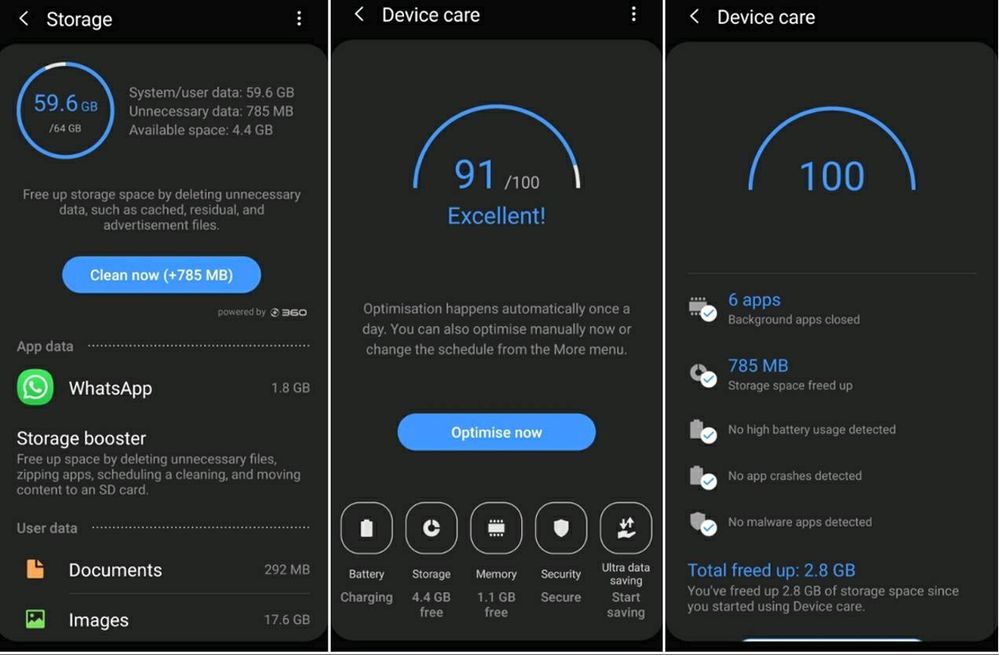 Security:
It's possible for users to install apps or viruses unknowingly. This could lead to a breach of personal information or damage to the device. In less extreme cases, the unauthorized apps could slow down the device performance or use too much battery power.
Smart Manager automatically scans for malicious software, apps that use unusually high amounts of battery power, apps that make unusual errors and provide solutions for these issues. Users can ensure comfort and security by removing or closing unwanted apps. Samsung devices with Smart Manager provide anti-malware solutions through a partnership with Intel Security.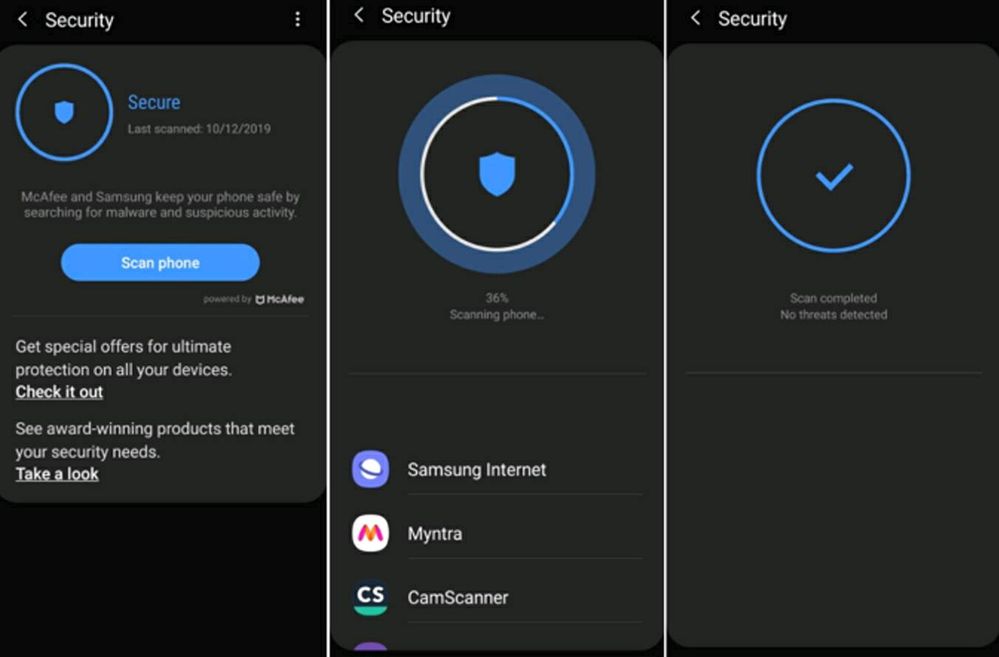 Long Live Your Battery
Smartphone users don't always realize that they can remove apps which are infrequently or never used. Sometimes apps are running in the background, consuming battery power. After selecting Battery within the Smart Manager, users can prevent wasting battery power through "App Optimization."
The Battery screen also displays the percentage of remaining battery power and how long it is expected to last. By selecting Battery Usage, you can view the processes that have been running since your last full charge.
Power Mode gives you an option to select mode for highest display quality or longer battery life and display expected length of battery life for selected power mode.
To view battery consumption of each application, tap on it.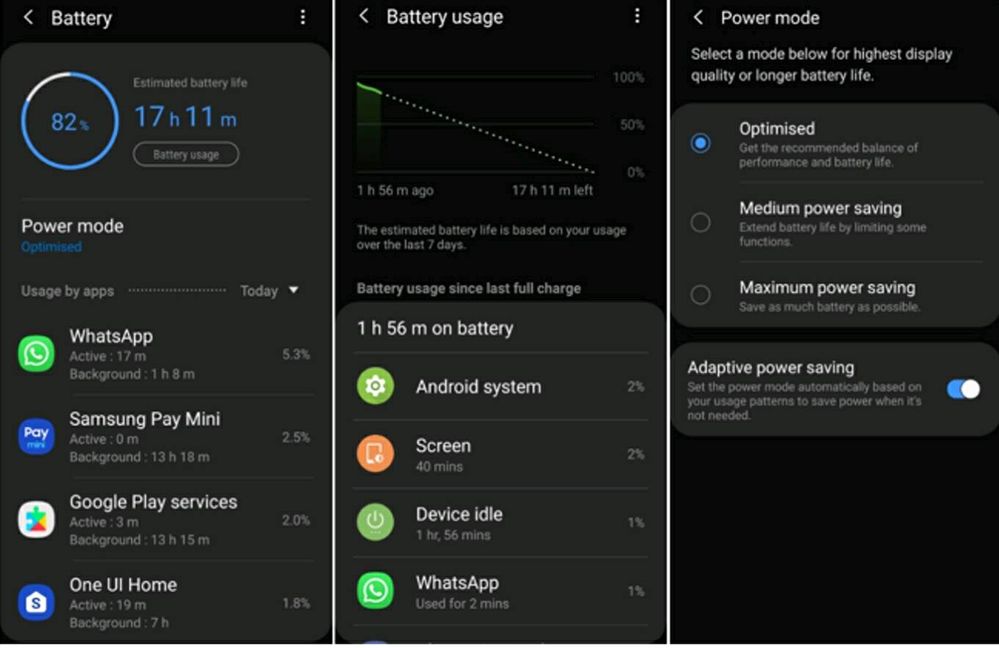 Memory/RAM
RAM is where temporary files are stored when your device runs an application. Clearing the RAM on your device will improve your device's performance, freeing space so your device can run faster.
The RAM screen displays the percentage of used RAM, the active applications and how much RAM they are currently using. You can see how many background apps are currently using RAM space. Select Clean now option to clear the RAM.
Ultra Data Saving Mode
It will save the mobile data by compressing it. It will limit the data usage by apps, but you can allow specific apps to use it.