We are stuck with This blood sucking "Beta" version for 2 more months
😭
😭
😭
😭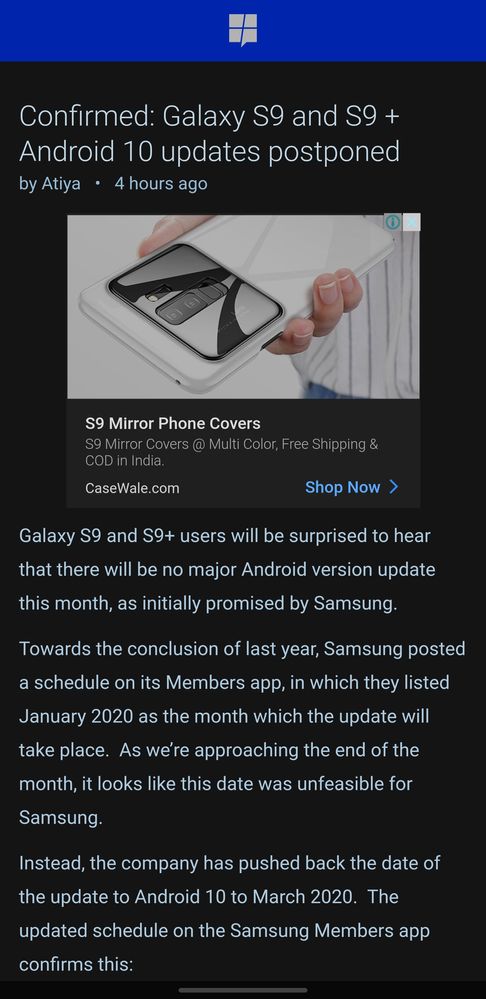 In 1 st schedule stable update was in March. preponed to January and now again back to march again . They aren't even treating it in the league of buffet phones.
S9 users being treated as the cost was below 10k....useless software....i'll switch to
🍎
next yr..at least they provide stable updates regularly without lag..