Options
Mark as New

Bookmark

Subscribe

Email to a Friend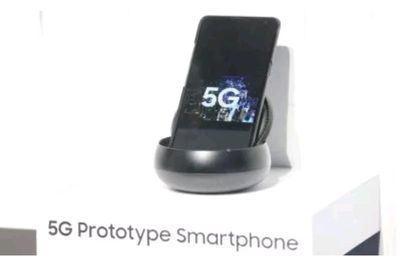 After covering live 5G demos at Qualcomm's and Intel's 2019 CES booths, I went to Samsung's booth to see what sort of 5G gear might be on display. Ahead of the show, Samsung told me that it wasn't going to have any major 5G announcements or new hardware to show, so I wasn't expecting to see much more than a small display area.
That turned out to be correct. Only a small area of Samsung's large Samsung City booth was devoted to 5G, and the actual hardware on display all fit on a single wall. None of the items were actually functional, except for a single device billed as the "5G Prototype Smartphone," which was only running a video loop — and not one that in any way suggested it was using a live 5G connection, even for streaming the video.
Samsung reps on the show floor subsequently confirmed that they weren't doing any live 5G demos and didn't have any new announcements. Here's what the booth and its contents looked like, regardless.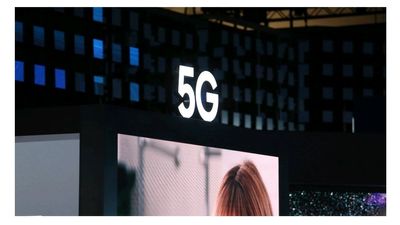 The 5G sign at Samsung's booth was just one of many visual headings for various technologies the company is showing off at CES. You'd likely only see it if you were looking for it, given how many televisions and other products were dominating the booth.
A large video screen under the 5G marker flashed slogans such as "5G is the answer" and "Samsung End-to-End 5G Solutions are Ready" at ground level as visitors walked by. It wasn't exactly compelling stuff.
Samsung devoted a single wall to many of its 5G products, showing how various pieces of hardware work together to provide and receive 5G service. This is a critical differentiator between Samsung and many of its competitors, as the company produces everything from the tower hardware to home 5G broadband modems and portable 5G devices. The 5G Prototype Smartphone was placed in the middle, so here are some closeups of the devices from left to right.