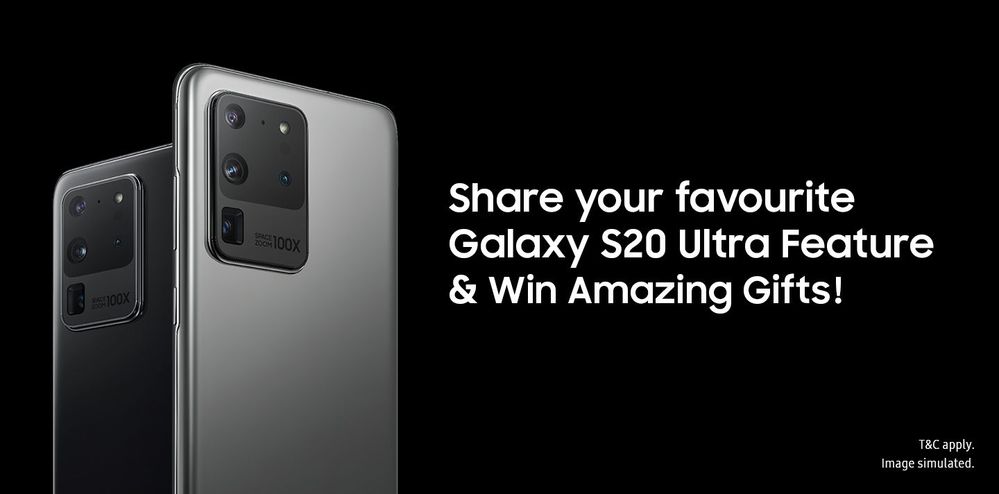 Let us know what your most favourite feature of S20 Ultra is on your Facebook account, and stand a chance to win amazing gifts and receive exclusive passes for the S20 Sri Lanka launch event.
How to: Go to https://r2.community.samsung.com/t5/Galaxy-S/Hands-on-with-the-Galaxy-S20-and-Its-Game-Changing-Came...
Step 1 - Like the post
Step 2 - Share the post on your Facebook account and let us know what's your most favourite camera feature of S20 Ultra is, with #GalaxyS20Ultra, and get your friends to share their thoughts as well. (The more likes you receive, the higher the chances of winning)
Step 3 - Share a screenshot of the likes, number of comments and shares your post received in the comment section below by the 23rd of February.