Options
Mark as New

Bookmark

Subscribe

Email to a Friend

The

Blue light filter

decreases the amount of blue light displayed on the screen of the device. Blue light can suppress the production of melatonin (sleep-inducing hormone), so filtering it out can help you sleep better. Samsung is giving Blue light filter in his all smarphones...HOW TO ON SAMSUNG

?

BLF

🛡




.If you do not find short cut for BLF
Go to....
SETTING》DISPLAY》》BLUE LIGHT FILTER

✅




SEE THE SCREEN SHOTS..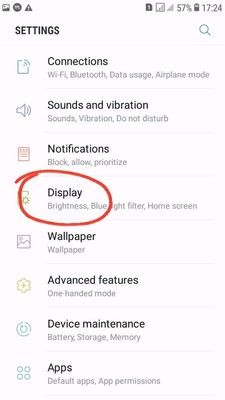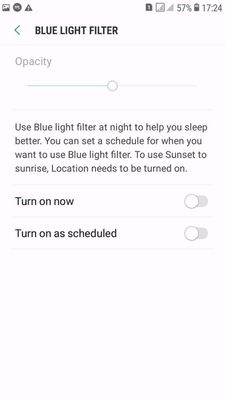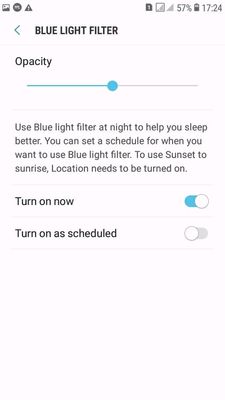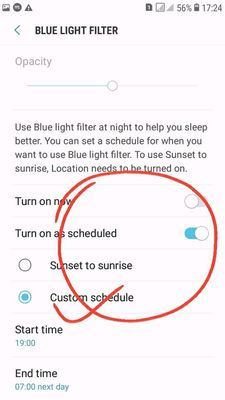 Thanks..
Pls follow us
✅
♻️
IRONMAN COMMUNITY
2018
Whatsapp_ 918477967051 for chat on tech discuss..