Celebrate the generous season with exclusive discounts on Galaxy devices, and complimentary gifts on home appliances. Reward yourself and your home with an extra touch this Ramadan!
Click here to check out these exclusive offers.
Galaxy احتفل بشهر العطاء مع الخصومات الحصرية على أجهزة
والهدايا الرائعة على الأجهزة المنزلية. كافئ نفسك ودلل منزلك بإضفاء لمسة مميزة على أجوائك خلال الشهر الفضيل
اضغط هنا للتعرف على هذه العروض الحصري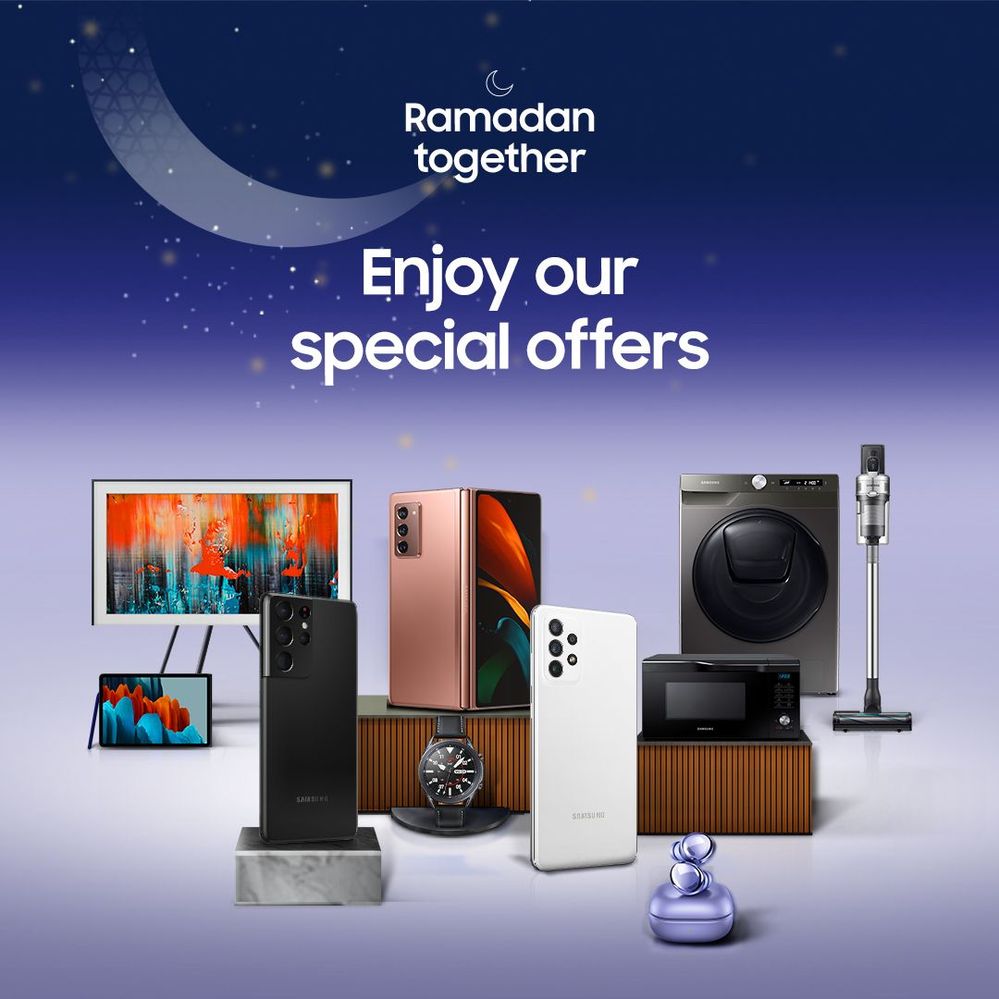 Options
Mark as New

Subscribe

Email to a Friend
Explore the world with Samsung.
Let us know how you explore the world with Samsung devices - and which devices are your favorite!