Hi everyone, i wanted to share some of my personal wallpaper app recommendations.
I'm sure you guys have your own set of apps that you like to use. These are my personally preferred apps.
Hope this will help someone in the future.
1. Zedge
Zedge is a classic app that has been around for many years. It has some really good punchy wallpapers both high and low resolution. Ideal for anyone to use. It has multiple categories and is updated very often.
2. Wallcraft
This app has gone by a few names now. The screenshot shows its current name, but i prefer to call it Wallcraft its original name. This is my personal favorite in this list and has a number of great options.
It also has doible wallpapers, where one is used for the lockscreen and a similar one is used for the homescreen
This is an example
3. Google wallpapers

Its not the most feature rich app, it has many beautiful wallpapers and is useful to add livewallpapers especially if a native app isn't available
4. Abstruct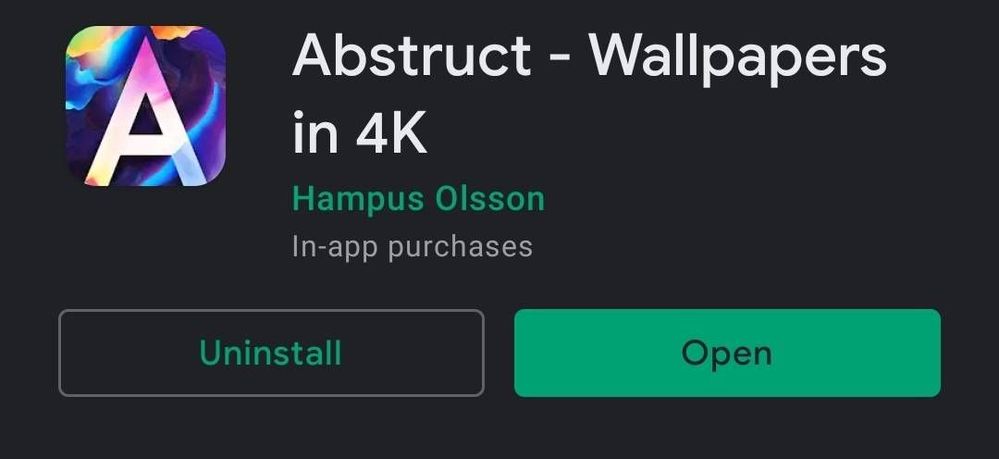 As the name implies, this app is filled with beautiful, high quality abstract wallpapers for all those who are tired of having regular images as their wallpapers. There a number of categories and each one has more beautiful, bold and vibrant options than the last
5. Super Wallpapers
If anyone is interested, all the links are in the description of that video or please dm me for the link.
I hope you enjoyed this post, its just a compilation of some of the wallpaper apps i personally use.