Now a days Most of the people using Paytm and many of them linked their Bank account with it..I am just using Paytm wallet, haven't linked any bank account with it...For transactions i am using Sbi yono/Upi, Hfdc payzapp & Samsung pay...For Fastag & some other services i rarely uses Paytm but through wallet..So tranfer money to wallet and uses it accordingly..
Now two Cybertheft cases occurred in jaipur from Paytm in same mode of operandi... In both cases theft first Stolen their mobile, Conveyed message to the owner that he found it on the road and want to return it back when owner calls on the mobile. Then theft Calls user to meet at certain location, when user reaches there & not found that person calls theft on his own stolen mobile, he then replied that will be reaching there within 5-10 minutes..But don't reaches there again user calls him bt this time he told him that i am stuck in unavoidable situation (Like met with an Accident or Unable to reach there due some othere acceptable reason)...In this whole episode the user get confident that his phone is with good person and he'll be getting it Soon, then the theft apply the new trick asks user to tell him his phone's security code so that he can send the Current location hence they can meet easily...And in both cases users given him the Security unlock pin, then phone becomes switched off ...And immediately in one case (40k+30k stolen through e purchasing) and in 2nd case 75k transferred to account in the night...
Now after reading these articles even i was shocked that these are F.ak.e type of news.. Since these payment protocols uses either Fungerprint or By default different security pin, Since same is with all options even i am using..So i checked in Paytm By default Fingerprint as well as Unlocking Security Pin works to make a transaction..If any Otp will be released that also comes on Same mobile registered Sim/Email, so no issue in getting that too.... If it is so then its really big threat & how paytm allows to access with by default handset unlocking pin/Pattern etc...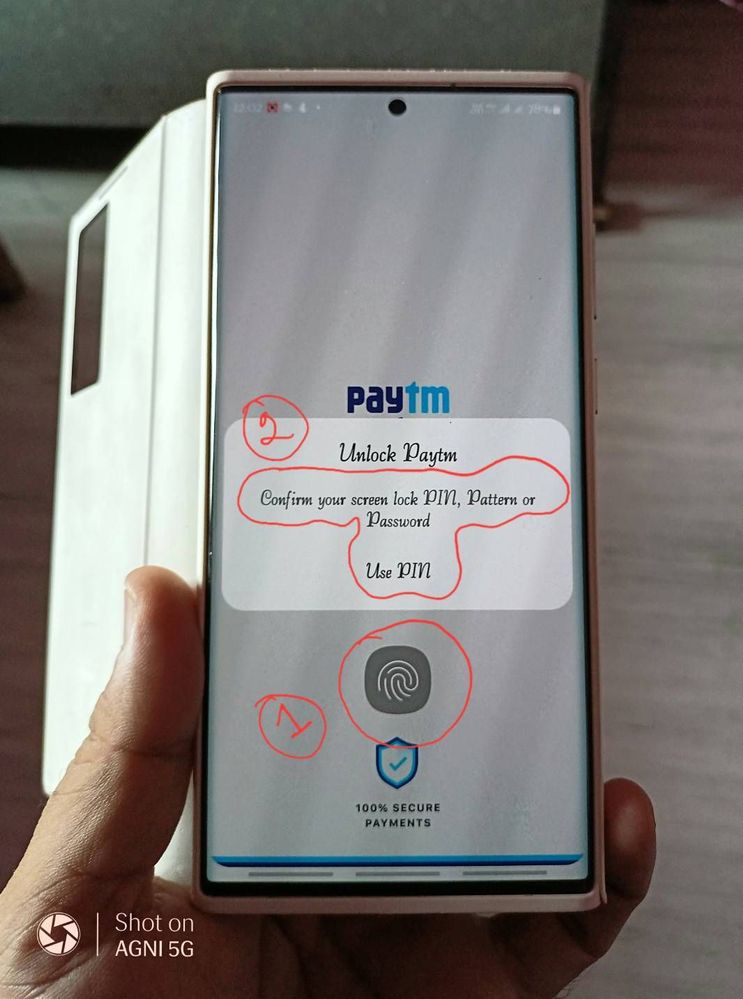 Needs your feedback too on this type of Frauds...