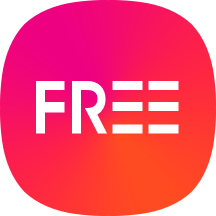 Hello,
We would like to introduce the Samsung Free service. Samsung Free is a service that is owned and operated by Samsung Electronics that appears when you swipe from left to right on the home screen of a Samsung device. It currently provides news and game services. As the Samsung Free service is coming back with upgrades in May, we would like to introduce the upgrades to you!
What are the Upgrades?
Free and Premium TV Content for you!
Samsung Free currently has the Read and Play tabs, which allow users to listen to or read news articles as well as enjoy Instant games in each tab. Now, users can enjoy TV as well. We are newly releasing the Watch tab in Samsung Free. In the Samsung Free Watch tab, users older than 13 can enjoy the full range of varied content from 'Samsung TV Plus' for free! 'Samsung TV Plus' is an OTT service provided by Samsung TVs. The Watch tab has been filled with various channels' worth of original content from 'Samsung TV Plus'. Of course, we've also adapted this content so that you can enjoy it on mobile without any technical hurdles.
Users, please enjoy the content by making good use of the following features!
Key features for your enjoyment!
Streaming Player
The Watch tab provides a streaming service through an inline player. Users can watch content by changing the player to pop-up player mode, full screen mode or basic top player mode to suit the characteristics of the content and the user's environment.
The first time you open the Watch tab, the live programme on the player will start playing automatically with the sound off and the captions on. The player has functions like settings to configure quality and captions, pop-up player button to move around, and full screen mode button to enjoy content in full screen.
Electronic Programme Guide (EPG)
EPG shows content that can be viewed by category (News, Kids, Comedy, International, etc.). Users can view and pick content at a glance.
EPG has good functions like timeline to check channels and programmes from 30 minutes backwards to 4 hours 30 minutes forwards, channel information to show channel logo and programme schedule, and recent and favourite to show contents that users select.
Channel and Programme Details
Once a channel/programme has been selected in EPG, users can get various information on the channel/programme.
The information on the channel/programme is, among others, star to show 'Favourite,' full description of the channel, program list, and program details.
Favourite Channels, Recently Viewed Channels
Users can enjoy the customised features available on the Watch tab for convenient use. Users can create their own favourite channels and easily view them in EPG (click * to check). Users can also check and view recently viewed programmes through the automatically generated 'Recent' channel.
Reservation
This is the latest and most anticipated feature of the many features of the Watch tab. Users can use Reservation to reserve programmes on mobile, check programmes that have been reserved and set reminders.
Category Master:
Finally, here's another much anticipated feature.
Using the Category Master function, users can view the on/off settings of the Category, the change of the EPG screen before and after setting, the Category Recorder and the change of the EPG screen before and after the Recorder.
If you're using Samsung Free, try out the newly added Watch tab to enjoy popular content using the above features.
One last comment! S21 users can choose between Google Discover and Samsung Free. It is also available for users who are not yet using Samsung Free. For Bixby home/Samsung Daily users, please click the three dots on the right side within the service and refer to the Notifications section. If you haven't experienced Samsung Free yet, please remember to swipe from left to right on your phone's home screen! To enjoy the Watch tab, go to https://sfree.page.link/watch-in (the opening of Watch tab may take about 24 hours since user's last visit to Samsung Free)
Thank you.
Samsung Free Service