There are few things more annoying than spam calls and texts. At best, they are a distraction and a nuisance. At worst, they can be dangerous scams. Just last year alone, over 26 billion robocalls were made in the U.S. It's no wonder that some people are choosing to ignore phone calls altogether.
There's no reason to give up some of your smartphone's features just to avoid unwanted ads. With just a few simple steps, you can have better control over spam calls and ads on your Galaxy device.
Ad Blocker
Potentially dangerous adverts don't just come in the form of spam calls but they can also appear on websites. Malware can spread through malicious adverts, also known as malvertisements, placed on legitimate and popular websites and compromise the security of mobile devices.
Ad blockers or content blockers remove malvertisements from your browser, giving you peace of mind as you surf the net. Samsung Internet allows users to activate up to five ad blockers simultaneously for a more secure web browsing experience.
How to Activate Ad Blocker
1. Open the Samsung Internet menu
2. Tap on the 'Ad blockers' icon
3. Download and install your preferred ad blockers
4. Enable ad blockers
Smart Anti-Tracking
Have you ever wondered how some websites seem to know your tastes and preferences? As soon as you load the page, you are instantly shown adverts of products that are tailored to your interests. These targeted adverts are made possible by trackers, which follow your clicks and browsing habits.
Samsung Internet uses on-device machine learning to identify trackers in a website. By removing tracking cookies, Samsung Internet's Smart Anti-tracking feature stops websites from seeing your online activities.
How to Activate Smart Anti-tracking
1. Open the Samsung Internet menu
2. Enter 'Settings'
3. Select 'Privacy and Security'
4. Tap 'Smart anti-tracking' and select 'On'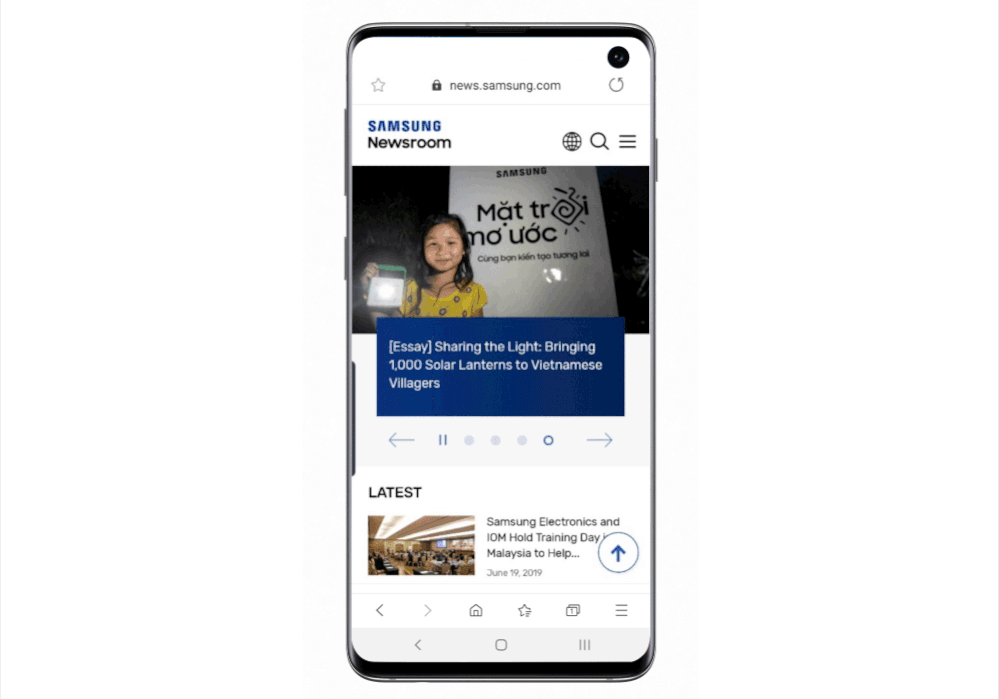 Source - https://news.samsung.com/global/how-to-keep-spam-away-from-your-smartphone