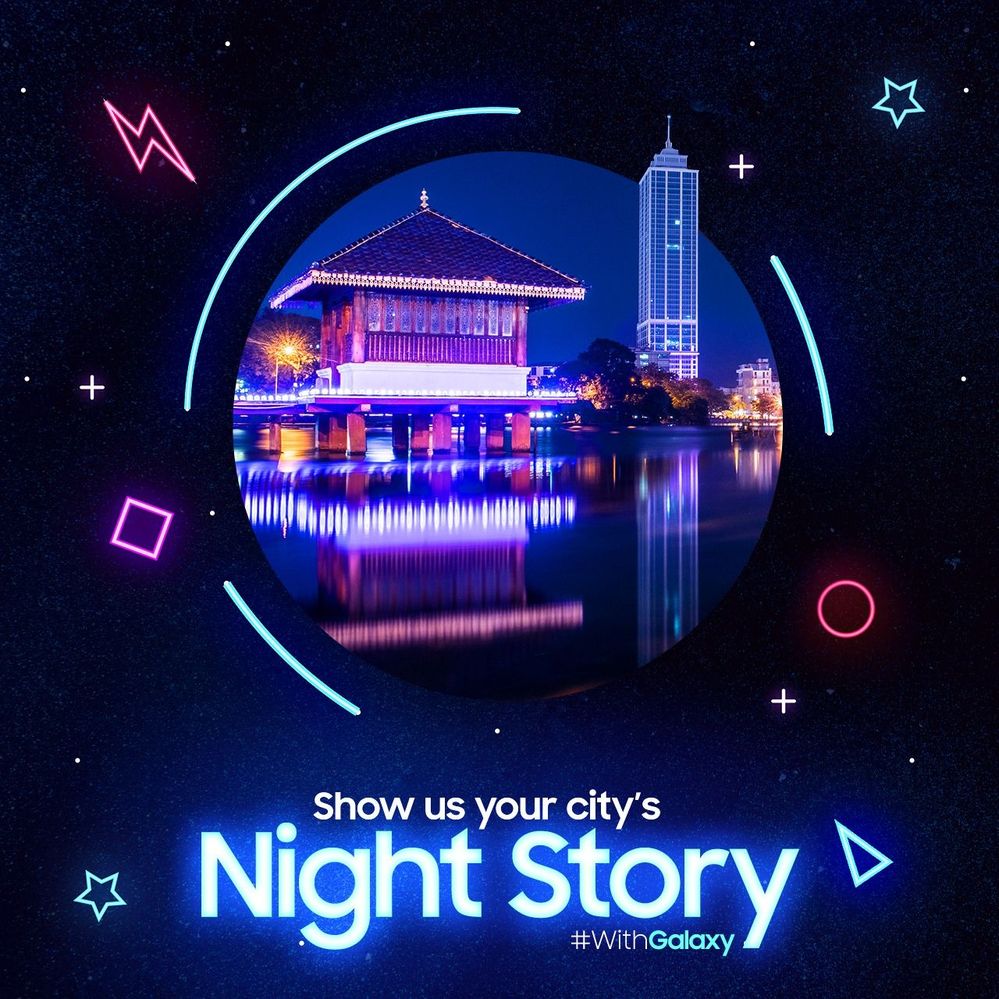 Everyone has their own epic night story, wherever it is they live. Click an epic night-shot #withGalaxy of your #NightCity, post it, tag us, like our page and stand a chance to win big!

And what you have to do is simple!

Step 01: Get your best nighttime photo captured using whatever Galaxy device you own
Step 02: Tag Samsung Sri Lanka on Facebook or Instagram and share it on your account
Step 03: Like our page - and you're good to go!
Send in your best submissions before July 31st.
Gorgeous pic 🤩❤
👏
And great contest✌