Options
Mark as New

Bookmark

Subscribe

Email to a Friend
My main rear camera of newly purchased s20 phone is not working after some days.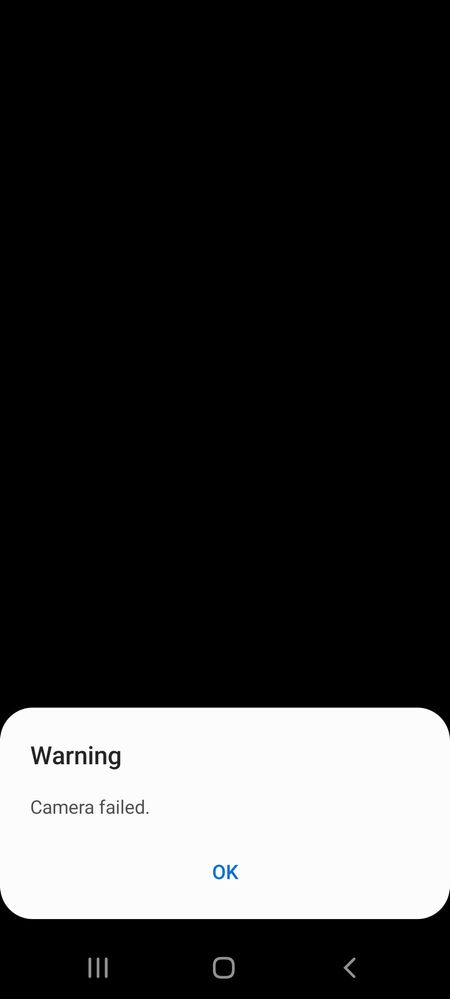 Error while opening camera app
I tried some methods to solve the issue like:
1. Clean cache and data of apps
2. Force stop camera app
3. Clean cache partition
4. Safe boot
5. Factory Reset
None of the methods worked for me.
When I enter the camera diagnostic code
*#34971539# in dial pad, I came to see that my rear main camera is abnormal and values related to it are NULL.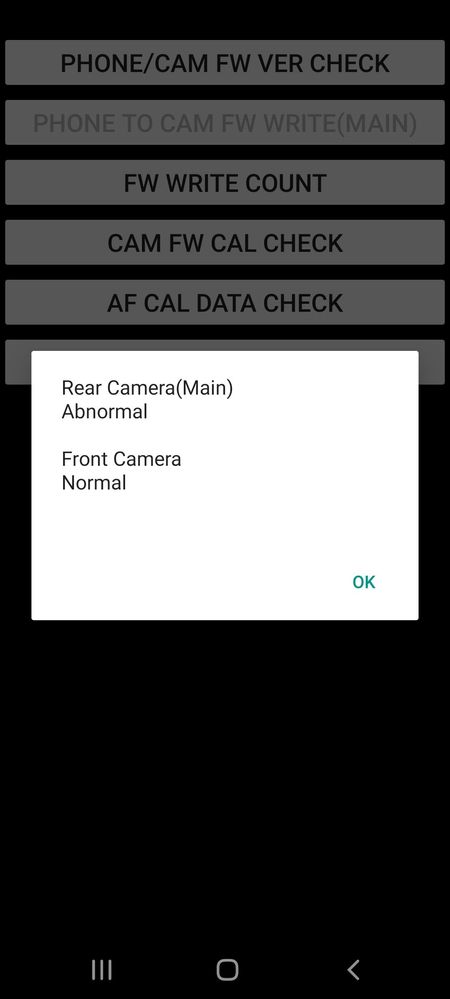 Abnormal message for rear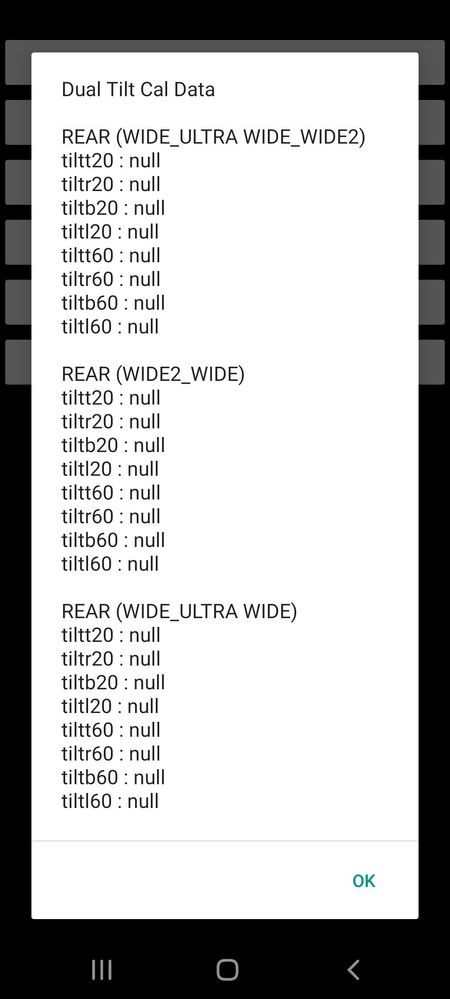 NULL values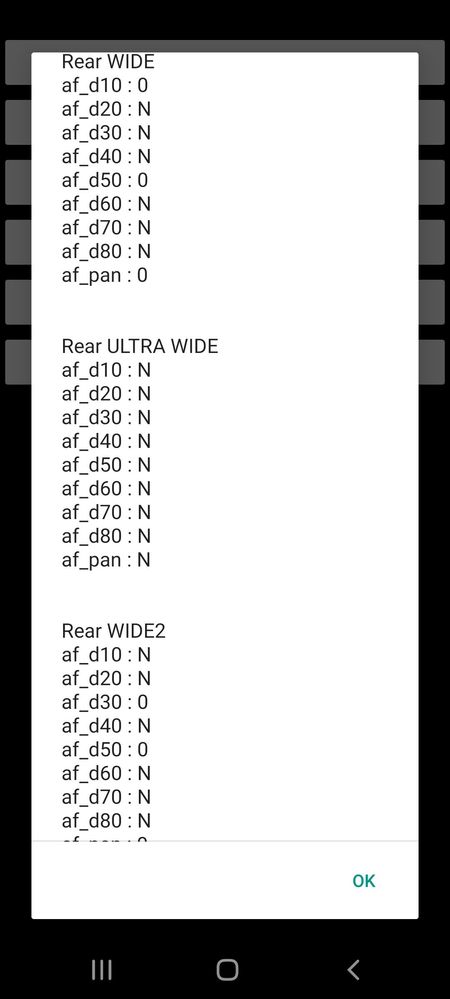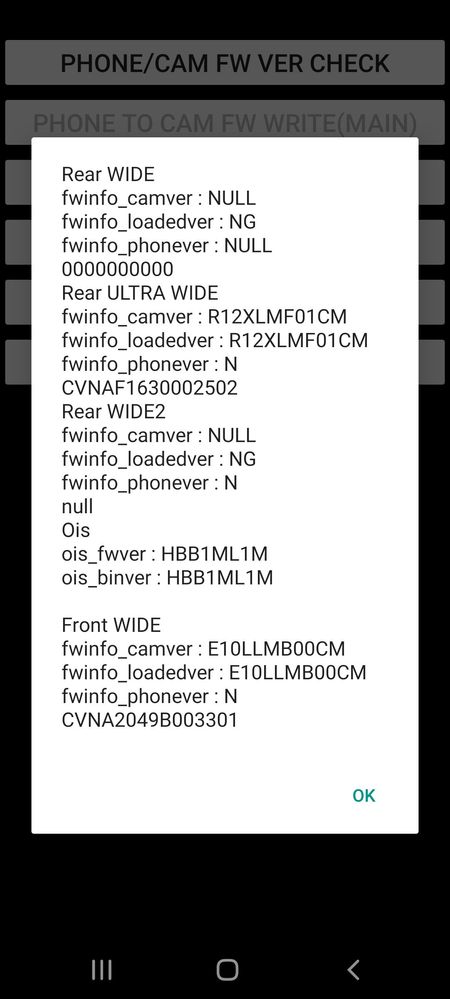 But in some apps like BOTIM for doing video call my rear and front cameras are
Working. But again they fail when capture photos through it.
Are you guys also have the same issues?
Did any one find any solutions?
This is really bad Samsung for newly purchased costly phone for me.
I am not sure whether its a software or hardware issue. Atleast if it was software issue, it might have got resolved after factory reset.
I cannot even go to service center for claiming warranty currently as I have purchased the phone from UAE during my visit and now I am in India. Returning to UAE during this COVID 19 situation is also very difficult.
Someone please help