I have S10 Lite. My type C headphones that come along the box were working last night but now suddenly stopped. When i connect it, it shows USB connector connected but the sound comes from the phone. when i remove them it shows USB connector disconnected in the notification pannel. I have updated all the apps, tried rebooting in safe mode but the issue still persist.
And seems like i am not the only person who is facing the issue.
Also attaching the comments from the Samsung USB C app from galaxy store.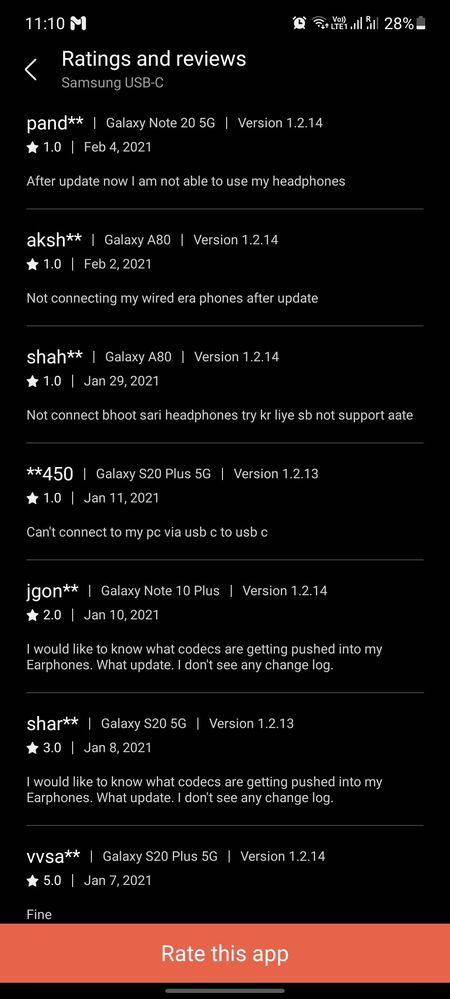 Seems to be a software issue please solve it ASAP.