Options
Mark as New

Bookmark

Subscribe

Email to a Friend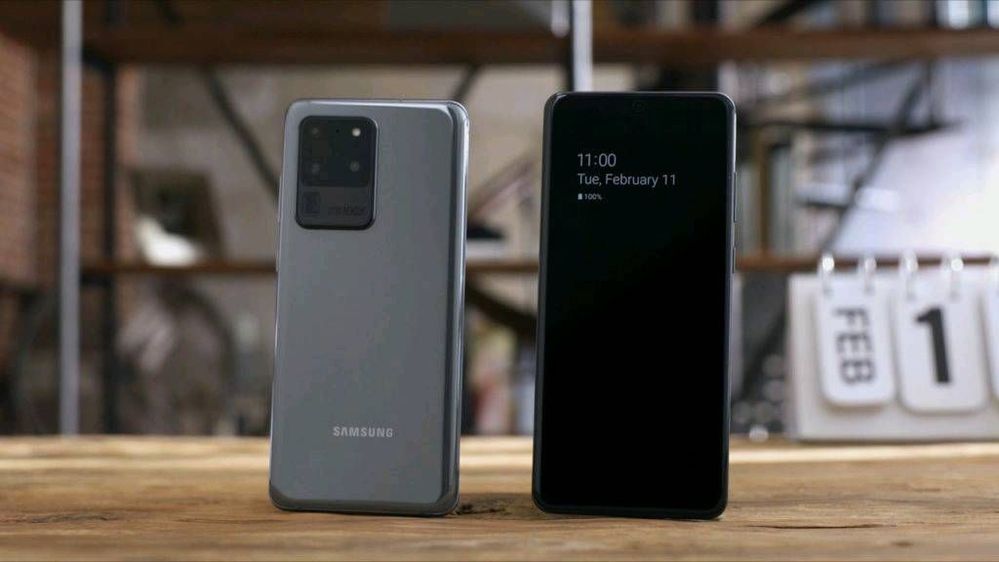 If you are hanging on to your old phone waiting for the right moment to upgrade, now is the time. Whether you are an IT leader looking for the right mobile device for your workforce, or a business professional upgrading your personal phone, here are 10 reasons to opt for the Galaxy S20 lineup.
1. THE 5G ERA
The new era of mobile connectivity starts now. Experience hyperfast 5G connections and unlock revolutionary new ways of doing business.
With the Galaxy S20 and a 5G connection, the only thing slowing you down is how fast you can think. Stream with virtually no lag, share and download large files in near real-time, and create a 5G hotspot wherever you go. Working just got hyperfast and hyper-productive.
The S20+ and S20 Ultra further expand your 5G horizons by supporting both mmWave and Sub6 bandwidths, meaning fast connectivity more of the time.
For business, the opportunities for 5G are limitless. Transform the way you operate by partnering with the 5G network infrastructure and device leader.
THOUGH I DOUBT THE EXYNOS VERSION WILL HAVE 5G🤷‍♂️
2. MASSIVE BATTERY LIFE
The Galaxy S20 lineup features larger, longer-lasting batteries so you have the power to last through your day. The S20 Ultra 5G, for example, has a battery rated at 5,000mAh, a more than 40% increase in 2018's flagship Galaxy S9.
Samsung also incorporates an intelligent power-saving algorithm that learns from how you use the device and maximizes your battery life. It takes you through a day – or more – of work and life without ever giving out on you.
The S20 also ups the ante with Super Fast Charging. Just a few minutes of charge gives you hours of power. With Wireless PowerShare, you can zap an extra power boost to your Galaxy Buds, smartwatch, or a colleague's phone just by placing them on the back of your S20.
3. PRO-GRADE CAMERA SOLUTION
The Galaxy S20 lineup's breakthrough camera system lets you capture pro-quality photos and video, without hiring a big production crew.
Make your world bigger with the groundbreaking 100x Space Zoom on the Galaxy S20 Ultra 5G, making subjects 300 feet in the distance look like they are 3 feet away. (The Galaxy S20 5G and S20+ 5G feature 30x Space Zoom.)
The Galaxy S20 also captures crisp, bright photos and videos in low light without a flash. This is the result of the massive increase in the resolution of its image sensors and – on the S20 Ultra 5G – smart pixel "binning" technology. In low light, the camera is able to combine information from multiple pixels together to deliver a sharper image with less noise.
With a full kit of a pro lens, you can capture images just as your eyes see them — whether you're in the field, at an event or in a meeting room.
With Samsung's onboard editor, you can quickly and easily edit, annotate, caption and share incredible photos and videos right from your Galaxy S20.
4. DEFENSE-GRADE SECURITY
The Galaxy S20 is protected by Samsung Knox, our defense-grade security platform that's built-in from the chip up. No matter where your team goes or what they do, Knox keeps hackers out and your company's data safe from the second the device turns on.
The Galaxy S20 takes data protection to the next level by introducing a new Secure Processor, which is dedicated to protecting your PIN, password, pattern, and Blockchain Private Key.
Trusted by governments around the world, Knox protects your business by isolating, encrypting and securing your data, while providing close integration with leading enterprise mobility management tools.
For government agencies and other businesses leveraging Common Access Cards, the S20 is the first smartphone to implement enhanced ciphers and signatures that allow the device to become a digital CAC, replacing physical cards and readers.
5. LATEST IN BIOMETRIC AUTHENTICATION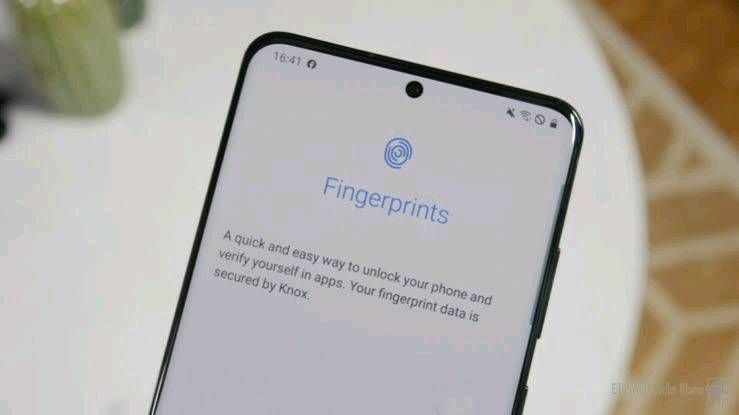 Integrated within S20's seamless display, Ultrasonic Fingerprint ID lets you secure your phone like never before.
Simply press your finger against the display and unlock it with the first touch. It's quick and easy to use, so you can access your device and get to work in an instant.
The in-display sensor reads every ridge and notch of your finger, to ensure your sensitive data won't fall into the wrong hands.
6. SMART INTEGRATION WITH MICROSOFT PUTS THE OFFICE AT YOUR FINGERTIPS
Getting work done on your smartphone should be easy. The Galaxy S20 lineup integrates seamlessly with Microsoft Office so you can get the job done, wherever you are.
With Microsoft's OneDrive and Office Mobile apps natively integrated into the S20's productivity experience, there's no need to download additional apps.
Office Mobile provides a single, integrated experience for accessing all your work documents. Microsoft Outlook is also optimized for Galaxy devices, providing a Focused view of your inbox and intuitive calendar for staying on top of your appointments.
Lastly, the Galaxy S20 incorporates Link to Windows. Just sign in to your Microsoft account and you can view your Galaxy S20 on a Windows PC, accessing photos, responding to texts and taking calls right from your desktop.
7. SUPERCHARGE YOUR PRODUCTIVITY WITH SAMSUNG DEX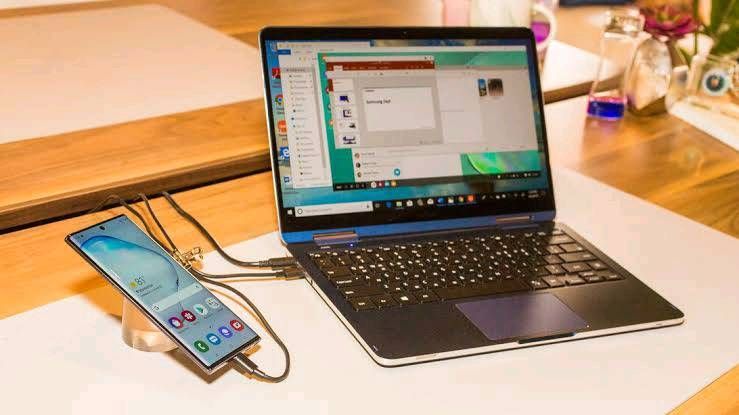 Do more with one super-powerful device. With Samsung DeX, your phone turns into a killer PC. Connect to a monitor, keyboard, and mouse to power a complete desktop experience from your Galaxy S20.
Access all your mobile and web apps on an intuitive desktop interface, with multiple resizable windows, all the standard keyboard shortcuts, and drag-and-drop convenience. Need to access Windows apps and systems? DeX also supports VDI solutions so you can run a virtual desktop from your phone too. Working just got better, wherever you are. No laptop. No issue.
8. ENTERPRISE-GRADE NETWORKING
As Wi-Fi capabilities evolve, you need a powerful device that can take full advantage of next-generation network environments. The Galaxy S20 lineup enables fast transitioning across access points and seamless roaming and it is ready for Wi-Fi 6.
IT managers in large facilities can configure how S20 devices connect to Wi-Fi, delivering a more seamless experience for on-the-go workers.
9. ACCESS NETWORK STORAGE FROM YOUR PHONE
Accessing the network drive at work used to mean booting up the laptop. With the Galaxy S20, private network storage can be accessed natively, without downloading a third-party app.
Access to network storage can be conveniently added in the My Files app. Quickly and easily share large files via FTP or SMB protocols, so you can keep in sync with your team.