The look of the device is refined this time and the camera mobiles gets better subtle yet powerful upgrade.
Specifically the 200mp upgrade from the Galaxy S22 Ultra 108mp camera is insane to say the least. The nightography has gotten much better and even night mode for videos.
Love the sustainable side of the device as well with care being taken to ensure the environment we live in is cared for, one step at a time.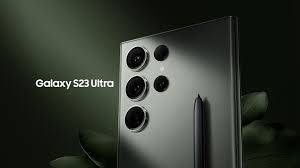 Looking forward to having a hands on experience with the device
🔥
🙌
😍
💙
I agree with you. The weekend is around the corner, I'll definitely try it out.

The cream colour is especially remarkable.
Thanks for sharing your excitement and love! 💙