Samsung reveals tempting Galaxy S23 pre-registration offer
While we were waiting for the launch of the Galaxy S23 series next month, Samsung accidentally revealed the Galaxy S23 launch date on its website. Now, the company's official website has revealed more information surrounding its upcoming high-end phones' pre-registration offer.
Galaxy S23 pre-registration offer gets you free Galaxy Buds 2 Pro
Samsung seems to have designed a teaser image for the next Galaxy Unpacked 2023 event, and it has been revealed through Estonian retailer Euronics (via @sondesix). The image reveals not only the date for the Galaxy S23's launch date but also a tempting pre-registration offer. The company says that it will offer the Galaxy Buds 2 Pro to anyone who pre-registers for the Galaxy S23 and buys it after the series goes on sale in the country. There is a high chance of similar offers going live in other countries.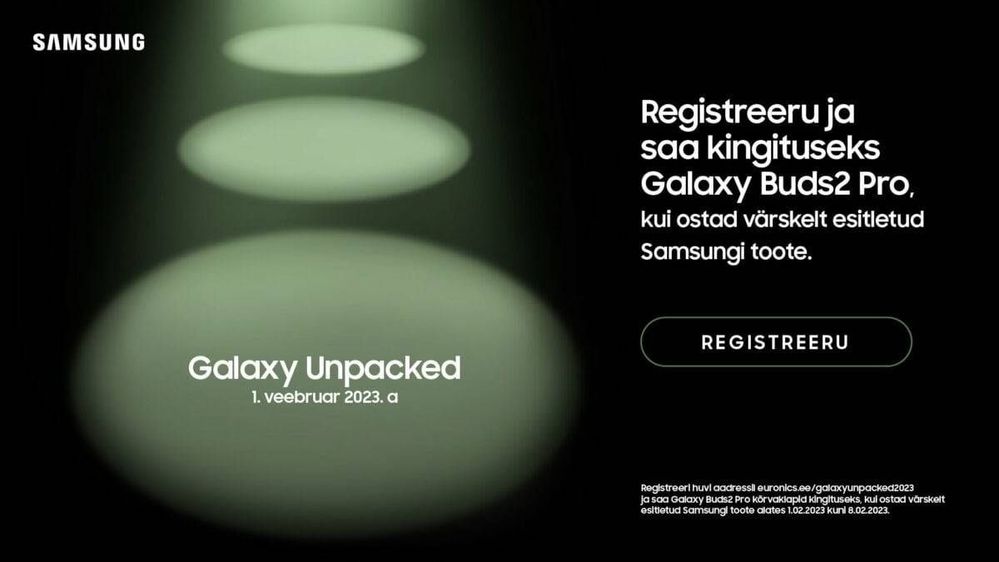 The Galaxy Buds 2 Pro is among the best pairs of truly wireless earbuds for Galaxy (or Android) users, and it usually costs $229.99 in the US. Since Samsung won't launch newer flagship wireless earbuds until at least later this year, this deal would be excellent for anyone who is looking to pick up the Galaxy S23, GalaxyS23+, or Galaxy S23 Ultra.
Samsung could bring even more pre-order deals once the Galaxy S23 series goes official on February 1, 2023. Depending on the country, the company could offer Galaxy Buds 2, Galaxy Buds 2 Pro, or the Galaxy Watch 4 series for free with its upcoming flagship smartphones. What are you most excited about? Let us know in the comments section below.