I'm facing these issues for quite sometime now.
1. DND doesn't work. I set DND at night, I also have hourly reminder. I checked the exception only alarm and media enabled. All other disabled. Even though, my hourly reminder is being allowed when DND is ON at the scheduled time. And notification sound also keeps coming like What'sApp and email notifications. I've tried using the DND without schedule settings. Meaning, I deliberately turned DND on and tried this. Still sounds are coming through. I used scheduled setting in DND and routine from good lock.
2. Routine keeps crashing every single time. When I turn it off and on. But some of the features are working like scheduled blue light filter ON at scheduled time in routine. The routine keeps crashing until we force close it. (See two screenshot)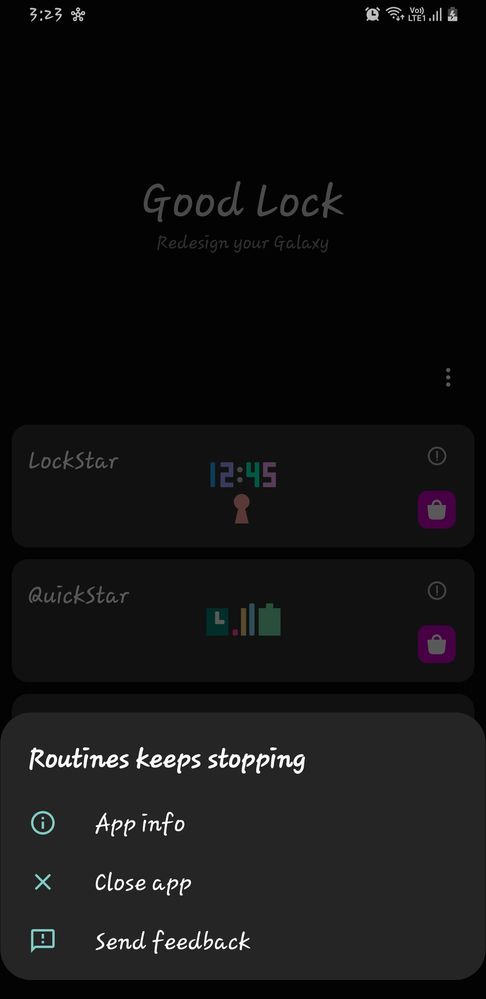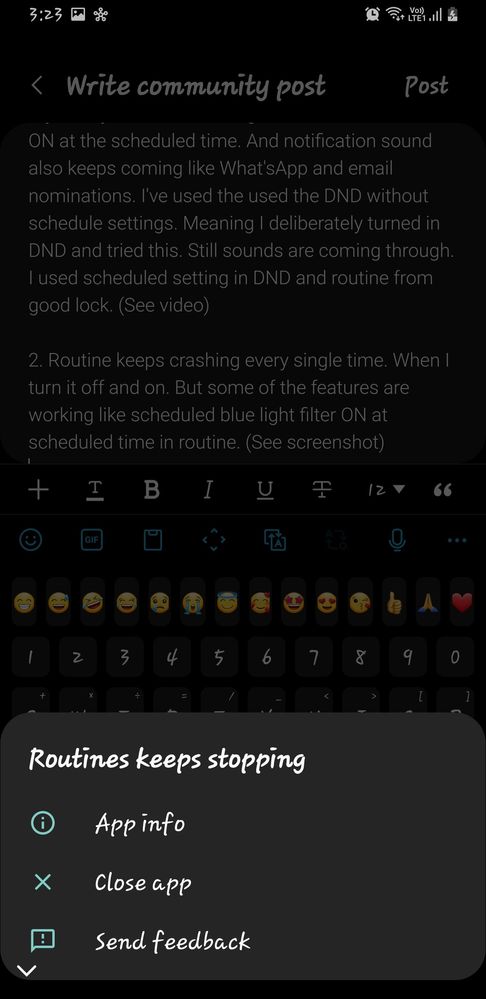 3. When I change my launcher or do something related to launcher or when I set/change some setting in quickstar in good lock. My notifications bar is getting disappeared. (See screenshot)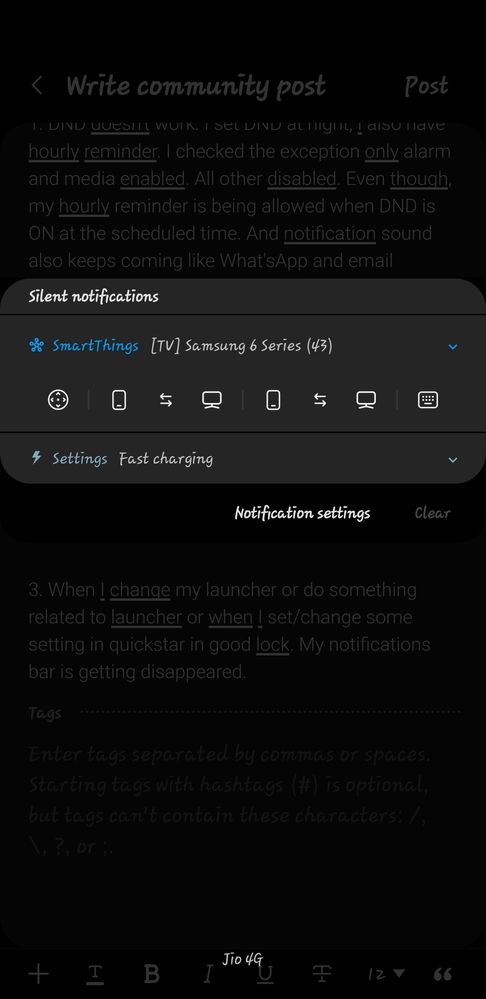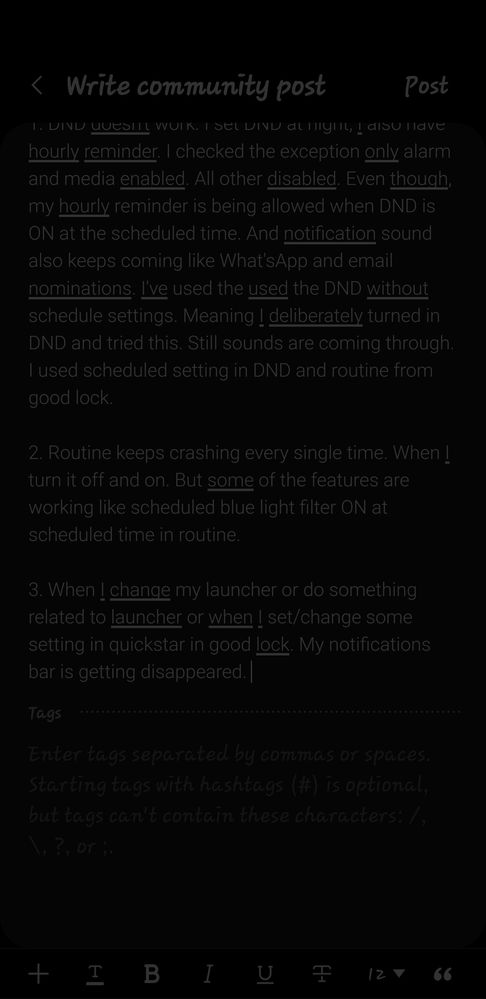 4. This "Network not available. Default remote config activated" message showing up very often. I've reported multiple times. They ask for logs, I've uploaded and still they ask for more log. When this is a specific issue to a specific customer you can take time and work lethargically. But this is a global issue again. Why don't you take come responsibility and investigate this with full interest at least to answer your customers what or why or whose issue is this. Still this bothers me so much. This is a great security concern. If this prolonged, people may loose the hope or love toward Samsung and its products and support team.
Please do give equal importance to existing customers and service for the already purchased products as you concentrate on new products and customers.
You can't resolve complicated issue or most annoying issue only through email and messages. When you get so much report for a particular new issue. Set a team, call the customers who are facing the issue and educate/help them to get the required logs and details. This shows how well you respect your customers.
Fortunately, I've got all my issue in one video. See below.
Yeah I tried all that. For your information, the network issue is global across all android as far as I know. At this point, regarding network issue, I'm not sure if this is completely a Samsung issue or base android. But an investigation would be appreciated thats all I ask. Just engage and try to find the root cause. I literally have the debug logs right after those issue occurred. Tell me a way to send those logs. I'm fed up with your support.
Dear Samsung Member,
Greetings from Samsung Customer Support!
Thank you for sharing your concern. We acknowledge your query and apologize for the same. We would request you to register your concern in Samsung Members Application. So, that our concern team gets back to you as soon as possible.
Please follow this path to register your concern in Samsung Members Application (Open Samsung Members Application > Get help > Send Feedback > Error report).
Note. please attach the error log file within 15 minutes of the error occurred.
Thank you for writing to Samsung.
Warm Regards,
Samsung Customer Support
Omg I give up. Just go and see the errors that I reported over the last couple of weeks and then come back here to post some default comments. I'm thinking of stop using Samsung phones because of your incredible support system.