Hey Samsung Members,
Great announcement, this program started on 22nd April, 2021 supporting earth day
🌎
. Samsung will collect any mobile device you have from any brand to do recycling as this is part of Samsung's commitment to supporting environmental protection.
Samsung will provide you with a gift voucher
😍
that can be redeemed on Samsung E-store upon participation in this program.
How to do this?
1- collect your old phone or unused one
2- remove your data from it
3- visit the participation Samsung service location
4- read terms and conditions and fill a form
5- dump the device in the collect box
6- wait for the gifts voucher to be sent to your email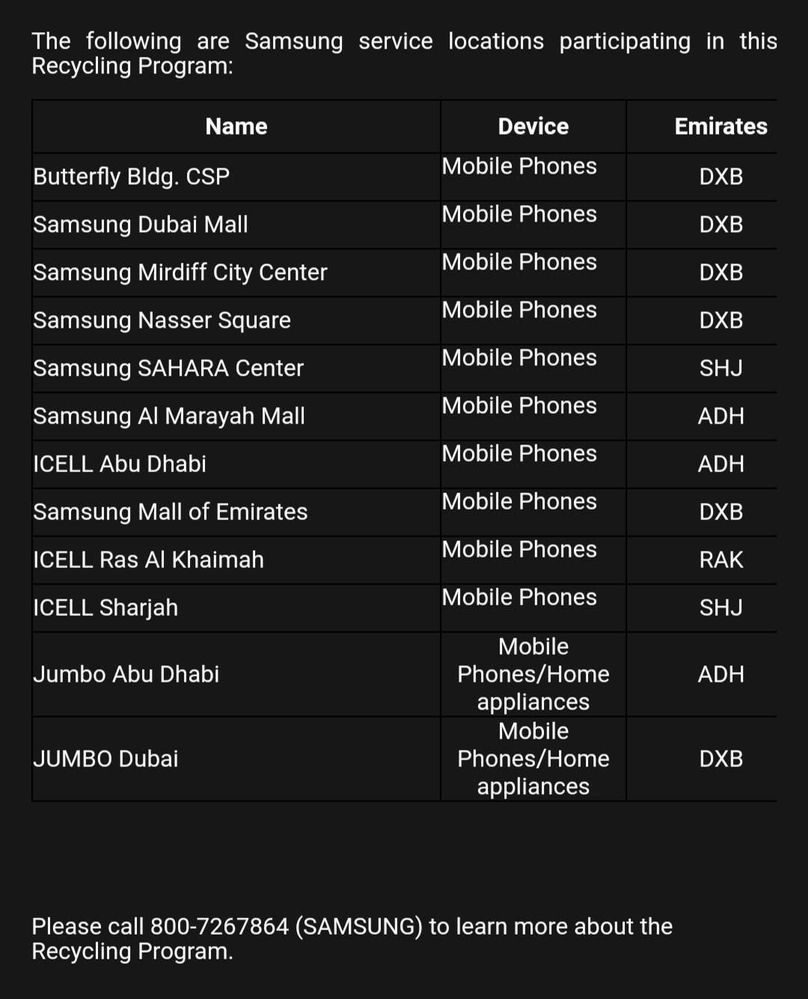 Locations of participation Samsung service centers
Dumb you old phone and save the earth
🌎
Ambassador, we absolutely love this post!
Thank you for sharing and inspiring us today...
🌍