Options
Mark as New

Bookmark

Subscribe

Email to a Friend
Random yellow tint on S9 display .
Display gets normal after 10-15 seconds after Locking the phone or when i restart the phone.
Frequency of issue is always.
The Issue started to appear after one ui 2.0 beta 1 update
Solutions i tired after searching on internet:
1- performed a Factory Data Reset
2- checked phone in Safe- Mode. Occurs even in Safe mode
3- Google Play Book app - night light off
4- Nova launcher actions- night light off
5- also checked if its random screen
discoloration issue (caused by ribbon
cable)
Note:
1 Not the blue-light filter setting.
2 Device is not in high brightness.
3 I sent error logs in members app and sent the error report- No good response on the issue.
4 Screen mode is in adaptive.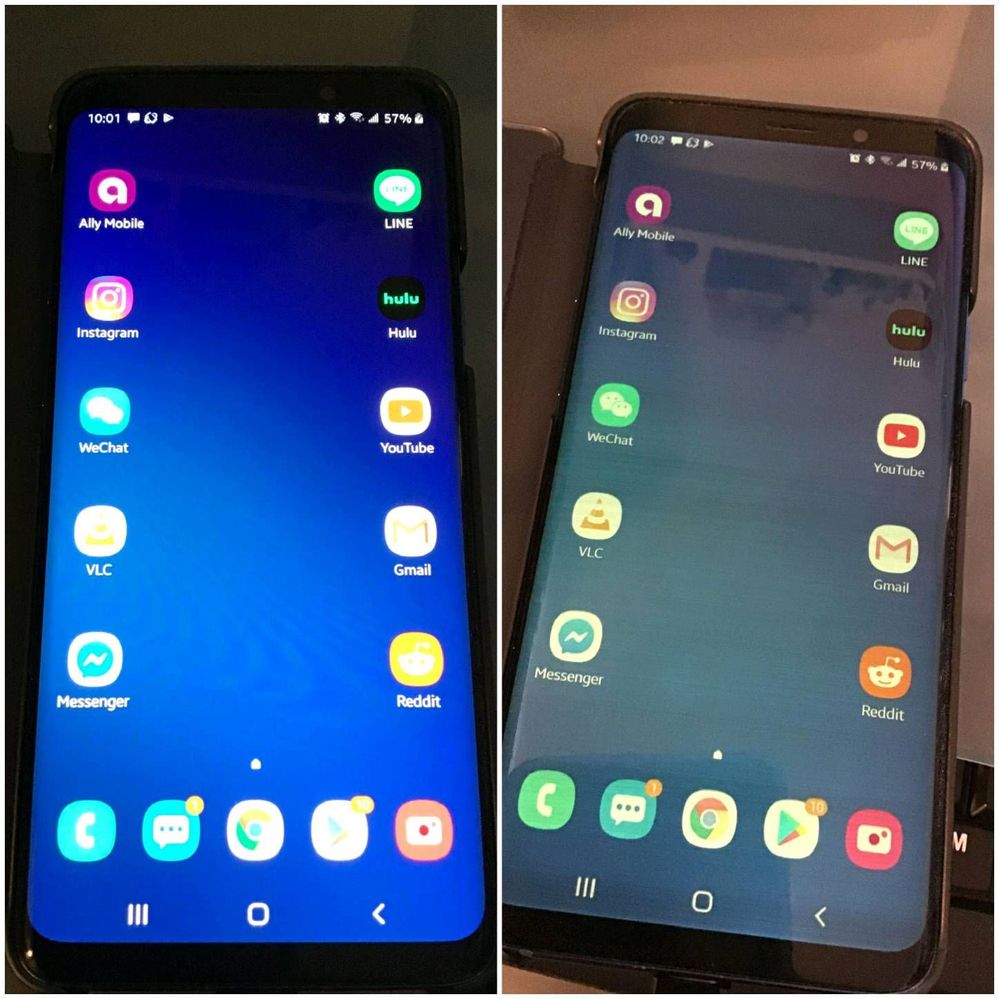 Photo of the Issue happening in my phone
(Sent the beta feedback also but no good response.)
- Thank you in advance
1 Solution
Options
Mark as New

Subscribe

Email to a Friend
hey immi will u plz share dumpstate/logcat" on my mail id ?? i will send it to concern team,