Hello Members,
This one isn't specific to the Galaxy S23 Ultra, but with the release of One UI 5.1, Samsung introduced a few new widgets. This includes a new battery widget that sports a transparent background and blends right into your Home Screen. And did you know that you can create "stacks" of widgets to scroll through? Here's how to use them
1. Unlock your Galaxy S23.
2. Long-press on an empty space on the Home Screen.
3. Tap Widgets.
4. Locate the first widget that you want to have.
5. Drag the widget to your Home Screen.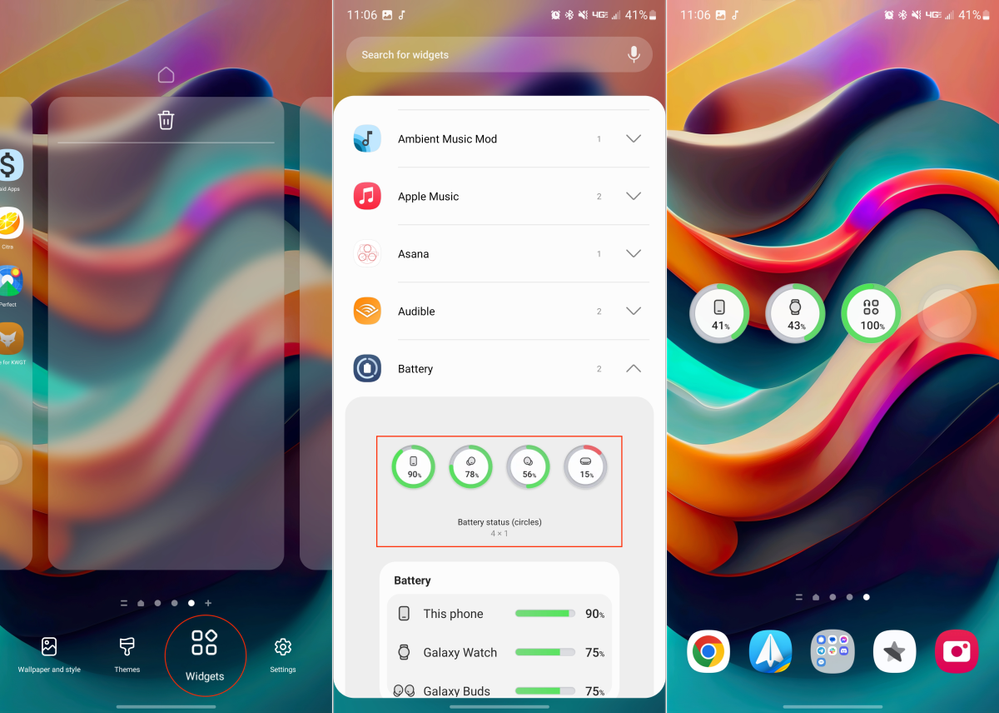 6. Tap and hold the widget that you just placed on your Home Screen.
7. Tap the Create stack button that appears.
8. Locate the next widget that you want to have.
9. Tap the Add button.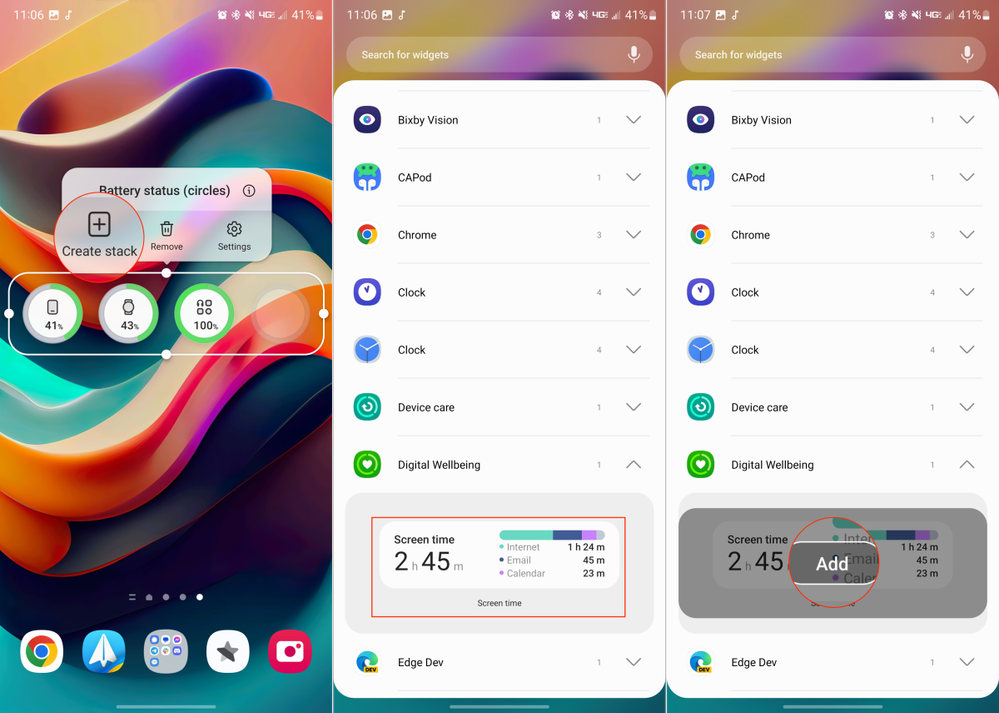 The only catch with using a stack of widgets is that the size must be the same. This means that you can't create a stack that has a 4x1 Spotify widget along with a 3x2 clock widget.
Please leave a comment below if you liked the new widgets. Cheers.
😊
👍