Please note that this is a subjective review based on Me using Samsung Note phones for the past 10+ years.
S22 Ultra 512GB / 12GB RAM 5G Snapdragon
UAE.
Design:
In terms of design, well, it's a Note like phone. Most people put a cover or a skin, so if you're one of the 5% that don't, you'll enjoy it from time to time when you look at the back. For me, I forget what the phone looks from the back honestly. It looks like the Note 20 Ultra, as well as the Note 9/10+, same rectangular shape and a punch hole for the camera, you won't be able to tell the difference. By the end of the day, you use it by looking at the screen. i instantly put a Dbrand skin and cover, so moving on.
Display:
The display is amazing as ever, Samsung never disappoints, you will get the absolute best display on the market, bright outside, clear, detailed, and super smooth thanks to the 120Hz refresh rate battery killer feature.
The 1Hz advertized refresh rate can give you a maximum of around 5% improvement on the battery. Why only 5%? When the screen is static, that's when it goes as low as 1Hz. What is static? It means no movement on the screen, No Scrolling, No Video. You wonder when is that? When you are looking at a photo(5 seconds?) when you are reading a paragraph(10 seconds?) when your phone is on the home screen(??) when you are using Always On Display. That's when it kicks in, so don't be expect 1Hz to give you 20 and 30 percent improvement.
Camera:
The camera is the same great hardware as last year and the year before(Note 20 Ultra 2020, S21 Ultra 2021), with an additional telephoto one in order to give you a better 10x zoom before the digital kicks in, when it used to be 5x before. Photos are amazing, thanks to minor hardware improvements to the existing successful sensors, and AI, but the camera shutter has a lag that is unacceptable in 2012 let alone 2022. I don't know why when using only the 108MP camera this still happens like it did on the Note 20 Ultra. The night mode is improved and labeled diffrently to promote it better as a selling point.
Battery:
Battery life....sigh. Okay, I've been changing phones on yearly basis for the past 10 years. Same user(Me) Same applications, same usage, different phone. Throughout the years, the bigger the phone/screen gets, the worse the battery life gets. I have been reviewing my phones and their battery life on this forum since 2016, maybe 1 phone stood out, the rest are mediocre at best. I thought this year is going to be the year, 500mah more, a better chipset… but no. I can post misleading data, it's easy, all you need to do is put the phone on 60Hz, battery saver, 10% brightness, unplug it at 100% before you sleep and leave it drain all night to mark hours, play a 6 hrs long YouTube video on a 10% brightness, and come paste the results and show people 9 hours of SOT(Screen on time) and 22 hours of battery life a day. But NO, I'm not going to do that. I used the phone as I did with the previous ones, brightness 40%, 60Hz refresh rate at WQHD+, unplug at 8 AM and start the Day. Same as before, some Whatsapp, some Youtube premium(minimized and in the background or Picture in Picture) music, browsing and normal use, by 5PM when I get home I have 15% left which was last year 9% on my Note 20 Ultra. I never got more than 5 hours of SOT on my Note 20 Ultra, and that was always on 60Hz. Still disappointing till now, nothing out of this world, nothing close to the Apple phones ridiculous battery life that has less mah, due to their SOC. I will post later the screenshots of the battery usage once i have enough data, so this may change, but i'm not very optimistic about it. Charging is also as expected and nothing wow, OnePlus, Oppo and Huawei still are kings with 65+W when Samsung is still at 45W. And the difference between the 25W and 45W chargers is around 10%, at the 1st 50% only in order to preserve the battery without any significant difference from 0 to 100% in terms of total time, few minutes apart. The last 4 generations also needed a week for the learning period to know your usage, it's 2022, it should be a Smart phone out of the box, so that's also not a new feature, stop promoting it as if it's something new, it's an excuse.
The device still gets warm, because of the chipset, the snapdragon reported overheating, and it was underclocked on the S8Ultra tab.
Should you upgrade?
Note users, Well, up to you. You get innovations, but very minor ones, surely some improvements as every new phone offers every year. You now get from the S series, 500mah more battery capacity for a total of 5000mah instead of 4500mah, 50x more zoom for a total of 100x instead of 50x also from the S series. Same form factor, no microSD card anymore, 45W charging(The benefits are minor, you'll save time at the 1st 30 minutes only, and 8 to 10 minutes in total for the full charge) A new selfie cam 40MP inherited also from the S21 Ultra instead of the 10MP. Your Call. I did without anyone pressuring me or convincing me.
S Ultra series users, also up to you, no major innovations, surely improvements as every phone offers every year. Same battery, same zoom, same rear camera array, same selfie cam, 45W charging(The benefits are minor, you'll save time at the 1st 30 minutes only, and 8 to 10 minutes in total for the full charge) DIFFERENT form factor, as you are now FORCED unfortunately to have a phone with a pen, whether you are going to use it or not. Why unfortunately? Because you had the choice previously to decide, a Rectangular designed flagship with a pen or a Unique designed flagship without it. Now, you are forced to use a Note, regardless of its name. if you want to skip the pen, you will have to go with the S22+, which is a downgrade from the Ultra on all levels, battery, screen, shape, capacity, power… if I had the S21 Ultra, I wouldn't personally upgrade, and wait for the S23.
S 21 Ultra users who are excited about the S pen in the S22 Ultra, what prevented you from buying a Note before? The design? The Name Note instead of S? Exactly

😉
Verdict:
There's a saying, if it looks like a duck, walks like a duck and quacks like a duck, then it's probably a duck.
Well guess what, if it looks like a Note, acts like a Note, and has an S pen(you know where this is going

😊

) then it's probably a Note.
No, the S22 Ultra did not kill the Note, the Note killed the S Ultra series, call it what you want, it is a Note as long as it inherited its exact shape and embedded pen.
Now moral of the story, don't believe everything you read on launch day, all those "Reviews" that were posted on the day of announcement by whoever never seen or used the phone, copying and pasting Official Keynotes and Marketing specs, are only there to encourage you to buy, like "All-Day Battery" what is an all-day battery? What is you day? Mine starts at 8AM and ends at 5PM, but that's a working day, my ACTUAL Day starts at 8AM and ends at 2AM, no, it's not an all-day phone, everything changes in real life/time usage, as you are discovering now after you paid a fortune while you read this review from your new phone. Wait for the official reviews, from Samsung Fanboys, Apple Fanboys, Android Fanboys, people who like or hate the phone, before you make up your mind, no matter how tempting the pre order offers are, you are spending hard earned money, better get something that suits your needs than disappointing you, better hearing how it performs or if it's worth it first.
Nobody forced me to buy it, I can't stand the same phone for more than 1 year, I have an open budget for phones, if the fold 3 had a better battery life and an embedded pen(Next one will??? YES) I would have got it, but I have been a Note user for more than 10 years and will buy it yearly as every year it will be surely an improvement in many areas, hoping that next year the battery life which is my main concern will be even better. I love it a lot for now but hate some features in it.
I'm so deep in the Samsung eco system, Tablet, 2 TVS, 3 Watches, 2 Phones, 3 Buds, 5 Tags etc etc, will always review fairly, give credit where due, and definitely point out at the negative points before anything else, because at the end of the day, Nobody should get influenced by Marketing information that only wants to sell devices, regardless of how true the facts on paper are, you are paying hard earned money as I mentioned before, you deserve the best thing that suits Your Needs, not the sales department's ones.
If you made it till here, thanks! and stay tuned for the Battery Review after 7 to 14 days of usage.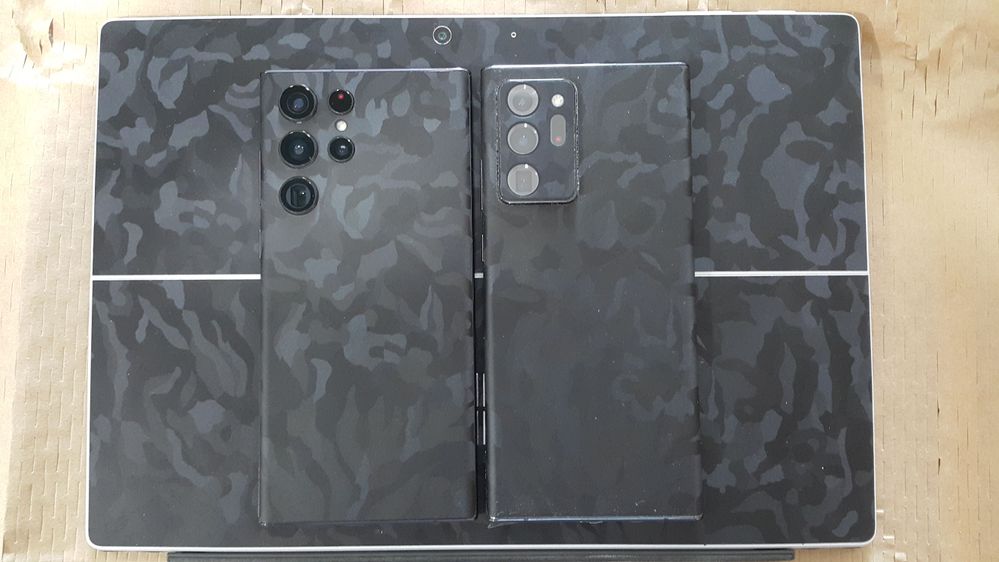 S22 Ultra vs Note 20 Ultra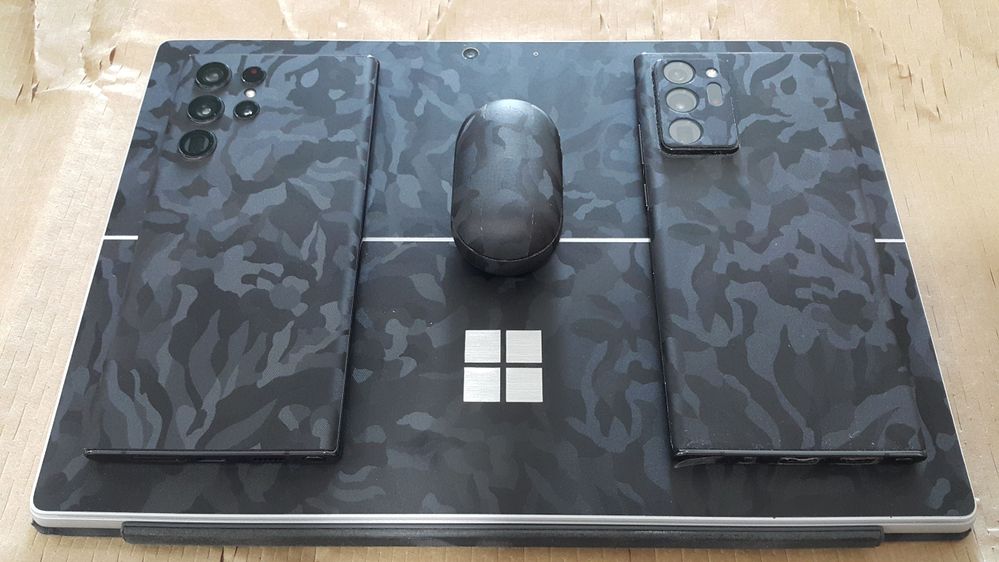 Dbrand Camo Skin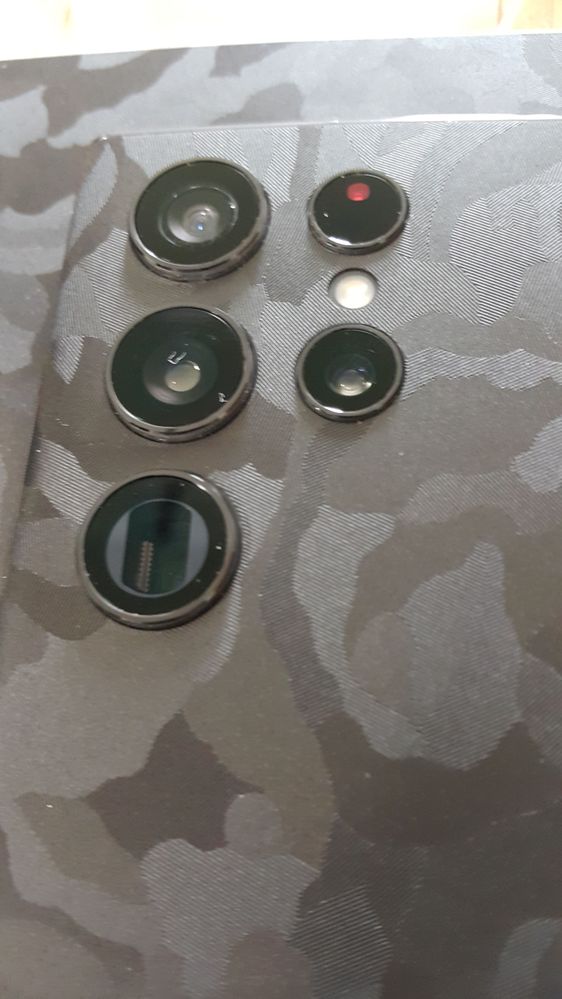 S22 Ultra Camera Array, The Only Difference From The Note 20 Ultra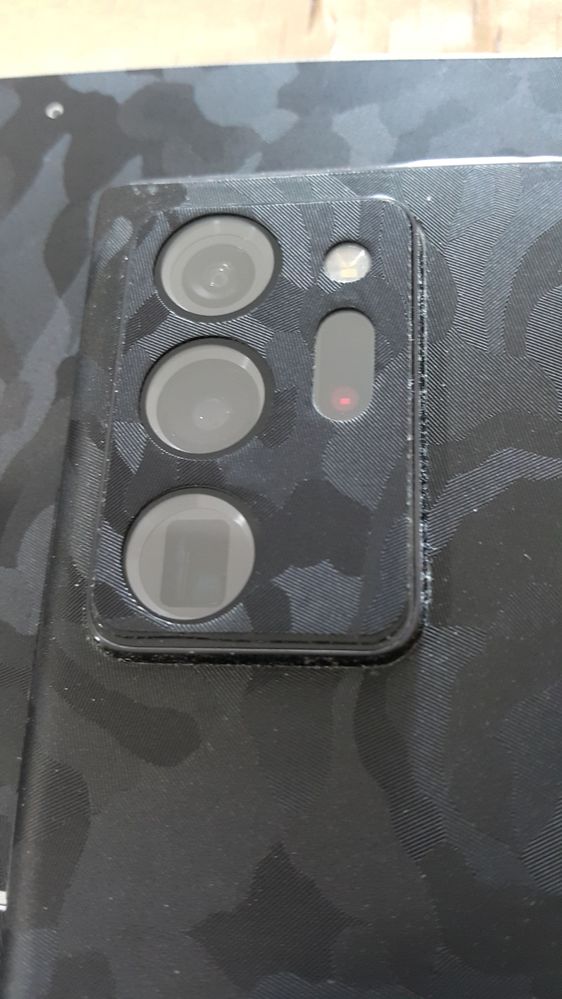 NOTE 20 ultra Camera Array, The Only Difference From The S22 Ultra