I'm using this device for only browsing and social media surfing. Why my battery will drain so faster. My settings is 120hz with wqhd resolution. Exynos2100
Draining 100% to 89% it will take 18 minutes of screen on time. Only browsing.
Is this common issue?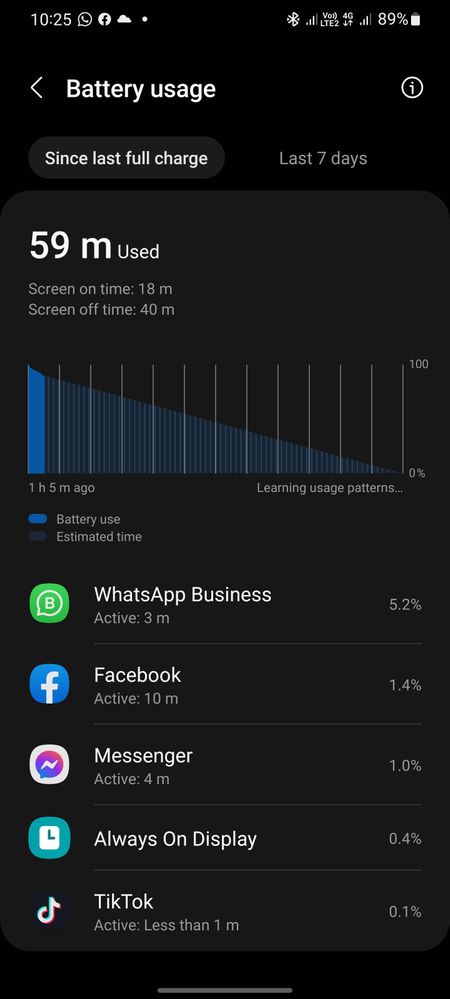 Worst..... 100% to 23% used around 3hrs and 15 minutes.

1 Solution
Well it might just be that the battery has not settled yet. Like i said using 120Hz and the WQHD Resolution takes a lot out of the battery. Plus it still says learning usage pattern on your battery. Hopefully it'll be ok afterwards.
U can try enabling adaptive power saving mode found inside device care also to help out
If my comment helped you in any way, please consider hitting the 3 dot menu and accepting my answer as a solution.
Thanks
😊
😊