Have you ever given your phone to a mate to use a particular app and don't want them scrolling elsewhere. The Pin App function helps you do just that.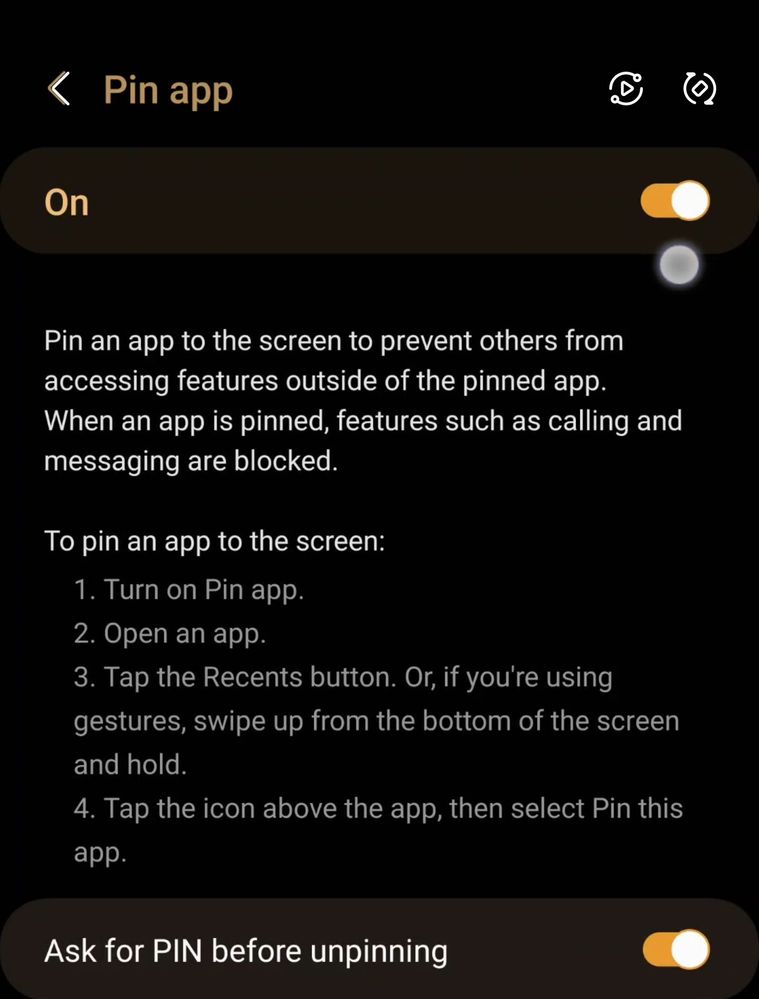 Turn on Pin App in settings menu
Short Video demonstrating the feature.
Did you Members know about this cool new feature?