Options
Mark as New

Bookmark

Subscribe

Email to a Friend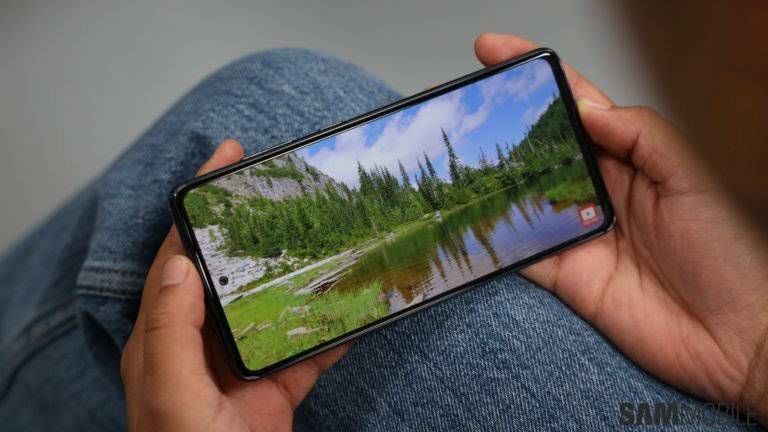 Just as the Galaxy S20 Fan Edition got its international release, its India price tag emerged online, promising even somewhat greater value for money than what the U.S. and (especially) Europe are getting. The fourth addition to the Galaxy S20 family will reportedly retail in India at Rs. 49,999, which comes down to just around $680, going by today's exchange rate. Naturally, this is the LTE model — powered by the infamous Exynos 990 — we're talking about, according to Samsung India's own device page that went live last month.
At this price point, it's frivolous not to draw comparisons between the Galaxy S20 Fan Edition and the OnePlus 8 series, another popular "value flagship" lineup in India. Samsung's smartphone will apparently slot in nicely between the OnePlus 8 and the OnePlus 8 Pro, priced at Rs. 41,999 ($575) and Rs. 54,999 ($750), respectively. And it may very well end up being more affordable than both the 8T and 8T which are expected to be announced later this week.
One plus eight minus eighty
So, it would appear Samsung intends to give OnePlus a run for its money this fall. Or at least, that's what consumers should hope for. In a regular year, the Galaxy S20 FE would also likely face fierce competition from Huawei, but Trump took care of Samsung's number one rival in the world's number two smartphone market (and every other bar China) this time around.

Source:
https://www.sammobile.com/news/leaked-galaxy-s20-fan-edition-india-pricing-bad-news-oneplus

Options
Mark as New

Subscribe

Email to a Friend
There must be initial exchange upgrade or bank cashback offers ~ 3-4k then this is good deal.

But better to pickup S20+ over this during sale.