Writing this before jet lag takes over me
😅
So, a long 16 hrs flight later, I am in San Francisco! This view from my room shows Sutro Tower against a setting sun
🙂
Once checked in and settled, we had the orientation and a dinner. And in the orientation, we received the usual items like the hoodie and name badge.
But what I love the most are the crocheted bag and the turtle keychain which is made with recycled vinyl.
Oh and the dinner was just...
🤤
David Moon, Head of Digital Marketing at Samsung Mobile was there too!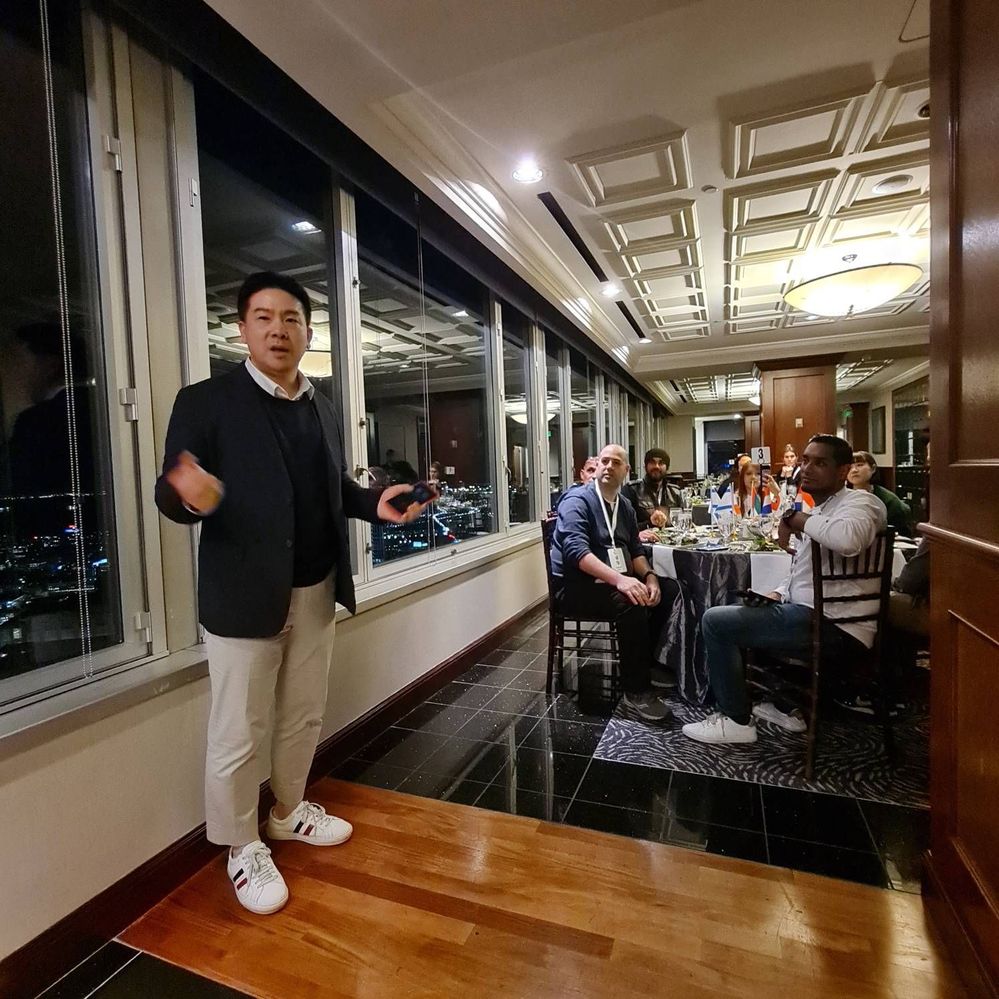 We have also been briefed about a lot of activities we will be taking part in, apart from Unpacked happening tomorrow. More on this today and tomorrow!
Excitement builds!
Make sure you watch Unpacked today at 10PM on www.samsung.com.