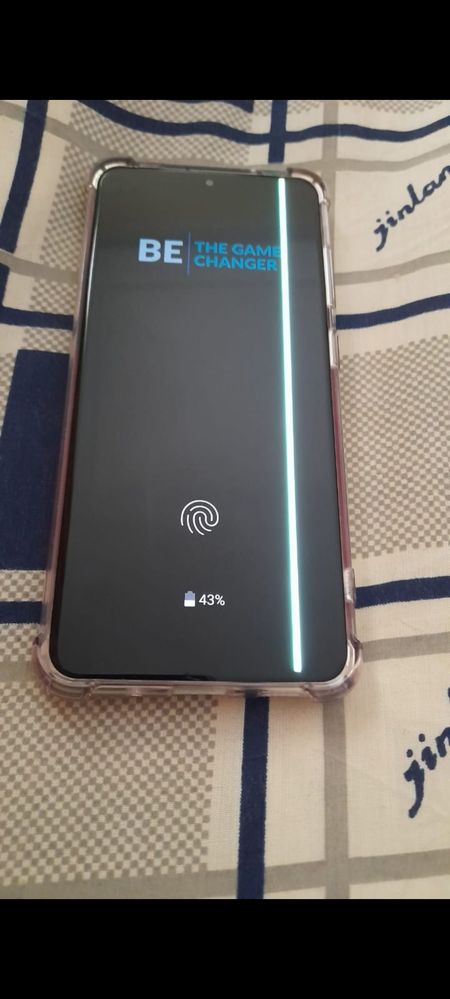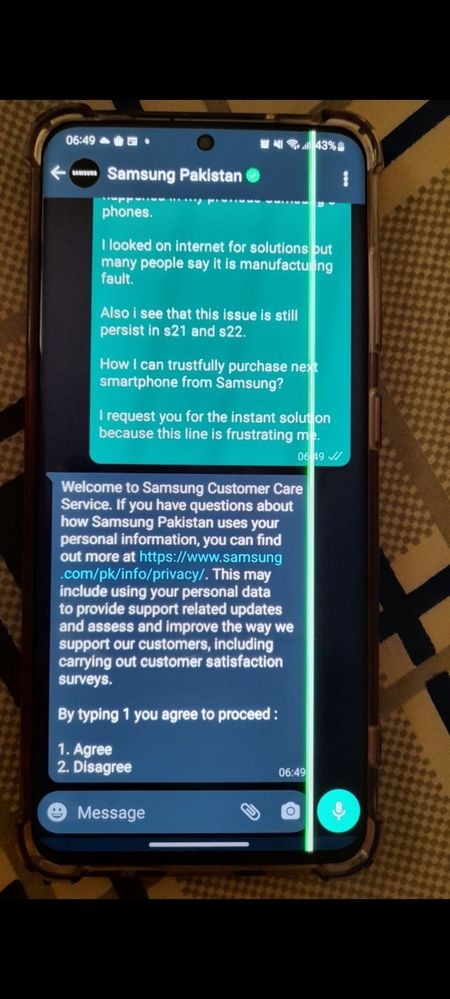 I got green vertical line on my s20 cell phone (Now almost half of my screen is covered like that and it's really hard to type a message).
It was never dropped nor water damaged.
Purchased it and used only 10 months even did PTA approve (spent money on it).
And all of sudden this unexpected thing happened in a flagship phone which I never imagined and never happened on my previous Samsung s phones.
How I can trustfully purchase next smartphone from Samsung?
I request Samsung for free screen replacement as it is manufacturing fault which now many people are facing.