Options
Mark as New

Bookmark

Subscribe

Email to a Friend
I have seen news about Samsung dropping every last inch of updates for the well-known Galaxy S series. Even though that was the case, I still got an update(yesterday) of about 500+ MB and of Security patch level: 1 April 2021. I really am happy with this update and my heartfelt thanks to the guys at Samsung rolling this update.
The updates specifically says that it can include, but is not limited to :
- ...
- New and / or enhanced features
- ...
I have found out that one of the features is that -- there's a key like icon appearing along the battery indicator side(top right corner) whenever I connect to a VPN service.
So, my point is that if anyone notices any changes other than this please share it with the community, coz I really do like to know 'em..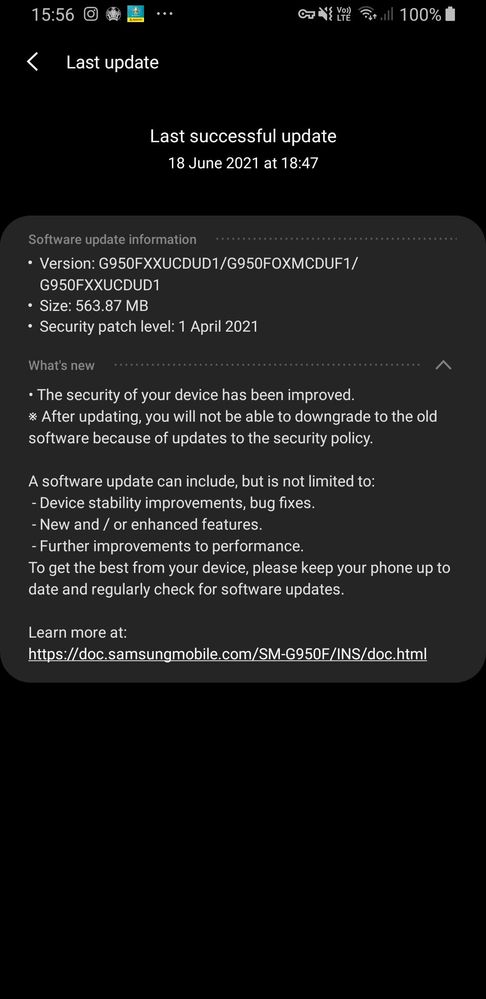 Note - Here's a screenshot that displays that VPN icon.