The Samsung Galaxy S10 is armed with a number of different utilities it can use to determine the handset's geographical location. More often than not, however, it'll turn to GPS — the most common method of tracking the whereabouts of a device in real-time.
But for some strange reason, the feature isn't set to operate in its most accurate form out of the box on some carrier-branded models. To be clear: this isn't a tool that all Galaxy S10 owners should need to manually turn on, as only carrier-locked devices seem to be affected.

How to improve GPS on the Galaxy S10

Step 1: Navigate into Settings.
Step 2: Select Biometrics and security.
Step 3: Scroll down to the bottom, then tap Location.
Step 4: Tap Improve accuracy.
Step 5: Slide the toggles next to Bluetooth scanning and Wi-Fi scanning to On.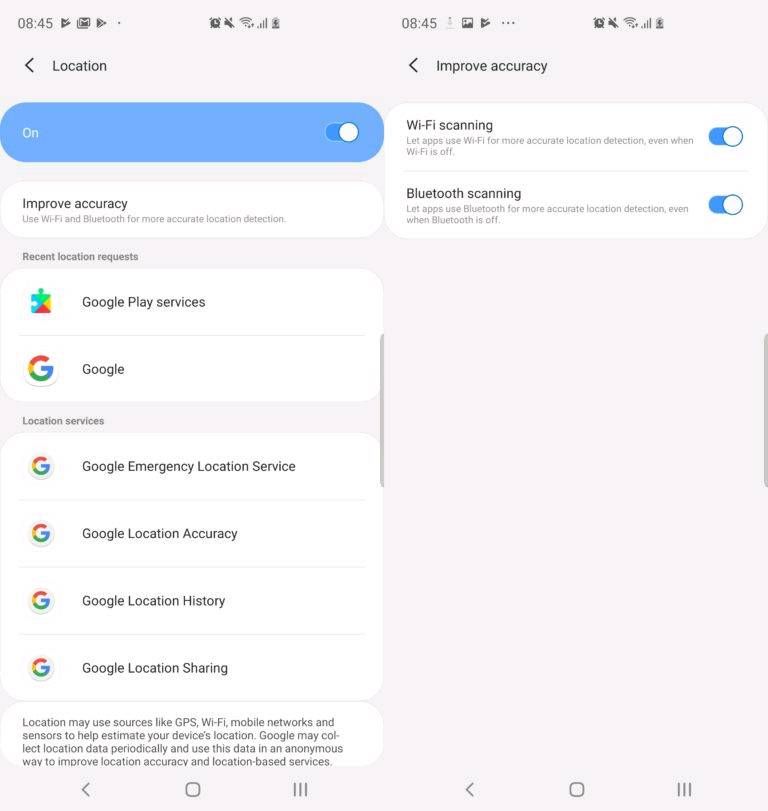 Once that's done, your Galaxy S10 will then crosscheck the information GPS is relaying with local Bluetooth and Wi-Fi connections to create an even more accurate picture of where the device is located, which is useful in populated areas where there are a number of tall structures that interfere with the GPS signal.