2hrs ago my Bluetooth connectivity disappeared and now its not getting connected to my Apple AirPod and Bose Wireless speaker. Please guide. It says an app missing.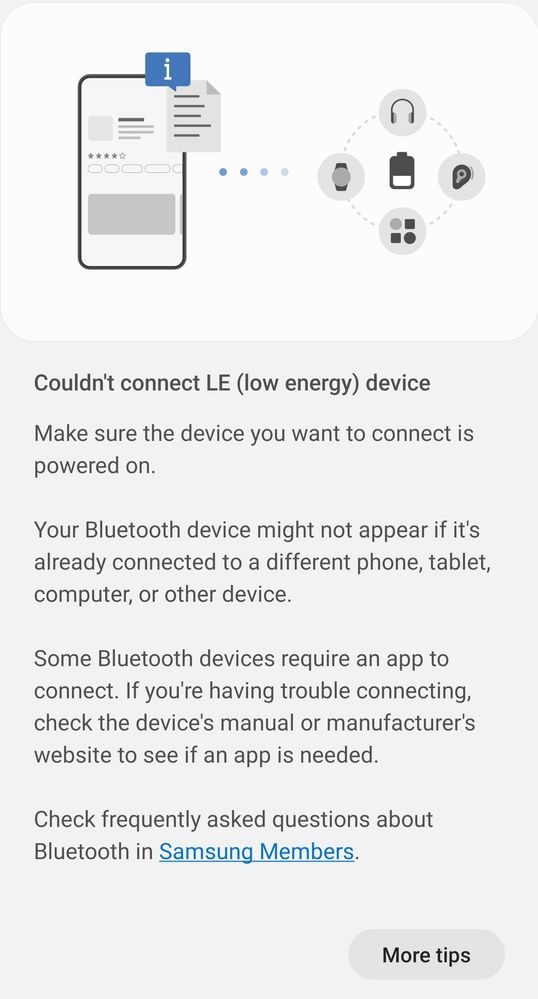 I recommend trying the following solutions:

• Forgot And repair:
Proceed to the Bluetooth settings on your Samsung Galaxy S22 series smartphone.
Long-press on the paired connection you want to remove or tap on the gear or three vertically stacked dots for 'More options' and select 'Unpair'.
Wait for a few seconds.
Go to Bluetooth and search for the device you want to pair.
Once you get the device listed, tap on it to pair and click on "Pair" or any option in affirmative on the recipient device if asked.

• Clear Bluetooth cache: (100% will work)
First up, navigate to the Settings app and proceed to Apps.
Now, click on the Sort icon and select "Show system apps".
You need to find Bluetooth now and once you find it, tap on it, proceed to the Storage section.
Locate "Clear Data" and tap on it.
Confirm by hitting the "OK" button and that should do the trick.
Note that you will have to reconnect to the Bluetooth device you wish to connect, which is basically how the unpair and pair method works.

• Airplane Mode:
First up, drag down the notification panel and tap on the 'Airplane Mode' icon.
This will engage it.
Wait for a few moments.
Disable it.
Check if Bluetooth is working on your system or not.

• Turn off power saving mode:
Drag down the notification panel.
Find "Power Saver" or "Battery Saver" or any other moniker your phone might use and tap it to turn it OFF.
That's pretty much all.
You can verify if the battery saver mode works or not.

If this helped, please upvote this thread. Thank you for reading.