Hey Members,
I wanted to let you know about Adapt Sound.
A cool feature that personalises the sound effects for you.
Connect your listening device and then follow the procedure. I did it few years ago and now 'Adapted' it currently and it made a HUGE difference.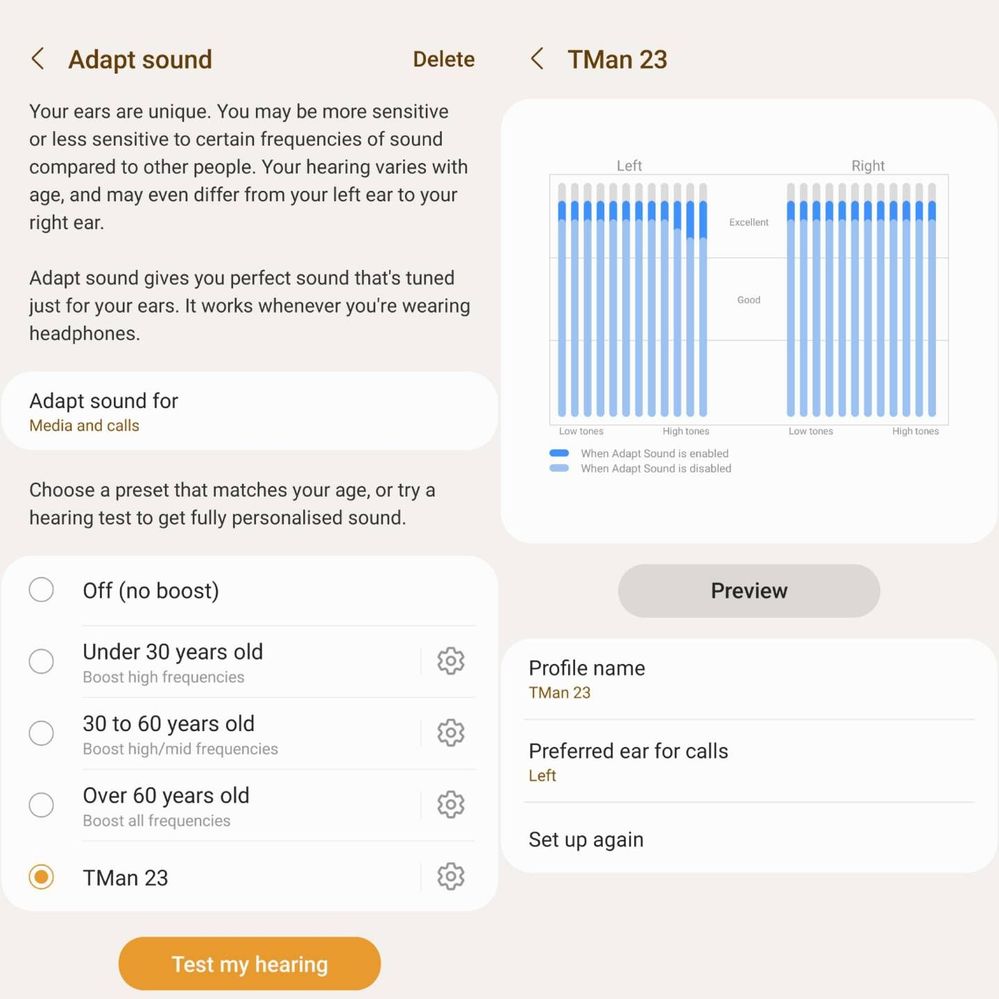 My buds pro sounds even more amazing now and highly recommend you do it too.
Cheers 🩵