S22 Ultra - 512GB/12GB Ram - SD8G1 Processor - Dubai, UAE.
After almost 2 weeks of usage, the S22 Ultra feels like a Note 20 Ultra S. But that's not necessarily a bad thing, it means it's an improvement from the predecessors.
For the past 10 years, I have been changing phones on yearly basis. When you do that, you find it hard to notice the differences from one phone to another, especially when there is no innovation and only improvements. It's like watching your kids grow in front of you. But when you leave for 2 years and comeback, you will feel something changed.
It doesn't feel like I'm using a new phone….kind of.
Besides the fact that you cannot tell the difference from the front, i forget most of the time that i'm using a New Phone, let alone a new S series.
But let's talk about the improvements:
Selfie Cam: Definitely better, 40MP, clear crisp video calls and awesome selfies for those who like them.
Faster Fingerprint Reader: I couldn't find a screen protector, so i applied a rubber one from Mobile Outfitters, and even with that i was so impressed with the speed of unlock, that's a major improvement and so satisfied with it.
Display: i put both my Note 20 Ultra and S22 Ultra next to each other, there's nothing to the naked eye that i noticed in terms of resolution, they are both great, but definitely i can spot the better colors in terms of contrast on the S22 Ultra, and the brightness. It's always on 25% indoor and you don't need to increase it, unless you are outdoors. Yes it can go up to 1750 nits, but you need to enable that, and i never found myself in a need for it, specially that it only is useful when you are watching HDR content.
Camera AI: The camera array is the same one on the Note 20 Ultra and S21 Ultra, if it ain't broke, don't fix it, same array for the 3rd year in a row with an additional telephoto cam and macro ability, but the improvement is noticeable more on the AI side which is catching up slowly with the Iphones who still have a better processing thanks to their chips. The night photos definitely improved, but will discuss that in the other section.
Sound: it's slightly better than the Note 20 Ultra.
Battery Drainage: When the phone is not being used, the 4nm Snapdragon is doing a great job in draining the phone slowly, although the 1st 10% drain fast, it slows down from 89% downwards. If you don't use it, you will not drain it a lot. This improved more after the last update.
Battery life: I don't know if it's fair to put it in improvement, knowing that it's 500mah bigger than the Note 20 Ultra and it's not a fair comparison, it's definitely an upgrade. I used the phone with screen brightness on 25~30% with 120Hz ON at WQHD+ and was able to get up to 6 hours of SOT(Screen On Time) I come back home at 530PM with 30% left vs the previously 5 to 10% which is good to begin with, but those 10% used to previously drain faster vs now last longer.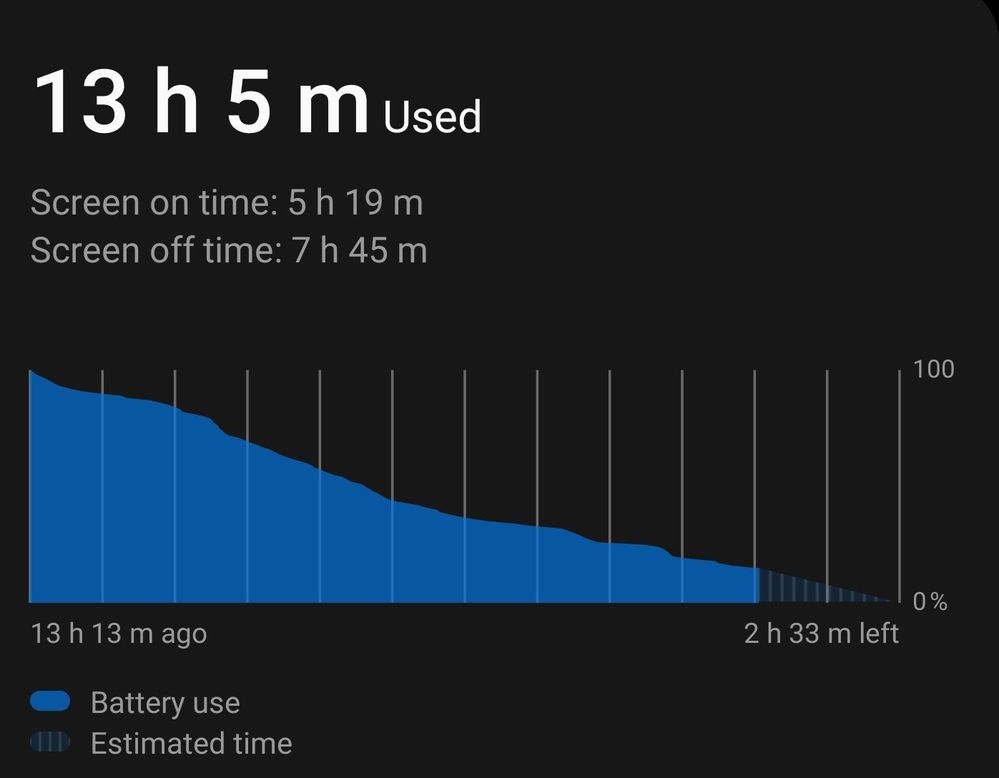 What i personally found useless:
120Hz: its benefit is ONLY while scrolling, or playing games. I don't play games. And when watching YouTube or any other streaming service like Netflix, Amazon Prime, OSN, BEIN Sports, etc etc, they are capped at 60 frames per second (FPS) so if you turn developer mode ON and activate the "show refresh rate" you will see that 90% of YouTube videos are between 24Hz and 30Hz while the only few that are 4K HDR you will see 60FPS or 60Hz but never 120Hz. None of the streaming platforms broadcasts in 120Hz. So to kill the battery for "scrolling only" when not playing games, there's no point of keeping it at 120Hz. And it never goes below 24Hz, still didn't see this advertized 1Hz, even the Always On Display is at 60Hz.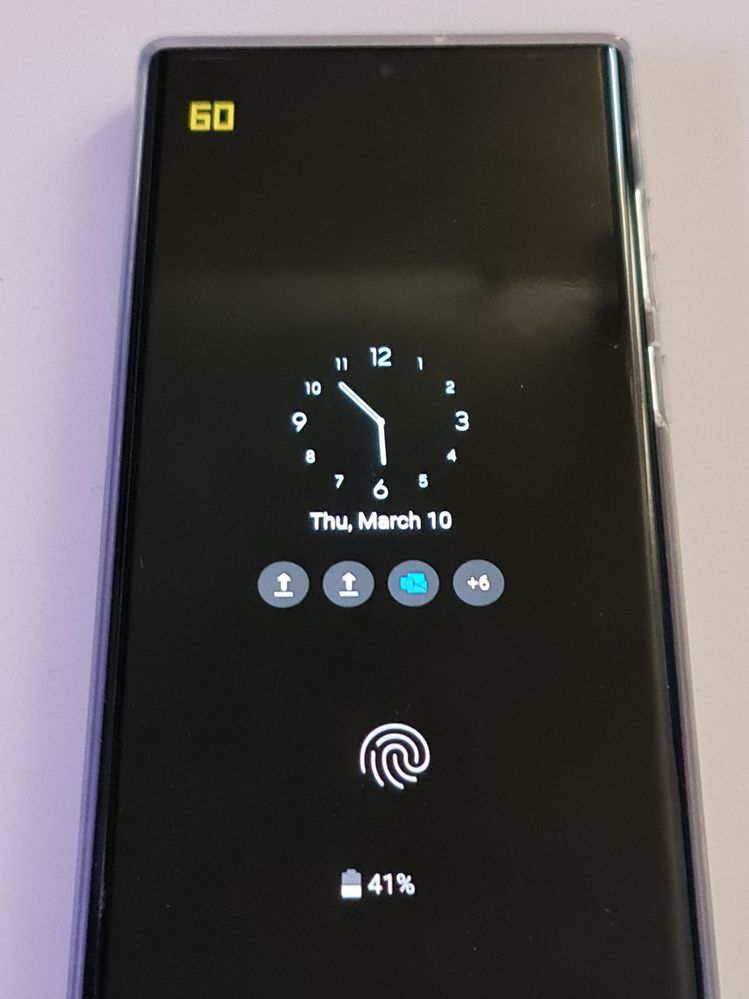 WIFI 6 or WIFI 6e: If you have a home connection that is less than 3.5 Gb/S , you will not feel the difference, this is a future proof gimmick for now and still in its early days. If you are subscribed to 250mbs, having wifi 6 will change nothing except battery usage or if you have 90 guests connected, don't expect it to become 900mbs, it's just a protocol with a bandwith that can handle fast internets and more devices connected(they need to be compatible) and better LAN speeds(3x Faster), just like when you upgrade your connectivity at DU or Etisalat from 50mbs to 250mbs, they come and provide you with a different router, because your old one will not broadcast more than 50mbs, so before getting excited about it, most of us will never use it at its correct potential, and will probably replace the phone before doing so, but it's good to have it.
45W Charging: Not a game changer, but it kind of works, I only get 10 mins shaved by not using the 25W charger. Really? And you charge us 50$ for that charger which doesn't come in the box anymore... after years of making fun of Apple 😄
Nightography: I like the improvements in the night shots, but i don't like taking a picture at 1 am and it looks as if it was taken at 6pm just after sunset. My preference is a crisp night shot without noise, not a night shot that looks like daylight. i wouldn't buy or consider a phone just because of a photo mode for sure.
100x Zoom: It's definitly improved but besides that 1 shot of the moon that i take quarterly, another gimmick that is nice to have, but used very rarely by me.
What i didn't like:
MST, Magnetic Strip Technology, Gone. It's not NFC, it mimics swiping your card on machines that do not have the tap to pay option.
No more MMC: When 8k videos are 1gb per minute, and 4k are 600MB for minute?
Snapdragon: When we finally waited and got the SD chipset, it turned out to be the one that is overheating, and performs less in terms of graphics when compared to the Exynos that Samsung Built.
Samsung GOS: Game Optimizing Service that caused controversy, Samsung announced that the future update will allow users to turn it off, as it's throtteling apps in order not to overheat. When an official statement is out, i'm sure we'll hear about it here.
Price: For the upgrades i got, 5500 AED is not quite justified, especially when most of the accessories i got are still in the box, and i already have 3 pairs of buds and watches, so i bought whatever i could get, when most of what i want was also missing(Out of stock due to high demand?) . It would have been better if the 700aed were subtracted from the price.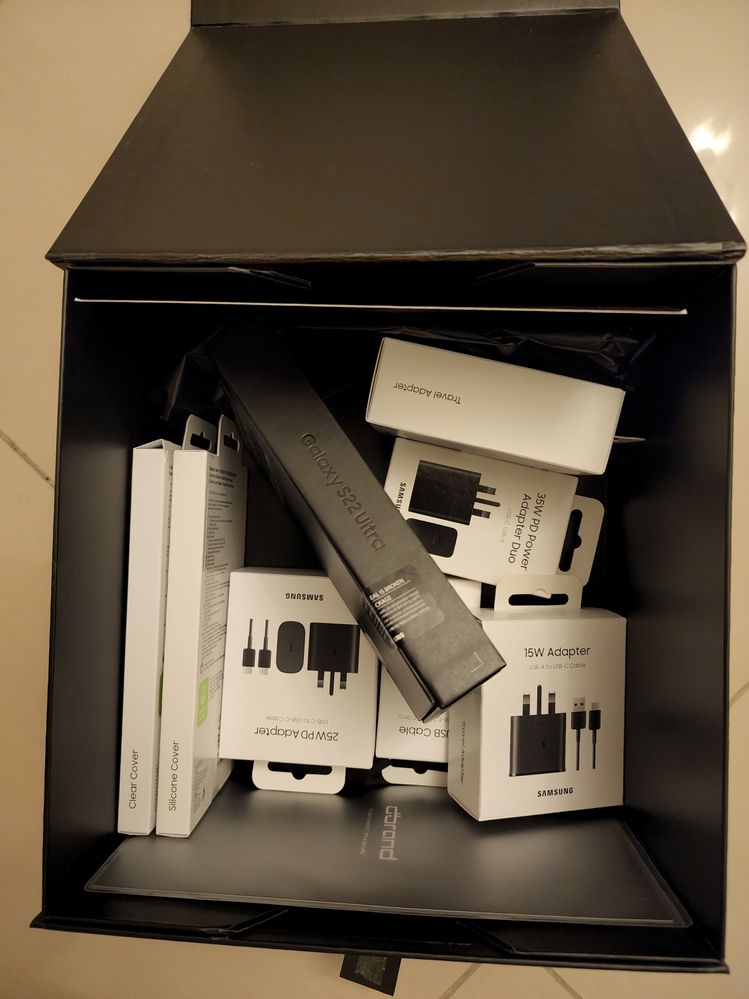 Verdict:
I am enjoying the phone, the minor improvements are not bad, most importantly for me, the battery consumption. The price is not justified in my opinion for those minor improvements, long gone are the days of innovation, the industry is kind of saturated now. As i mentioned at the beggining, it feels like a Note 20 Ultra S, at least i now have 2 extra years of Samsung Care+ and a better battery life.