Options
Mark as New

Bookmark

Subscribe

Email to a Friend
Hola Members!!!,
Seeing it a great opportunity, I am sharing my journey through this Galaxy so far....
Long journeys are meant to have halts, delays as well as unwanted #Interruptions which it makes memorable but even better are those which go thru #Uninterrupted.
My journey started in Dec' 15, when my LG Optimus got washed out in Chennai Floods and then entered my life, the Galaxy #On5.
And began my Galaxy journey, On5 was my first "sector" I travelled across with #A9 '18 being my current. I "travelled" across #On5 #On8 #OnNxt #J7Pro #S7edge #A9. But guess what, so many hops would have meant many interruptions but thanks to #SMARTSWITCH the "domestic transfer" were as quick as record time of 7 min and hence UNINTERRUPTED.
Leaving aside the metaphors, real life journeys are uninterrupted only if it is well taken care of. And whatever Galaxy it was, most anticipated feature #UltraPowerSavingMode made me feel low battery an un-real issue.
"Lekin bhai itna kitna chalega?", once asked my friend to which I pulled out slim Samsung PowerBank from the same pocket and the answer was encrypted and stored in silence.
I added that "Long journeys does not mean not entertainment", pulled out earphones and plugged it in the #3.5mmJack (which wasn't in his Mi A2).
Now I could charge and listen at the same time.

There were times when I wanted no particular interruptions as I decided to go Solo but also wanted to keep the loved ones informed about my where abouts. Even though unrealistic, my Galaxy gave the solution - #SBikeMode. MyGalaxy would pickup the calls for me and ask them if its urgent as I am riding, and would let me know accordingly. But at the same time, gave them an idea about how long it's gonna take for me to reach the destination. SORTED was my reaction.
In the longer run of life, health issues can abruptly end your journey and rising heart problems, require an UNINTERRUPTED monitor on your health. By now I was used to have an answer from the #GalaxyEcoSystem to which gave the Galaxy Smart Watches and Samsung taking the issue seriously ensured a heart rate monitor on every S/Note device. My health check is now #UNINTERRUPTED.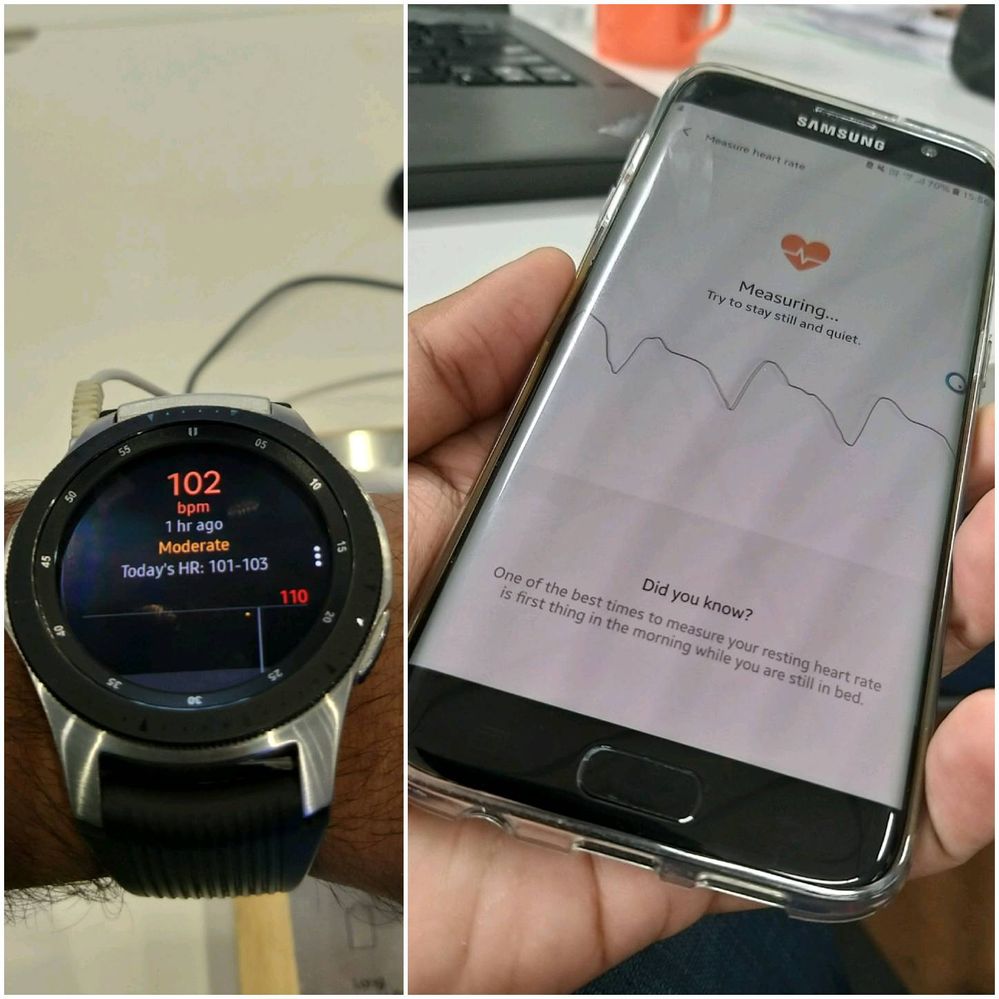 Faster life meant, doing things at faster pace or you just lose the race, I was bound to do multiple things at the same time and spending time with friends couldn't be exception.
Multitasking was a single thing for me. Shopping, chatting, video calls, entertainment all had to be done at a time. I was ready for this, so was MyGalaxy.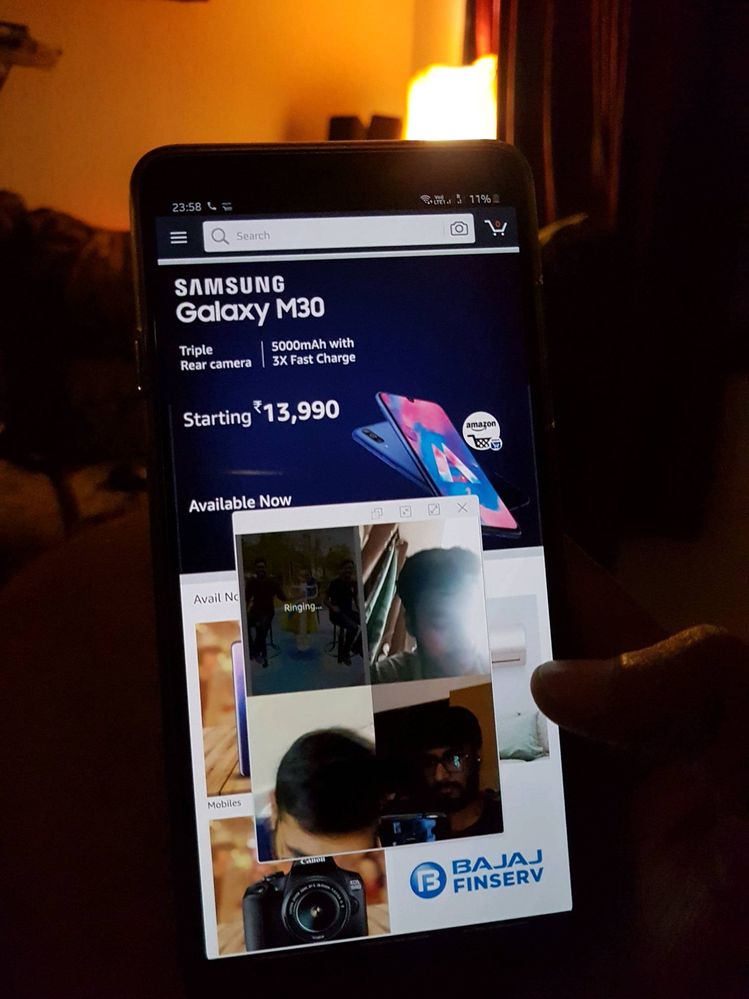 And if you are the DJ, you just can't stop socializing. I decided to play the music in the background and still be able to watch my feeds. #SoundAssistant literally made my friends wonder who was playing the music if I was on my phone.
Wish I could have the #GalaxyBuds, my music wouldn't leave my ears then with the mobility.
Friends become an integral part of the journey and sharing things with them was inevitable. From best moments to #PowerShare.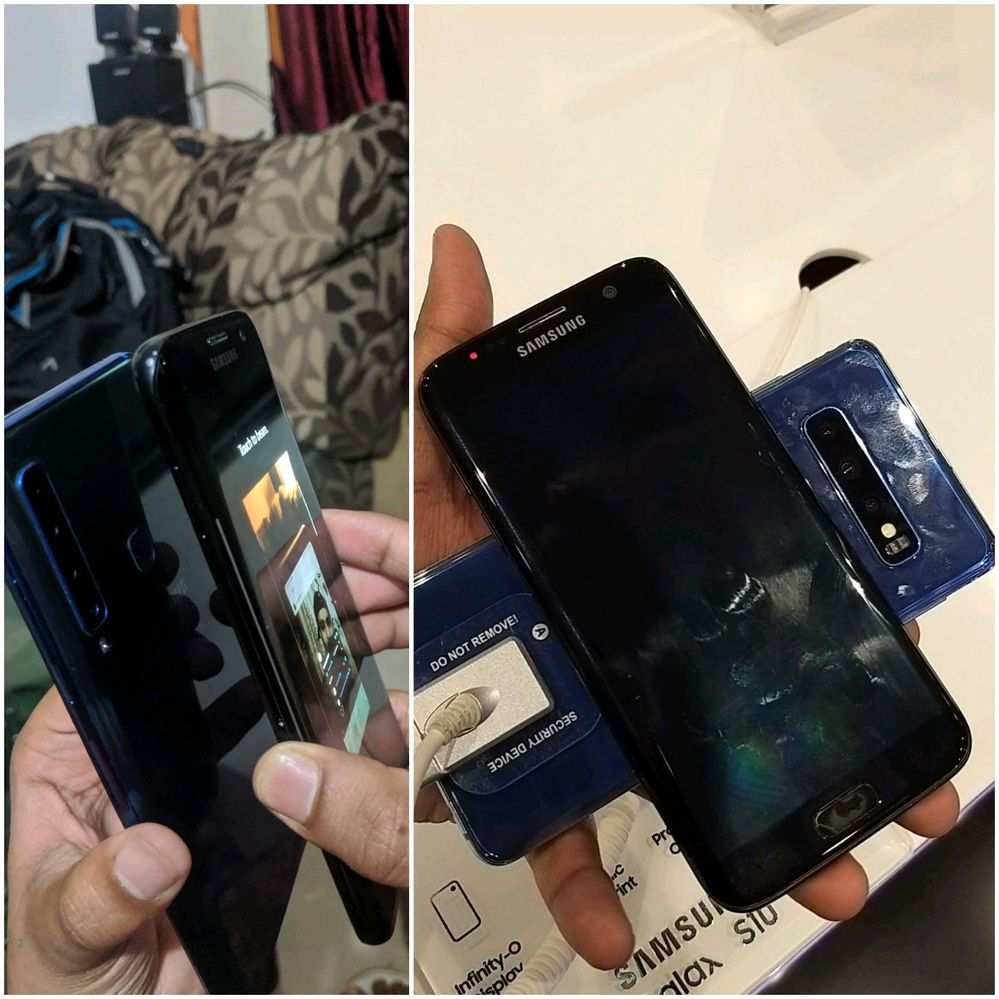 And this made, friends a family.
Even at work, Knox lets me do confidential work on the go.
Hope you liked it. #GalaxyLifeUninterrupted #GalaxyEcosystem
Pls do comment, like and share. Thank You.
Options
Mark as New

Subscribe

Email to a Friend
Written like an ad,but i like it
😁
Options
Mark as New

Subscribe

Email to a Friend
Options
Mark as New

Subscribe

Email to a Friend