Anyone knows what the software update is about?
Got today in Galaxy On Max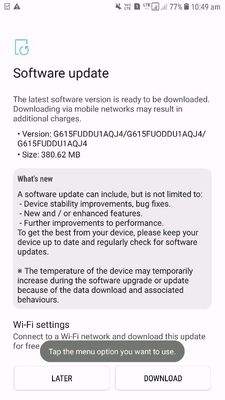 Its Not an Security patch its a Bug fixer update
Thanks for being with Samsung and sharing your concern. We would like to inform you that any software update from Samsung provides improvement either in Device Stability/Performance, bug fixes or new/enhanced features. Particularly in Software update, there have been stability & performance improvements in Multimedia, Connectivity Features.