Anyone help me why this error show and not showed any app update? Last few day i faced this problm..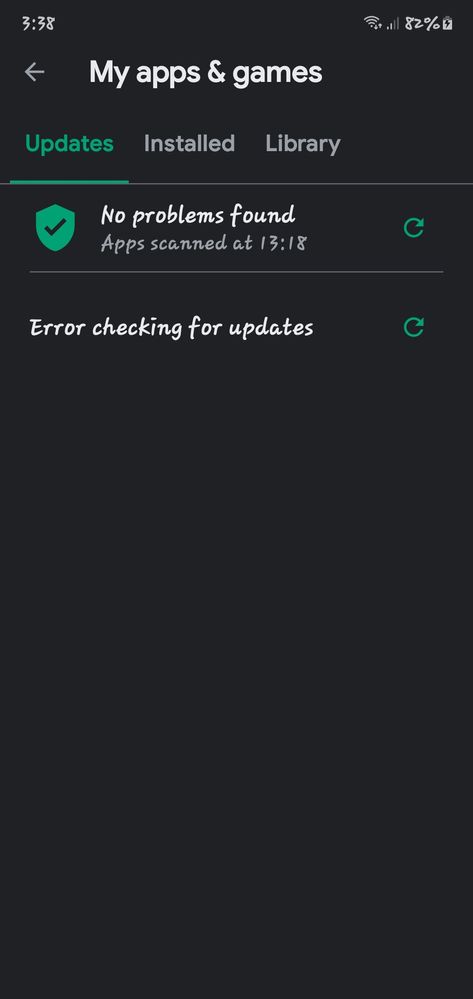 Hi, 1st make sure that your Internet connection is stable.
2nd try to long press the Google Play icon for one second, then select App Info > Force Stop. then select Storage > Clear Catch/ Data, restart your device.
Please let me know if this solution was helpful.
this error is finished.. but there is showing no updates available..
then i open galaxy store there is pending 1 update... that app i download from google play store...