So, I used a Note 4... long back. Quite a long while back. And while we did have the Notes app, where we could doodle and scribble, it was definitely nothing like the Pen Up community app. Pen Up is a whole different world!
The thing about Pen Up is... it's like Facebook for the Note Doodlers, we just don't know if we even had a community like that before Pen Up! But it's not just a community or a socializing or a posting app. It's more like an app let's you explore the capabilities of your S-Pen, gives you periodic challenges to help you better your skills, take part in community challenges, win prizes and above all, learn from the best of the best.
And during the Pen Up Workshop at the Unpacked experience in New York, we had the chance to meet with not one, but two Pen Up experts AND the Product Manager of Pen Up! That's like going to see the White House and unexpectedly getting a personal interview with Barack & Michelle Obama.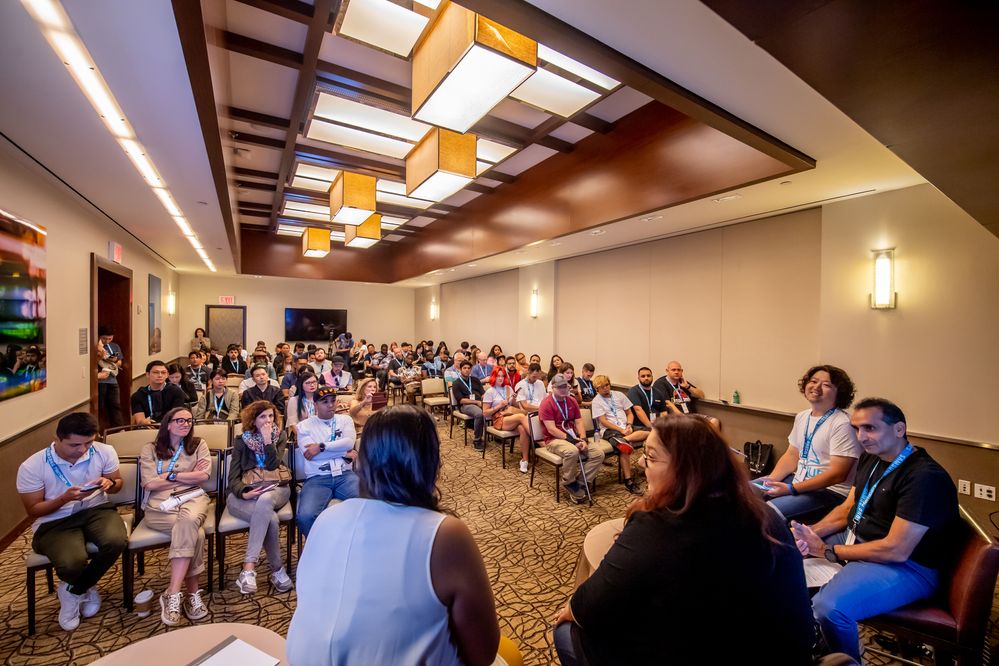 This is them, giving the in-depth session and that's me, right there, in the 3rd row.
And that's not all! In the very same day, we got to design the t-shirts that we would be wearing to Unpacked the next day and also, during the Scavenger Hunt that was organized for us, we got to spend time with these experts to draw up interesting takes on the New York skyline's famous buildings.
Hard at work during the Scavenger Hunt
Still S-Pening away...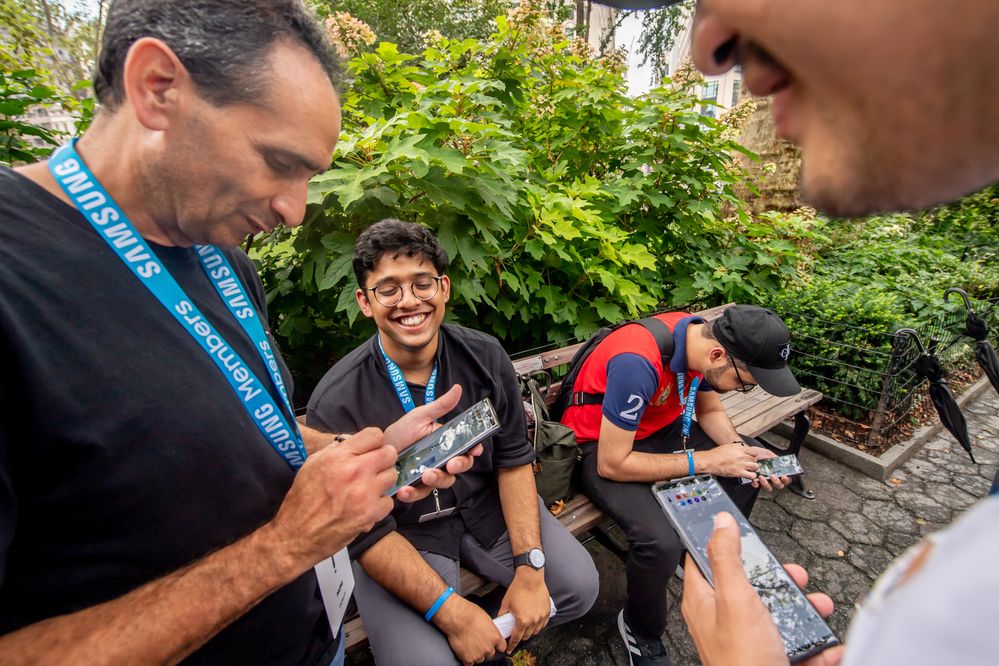 Nuni's imparting his golden touch to my honestly-not-so-great Pen Up work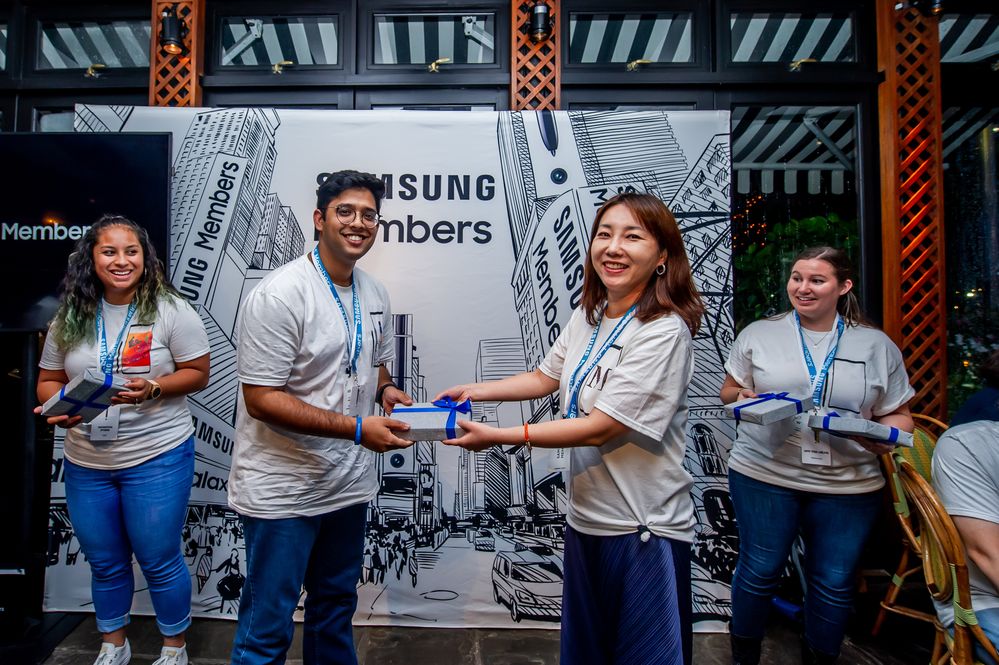 And I even won a prize for my efforts during the Scavenger Hunt... but more on that later! ;)
The Flatiron building, drawn using Photo Drawing in Pen Up
The Empire State building as seen from Madison Square Park, drawn using Photo Drawing in Pen Up