Hello Community,
In this post, let's check 3 hidden features which I use the most. Some of you may be already using these features, but I am sure a majority of the users haven't used these yet. For convienence, I will be splitting this post into 3 and the remaining 2 will be posted soon.
Remaining parts posted and you can read it here :
Part 2 :
Part 3 :
1. Clipboard in Edge Panel.
Most of you may be already using the edge panel for app shortcuts or taking screenshots, there is another handy feature within the edge panel called the clipboard. You already know what a clipboard means, think about an edge panel where all the stuff you copied is readily available! Whether it's a text or an image, whatever you copy will be available in this panel. You can even lock the content so that it will stay there forever. To access this feature, simply open the edge panel and make sure the clipboard panel is ticked.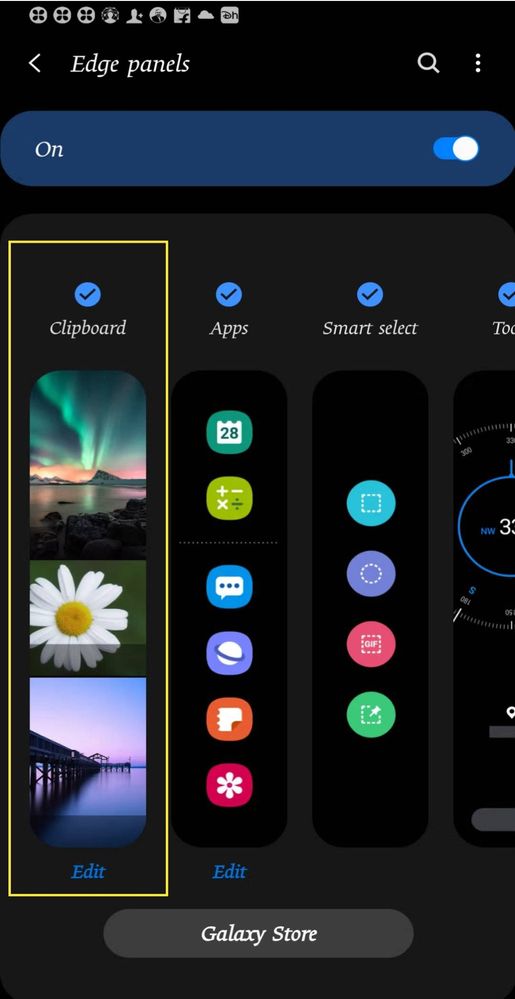 When you want to paste something, simply swipe to open the edge panel, once you are in clipboard, simply tap on the content you want to paste.
Have you used this feature before? Please let me know your favorite feature that's hidden
😉
😉
That's so cool Ambassador, thanks!
We'll be trying this today...