I'm Extremely Disappointed By Samsung Galaxy Note 20 Ultra 5G 512GB (Exynos Variant) Battery Life
I Get Barely 3 Hours Screen On Time With Power Saving Mode On and 60HZ 1080p Display
If I Disable Power Saving Mode and Use 120HZ Screen Phone Dies in 1.5 Hours
I've Replaced Battery From Samsung Service Centre in March 2022 But Never Saw Improvement in Battery Life
I Charge The Phone 2 Times A Day and If Phone is Sitting Idle It Will Drain Upto 10% Battery.
PLEASE HELP ME AS I'M THINKING ABOUT REPLACING MY PHONE'S BATTERY AGAIN FROM SAMSUNG SERVICE CENTER AS MY BATTERY IS REALLY TRASH AT THAT KINDLY
BTW
(I Changed Battery in March 2022 Less Then A Year Ago)
WHAT DO YOU GUYS THINK LET ME KNOW IN THE COMMENTS
👇🏻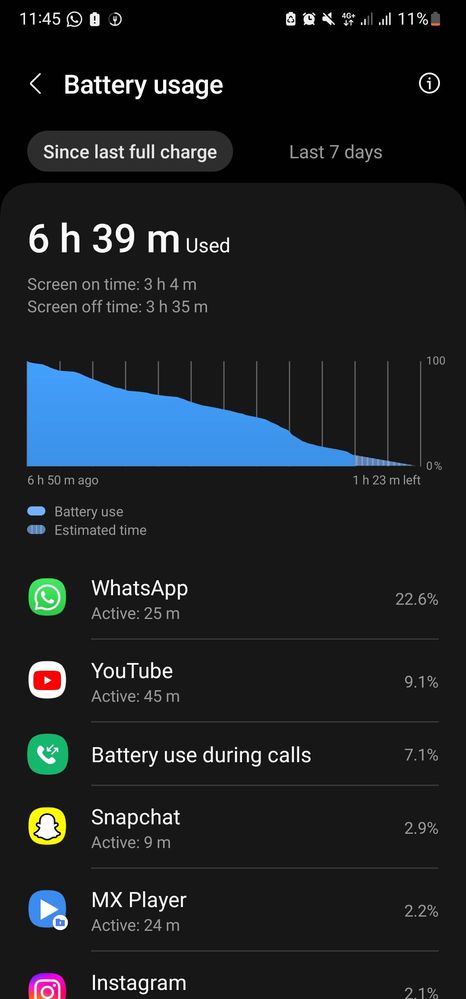 Samsung issue, I have 2 unit of note 20 ultra in my friend circle and both are doing the same, battery looses alot of charge quickly
I'm having the same issue with battery life and it's driving me nuts. I get around 1.5hrs of SOT which is absolutely ridiculous. android 13 killed this phone. Samsung need to fix it!