Options
Mark as New

Bookmark

Subscribe

Email to a Friend
Hey Members,
It's time for summer vacation, who else is planning for a trip? You are right, I have planned mine. Let me give you one quick tip. You don't know what you have to face in the wild, it can be rain or a dust wind during the desert safari. Trust me, the Samsung Galaxy Note20 Ultra 5G got you covered. It got an IP68 ingress protection and dust resistance which will guarantee peace of mind. A device rated IP68 is "dust resistant" and can be "immersed in 1.5 meters of freshwater for up to 30 minutes". The gorilla glass victus used in the Galaxy Note20 Ultra 5G further improves the strength and durability of the device and makes it one of the most durable Galaxy device. So, you don't have to wait to capture a perfect landscape or a memorable event. Just take your Galaxy Note20 Ultra 5G and click without worrying about the weather.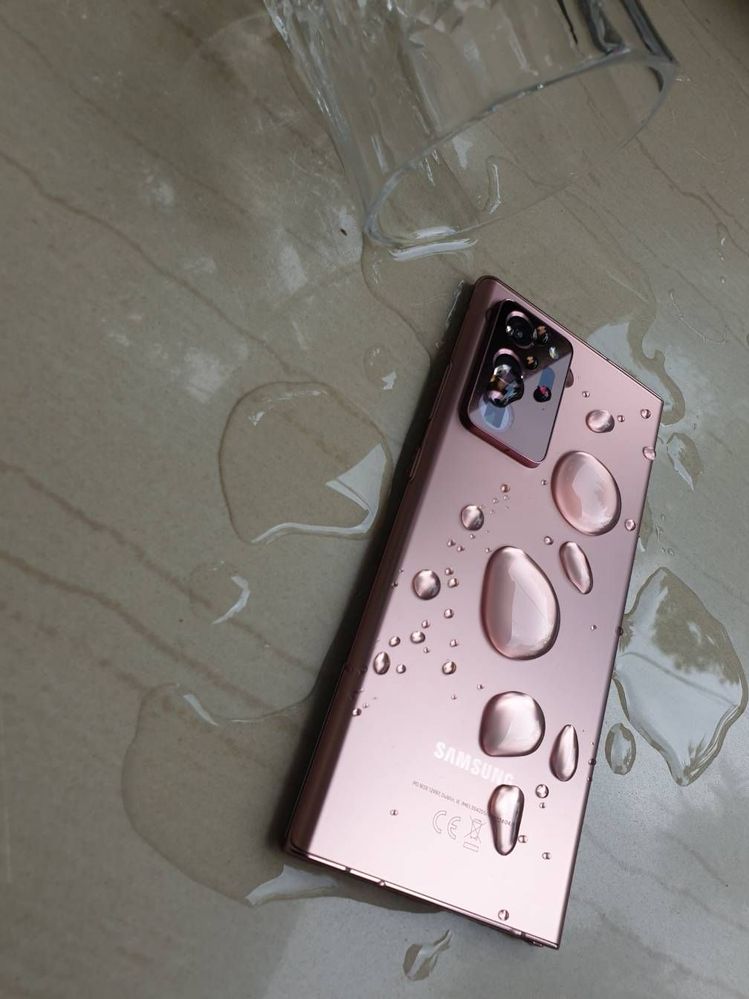 Galaxy Note20 Ultra 5G, Capture the most valuable moments in your life with Confidence. What are you waiting for? Go and grab your Galaxy Note20 Ultra 5G today.
NB: care should be taken as the device is not water proof. Lots of people get confused between water resistance and water proof. Water proof means your device is completely protected from liquids while water resistance means it can withstand liquids up to an extend mentioned by the manufacturer. Your galaxy device is water resistant and have an IP68 rating. You can read more on IP rating here.
https://en.m.wikipedia.org/wiki/IP_Code
Options
Mark as New

Subscribe

Email to a Friend
Moreover, you can still use the S Pen in the rain as well without any problem. A big applause to Note 20 Ultra