With its premium specs, gorgeous high refresh-rate screen and top-of-the-line multicamera setup, the Galaxy Note 20 Ultra is a beast and has all the features you could want in a phone.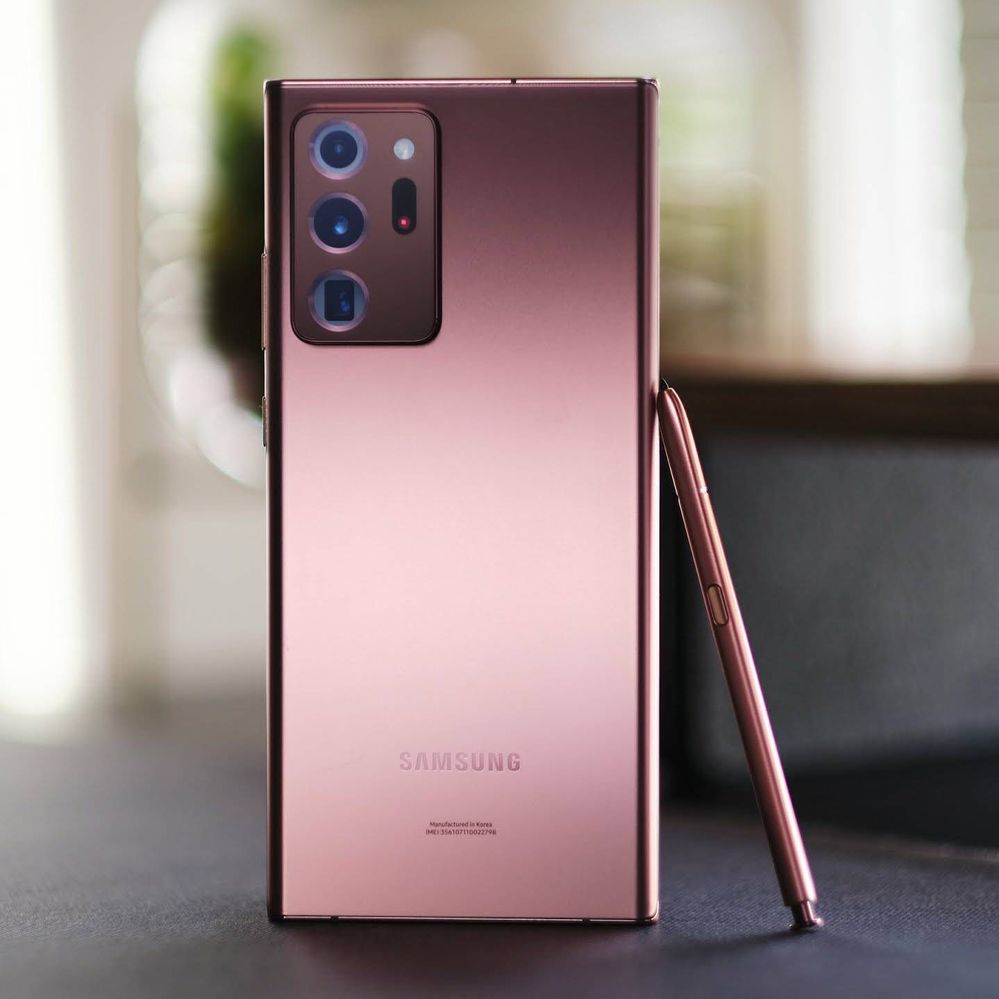 The Galaxy Note 20 Ultra, in the new Mystic Bronze shade, is absolutely gorgeous. The matte finish makes the phone feel a lot more premium, gives it an elegant look, and manages to hide finger smudges. The colored circles around the camera sensors are also a neat touch.
When it comes to the physical design of the Galaxy Note series, Samsung has always gone for a boxy, industrial design.
In recent years, that's meant keeping the curved edges on the display, having sharp-ish corners on all four sides.
The device feels durable and assuring while in hand, with Gorilla Glass to protect it from drops and scratches, Note 20 Ultra has the latest Victus glass.
Note that Samsung flipped the orientation of the power and volume buttons. On Note 20 Ultra they're on the right. The position of the stylus is also swapped, so it's on the left.