When you put 3 great devices together you get to enjoy something at a greater level, that's how you build a uniformed system، this is a part of Samsung solid ecosystem seamless connectivity.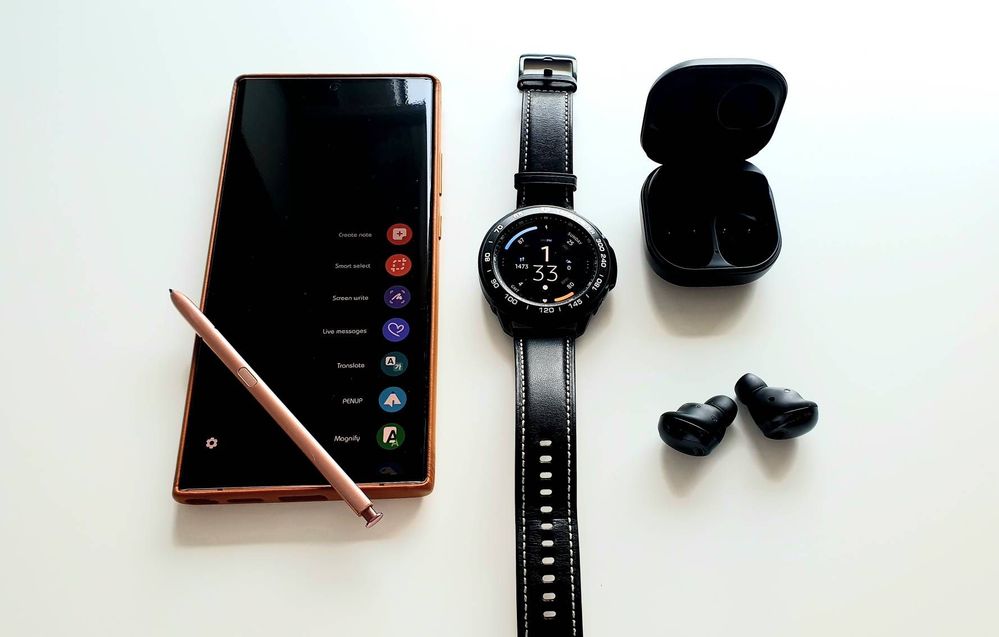 The 3 wearable/portable devices can form a complete ecosystem.
- The Note 20 Ultra for communication, productivity, entertainment, and for sure gaming thanks to the massive screen and fast processor.
- The Galaxy Watch 3 is capable of making calls and checking your notifications, setting and alarm, productivity tasks, monitor your heart rate, blood pressure, ECG, your activity and steps counting and many more.
- And finally The Galaxy Buds pro with it's crispy clear phone calls sound, best music listening experience thanks to it's Active Noise Cancellation.
What are your favourite Samsung Galaxy devices and your favourite features, let me know in the comments below

😃