Here to explain how I am using my Galaxy Note in my daily business life. What special features never explained on YouTube or any other platform. The info and tricks I'll provide are mind blowing. Anyone having following concerns may contact me here or via whatsapp:
Pakistan +923009249744
USA +15714806286
1) Battery
2) Performance
3) Gaming
4) Business Use
5) Special Trick that no one knows
6) Apps
7) Special apps
Disclaimer
Everything is free and reply is subject to my availability. I am not responsible for any damage to your phone due to any of suggested app, trick or modification.
I never suggest rooting your device (No rooting methood requests plz) Do it on your own risk.
#BusinessUse. Guess what I did with my company's payment plan.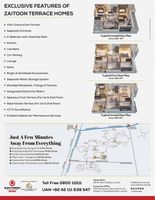 How can I get Microsoft Word for My Note? I mean free and full version like available in laptop
Microsoft Word is available on playstore with some limitations but perfectly working for daily use.
There are other compatible options available too